Andovar is a translation and localization company who hires freelancers. They are headquartered in Singapore but have offices in Ireland, Thailand, Colombia, India, the UK, and the US. They are always looking for full and part-time freelancers to help with localization of website, software, eLearning, and even video games.
Localization is the process of adapting something to a specific locale, in this case, websites or other technical applications.
Freelancing is great, but I prefer a much more passive way to make a large income online! If you're serious about making a significant income online, check out My #1 Recommendation, it's how I made over $13,000 online last month!
In this Andovar review, I'll cover the requirements, application process, pay, feedback, schedule, and if it's a legitimate work from home opportunity.
---
Andovar Requirements
At Andovar, they have a couple of different freelance options. These are the requirements for translator and editor:
You should have relevant experience in your field of expertise
You should be willing to take a short test to prove your ability (the test is free)
You need to own and use a CAT tool (CAT is computer-assisted translation)
For game localization and testing, these are the requirements:
You need to be a native speaker of your target language
You should be a gaming enthusiast
They want you to have experience in game translation or functional, cosmetic, and linguistic testing of localized games
Having a college degree and being familiar with translator workbench environments is a plus
Though neither of them lists it as a requirement, you will most likely need a computer and internet access.
If you want to do either of these positions, you will use the same application listed below.
Andovar says they only hire freelance translators and editors. They do not want to receive applications from agencies. Please only submit your application if you qualify and are a solo freelancer.
---
Andovar Application Process
If you want to apply, you're going to go here to start the application. This is for the translator-editor position. Here's what they are asking for:
Name
Company and job title
They want to know your place of birth (they are looking at your native language)
Birthdate
Current address (where you live now, as opposed to where you were born)
Phone
Email
What's your website (if you have a professional online profile)
Do you have any instant messaging profiles (Skype, LINE, Google Talk, WhatsApp Messenger, Yahoo! IM, or WeChat)
What is your availability? Select full or part-time, and you can also select which days and times you are available
Are you using Mac or PC
What is your educational background
What is your professional experience
What is your native language
What is your preferred currency (choose from Euro, Singapore Dollar, Thai Baht, or US Dollar)
What is your source language and your target language or languages
What is your translation and editing rate
What is your daily capacity in words or characters per day for both editing and translating (you don't have to do both, but they are giving you the option to apply for both)
What other services do you provide
What is your area or areas of specialization (they have a list of about 80 areas of expertise that you can select from)
What CAT tool or tools do you use
Do you have any credentials (certifications, licenses, or accreditations)
Last, you can upload your CV or resume
When you submit your application online, you will see a notification that your message was sent.
---
How Much Does Andovar Pay?
Andovar doesn't list their pay rate. When you apply, you can state what your rate is. Of course, that doesn't mean you'll get it, but I think it means they will value your skill. It possibly also means that they want to find freelancers who have more experience and who have above average skill level.
---
Andovar Schedule
Andovar is looking for both full-time and part-time freelancers. When you fill out the application, you can select either full or part-time. You can essentially build your schedule by selecting which days of the week you are available and from what time to what time. I'm sure the more available you make yourself, the more opportunity there will be for you to find work. But it's nice that you can say when you're available.
---
Andovar Feedback
I found only one review on Glassdoor, and it was not a freelancer. In 2017, a full-time employee in India left a review, having worked there for 3 years, was very happy.
---
Is Translating for Andovar a Scam or Legit?
Based on my research, Andovar is legit! If you're an experienced translator, you should fill out the application and see what they offer you. If you have experience with Andovar, help us out and leave your comment here!
If you're interested in a work from home job but don't think translating is right for you, make sure to check out all the work from home companies hiring now.
If you're like me and aren't happy with a freelance income online, make sure to check out My #1 Recommendation, it's how I made over $13,000 online last month!
If transcription isn't for you, check out these helpful links for some other work at home ideas:
How I Made $13,000 Online Last Month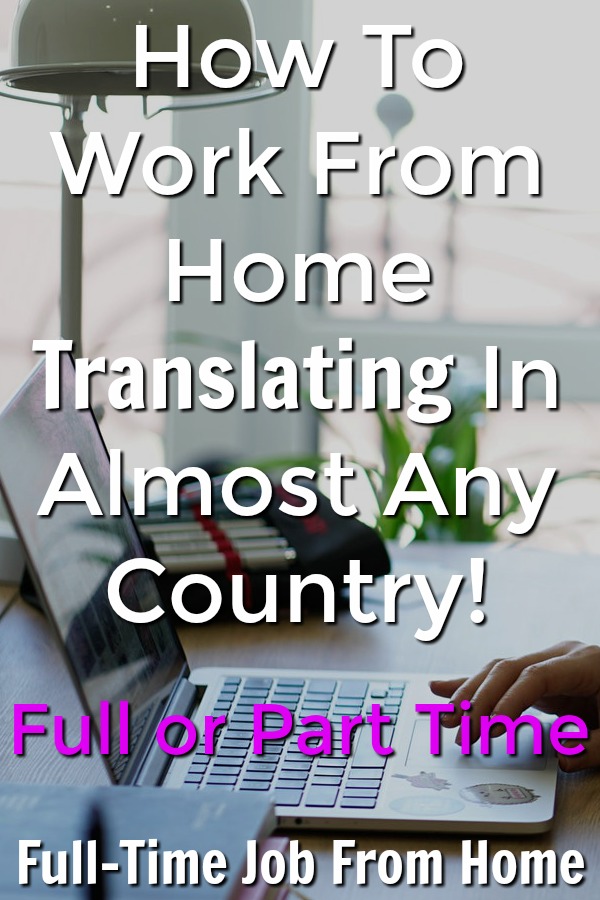 Andovar Review
Comments Rating
( reviews)