Virtual Gal Friday is a service providing virtual assistance to their clients who need phone, email, or other support. You will be hired as an employee, but you can keep other side gigs, as long as your work for Virtual Gal Friday receives priority.
If you're interested in becoming a VA, make sure to check out the course at 30 Days or Less to VA Success! You can also check out our review of the course and see how we applied what we learned and now work at home as a virtual assistant!
In this review, I will look at the opportunity offered by Virtual Gal Friday and decide if it is a scam or legit.
---
Virtual Gal Friday Requirements
Virtual Gal Friday hires for the positions of Virtual Receptionist, Paralegal, Legal Assistant, Medical Assistant, and Executive Assistant. Their requirements are probably what you would expect for an Executive Assistant type of role:
Must possess extraordinary organization skills
Able to follow both verbal and written instructions
Must have exceptional communication skills
Ability to handle sensitive and confidential information
Must demonstrate proper email and phone etiquette
Should have previous customer service experience
Must be an expert in office administration
Should be proficient in word processing and email management
Since these are virtual positions, you'll need a computer, reliable internet access, and in some cases, you'll need a phone. The Virtual Receptionist positions will require live phone answering. So you'll also need a quiet, distraction-free workspace.
---
Virtual Gal Friday Application Process
If you want to apply to Virtual Gal Friday, go here, to their Join-our-team page. You'll scroll past the requirements and come to the application.
The first thing you will do is select what position or positions you want to apply for. Don't apply for a receptionist or medical office assistant position if you aren't able to commit to live phone answering. You can select more than one position by clicking on one, then holding the shift key and select more positions.
You'll answer some questions:
Are you available to answer live calls?
Are you bilingual? (if yes, you can list what languages)
How many hours per week are you available to work?
What days are you available?
Are you able to work during standard office hours in any of the following time zones: EST, CST, MST, PST?
Hourly rate requested (this is a drop down; $5-$10, $10-$15, or $15-$20)
Have you been convicted of a felony?
Do you have a business license?
What is your business entity? (this is a drop down; Sole Prop, LLC, S Corp, C Corp, Partnership)
Are you currently working as a Virtual Assistant?

If so, list three client or business references

How long have you been virtual assisting?
What is your home office setup? (include your computer model and setup)
List your skills, experience, and niche (this is in addition to checking your skills from a list)
Why do you want to be a part of the Virtual Gal Friday team?
Last, you can upload your resume. Keep in mind that they want their virtual assistants to have superior communication skills. Many of the fields on the application are just open cells. Make sure you use good spelling, grammar, and punctuation where ever possible.
They receive many applications and will only be able to respond to applicants that they are interested in moving forward with. Also, they will check your references and in some cases will also do a background check.
---
How Much Does Virtual Gal Friday Pay?
According to the reviews I found on Glassdoor, the pay looks to be around $13 per hour. This is about what I would expect since the client will have to pay more to Virtual Gal Friday so that they can make money too.
---
Does it Cost Anything to Work for Virtual Gal Friday?
No, it doesn't cost you anything to apply or to work for them, but they do have a book that they sell. And interestingly, there's an ad for it immediately following the application. It's a Virtual Assistant Start-Up Guide. It actually looks like a decent tool for the price of $17.97 (regularly $37.97).
If you're just breaking into the world of virtual assisting, this would probably be beneficial for you, especially at this price. But it doesn't appear to be a requirement of applying for or working for Virtual Gal Friday.
---
Virtual Gal Friday Schedule
Most positions are part-time because the clients are looking for an alternative to hiring an employee. But you will be hired as an employee by Virtual Gal Friday. After you have proven yourself, it is possible to work with more than one client, and you could be working several hours a day.
Virtual Gal Friday wants their virtual employees to be available during normal business hours so they can take calls or respond to client emails.
---
Virtual Gal Friday Feedback
I found some feedback on Glassdoor. They have 3.1 stars out of 5, which seems decent, but only 32% would recommend to a friend. I'll dig deeper…
Pros:
Someone says that working from home is great, and weekend and holiday work are generally not required
A positive and enthusiastic work environment
Good pay – Someone said $15/hour
Good hours, depending on how much you want to work
Great to get started virtual assisting
Cons:
Sometimes as little as 1 hour of work in a day. So you're expected to be available during the work day, but sometimes very little work
Poor training for leads and employees
If you make a mistake, instead of talking to you about it and correcting the error, you could just be terminated
Emotional and inconsistent management
Unapproachable and inappropriate management
As with all reviews, you should take these reviews with a grain of salt.
---
Is Working for Virtual Gal Friday a Scam or Legit?
Based on my research, Virtual Gal Friday is not a scam. If you're looking to break into the Virtual Assisting world and you have some customer service experience, this seems like a good option to get started and see what it's like. If you want to fill out the application, you can go here to get started.
If you're interested in becoming a VA, make sure to check out the course at 30 Days or Less to VA Success! You can also check out our review of the course and see how we applied what we learned and now work at home as a virtual assistant!
If this doesn't sound like your thing, check out these helpful links for some other work at home ideas: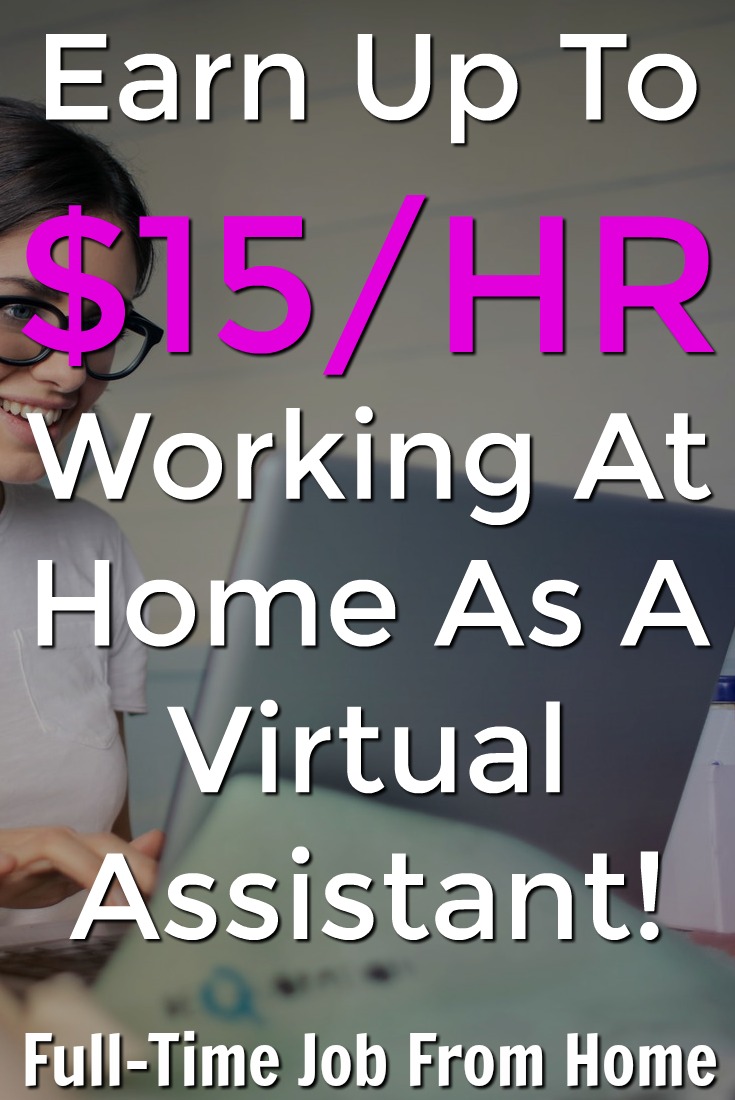 Summary
Reviewer
Review Date
Reviewed Item
Author Rating