How Not to be a Victim of Online Jobs Scams
There's a new breed of workers thanks to the Internet – workers that are doing online jobs. Unfortunately, this led to the proliferation of online jobs scams. It's easy to see why this is the case. A lot of people are on the lookout for these jobs and since there's no face-to-face transaction that's happening, it's very easy for scammers to scam you of your time, effort and money.
It's Not Just About the Money.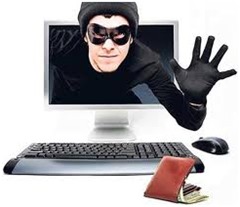 When talking about scams, people quickly think about money. Yes, you can be scammed of your money if your "employer" asks you to send an application fee or something to that effect.
But usually, you get scammed into working for free. Most people will say that it's worse. You lose the chance of getting paid via legitimate jobs and you also worked hard for nothing.
How to Spot Online Jobs Scams.
It's actually very easy to spot these scams. Here are some tips on how to do so:
• They're asking for money.
Here's how it works in the legitimate world – you work and then you get paid. There's no reason why you should send money just so you can start working. However, there are legitimate online jobs sites that provide an option for you to pay fees so you can increase your chances of getting hired. But you shouldn't be forced to do so.
What these scammers usually do is they just search for legitimate job openings or they make their own. They'll post the jobs online and once you apply, they'll hype the work and there's a good chance that they'll mention very high salaries. There's a catch, though. You need to send a "processing fee" or something like that so your application can get processed.
After sending the money, it's either they'll milk you for more money or you won't hear from them again. This really is one of the most lucrative online jobs scams. There are very few sites that don't ask money for providing online work. I will recommend you online work provided by SureJob because they never ask any money & still provide good support through email.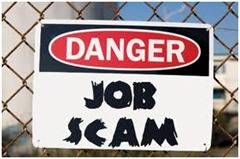 • You can't find any information about the business.
A quick Google search should be able to provide you with more information about the company. If you can't find any legitimate information about it, just move on. When you do find their information, do further research to see if they're known to scam jobseekers.
• It sounds too good to be true.
Are you a fresh graduate and they're offering to pay you something that only mid-level managers can dream about? Are they offering to pay you for little to no work? Is the application process too easy? Is the job too easy for the pay? If you answer yes to any of these questions, there's a good chance that it's one of those online jobs scams that are too good to be true.
• They don't have a contract for both parties to sign.
These scammers would like to minimize any form of trail that can lead to them being exposed. They also want to make sure that you have nothing against them. This is why they don't have any dotted lines for you to sign.
Be vigilant against these online jobs scams. You'll soon find out that they're very easy to spot. Soon enough, you can easily weed out the scams from the legitimate online jobs.
For more information on how to avoid online jobs scams visit work at home scams at Wikipedia.