teleNetwork offers full and part-time customer service and technical service positions. And they hire as employees, with benefits!
Work from home phone work isn't for everyone, make sure to check out all of the work from home companies hiring now!
In this review, I will uncover the work at home opportunity they offer and determine if it's a scam or legit!
---
teleNetwork Requirements
The work at home program at teleNetwork is open to qualified residents of the following states:
Alabama, Arizona, Arkansas, Colorado, Florida, Hawaii, Idaho, Illinois, Kansas, Michigan, Mississippi, Missouri, Nevada, New Mexico, North Carolina, Ohio, South Carolina, Tennessee, Texas, Utah, Virginia, and Wisconsin.
Here are the basic qualifications that are required for employees:
High school diploma or GED
Six months previous customer service, technical support, computer networking, help desk support, hospitality, or similar work or volunteer experience preferred
Proper phone, chat, and email etiquette
Able to speak and write clearly and accurately with proper grammar
Typing proficiency maintaining proper grammar at 30 WPM or more
Good listening skills
Interested in or experience with light or soft sales
Knowledge of, or willing to learn, relevant software, computer applications, and related equipment
Able to multitask and react quickly in a fast-paced environment
Advanced knowledge of computer hardware is a plus
Experience with troubleshooting network problems is a plus
Understanding of TCP/IP protocols and Internet connectivity is a plus
Understanding customer support standards and processes is a plus
Understanding of networking firmware, software, and hardware is a plus
Some exceptions are made and teleNetwork will train the right people. Feel free to apply if you feel that you would be a good fit for one of their jobs.
Here are the minimum requirements for your computer and computer accessories:
Desktop or Laptop PC running an Authentic, Validated, native Windows 7, Windows 8.1, or Windows 10
Minimum 2.0 GHz (do not round) base speed, dual-core processor, or higher
Minimum of 3GB of RAM installed memory
A Skype compatible USB headset (Must be USB connection, not wireless)
A single 15″ or larger monitor (multiple monitors would be helpful)
Windows Internet Explorer (version 9, or higher) and Google Chrome
teleNetwork will provide a company-supported, powerful antivirus solution
The minimum internet connection requirements:
Cable, DSL, or Fiber Internet connection
Minimum of 2.0 Mbps Download
Minimum of 1.0 Mbps Upload
Direct, Ethernet connection for the computer to the Modem/Router (wireless is not permitted, even on a home network)
---
teleNetwork Application Process
You'll need to take a typing test, www.goodtyping.com/test.php. And also an internet speed test, www.speedtest.net.
For the typing test, complete the test that is immediately available on that page (you can take the test multiple times to get your best score)
When your results are displayed, do not generate a certificate
Instead, you will share the results of your test by copying the full URL from the address bar
For the computer speed test, click GO; after the test is complete, click on the share link icon and copy the "web" address
You'll paste the results of both tests in the questionnaire portion of the application
Click here to view available positions. Then you can select which job you want to apply for. I'm looking at the Customer Account Specialist position. Once inside the job posting, you can click Apply Now.
The first thing they have you do is upload your resume and cover letter. Then you will finish filling in your info that didn't populate from your resume.
The next step is a questionnaire. In the questionnaire, they state that you only need to complete 1 application to apply for any or all positions they have available. So here you will select all the positions that you are interested in. Select more than one by holding the shift key while selecting.
---
How Much Does teleNetwork Pay?
teleNetwork work at home positions start at $10 per hour. Remember you are hired, not a contractor, so you will fill out a W-4 and taxes will be withheld on your paychecks.
Some jobs will pay a bilingual bonus. And some jobs have opportunities for commission. You could earn up to $15 per hour including commission.
The nice thing about being a hired employee is that you will get benefits! Benefits included at teleNetwork include:
Health, Vision, Dental and Life Insurance available
Flexible scheduling options
Paid Time Off (PTO) available at 90 days
401k plan with matching contributions
Employee referral bonuses
Internal growth opportunities through promotion & hiring from within
Relaxed, casual team atmosphere & company culture
---
teleNetwork Schedule
Paid Training is conducted online, Monday through Friday for 2-3 weeks. The length of your training depends on the job you are doing. They have morning training or evening training. Based on your preferred time to work, you can train on a similar schedule. Some weekend availability is required.
After the initial training period, there is also continuing education on the job. Your schedule will be flexible, but you will have assigned shifts that you are expected to work.
---
teleNetwork Feedback
I found many job reviews on Glassdoor. Overall, 50% would recommend to a friend. Here are some pros and cons.
Pros:
Easy job and good training
Fairly flexible schedule
Great benefits
Online chat groups for employees, feels like you're working in an office
Decent work-life balance
Able to promote from within
I read many times – great management
Someone said they were able to study between calls
Cons:
One person complained about being paid late
Many complained that the pay was low, but somewhat offset by the ability to work from home
Can be stressful at times because of upset customers (normal for customer service and technical service roles)
No ability to advance
Inconsistent hours (some mandatory overtime, then few hours)
---
Is Working for teleNetwork a Scam or Legit?
Based on my research, teleNetwork is NOT a scam! I think it sounds like a good work from home opportunity, especially if you are interested in being hired rather than being a contractor. If you want to fill out an application, start here, and View Available Positions.
If customer service isn't your thing, check out these helpful links for some other work at home ideas: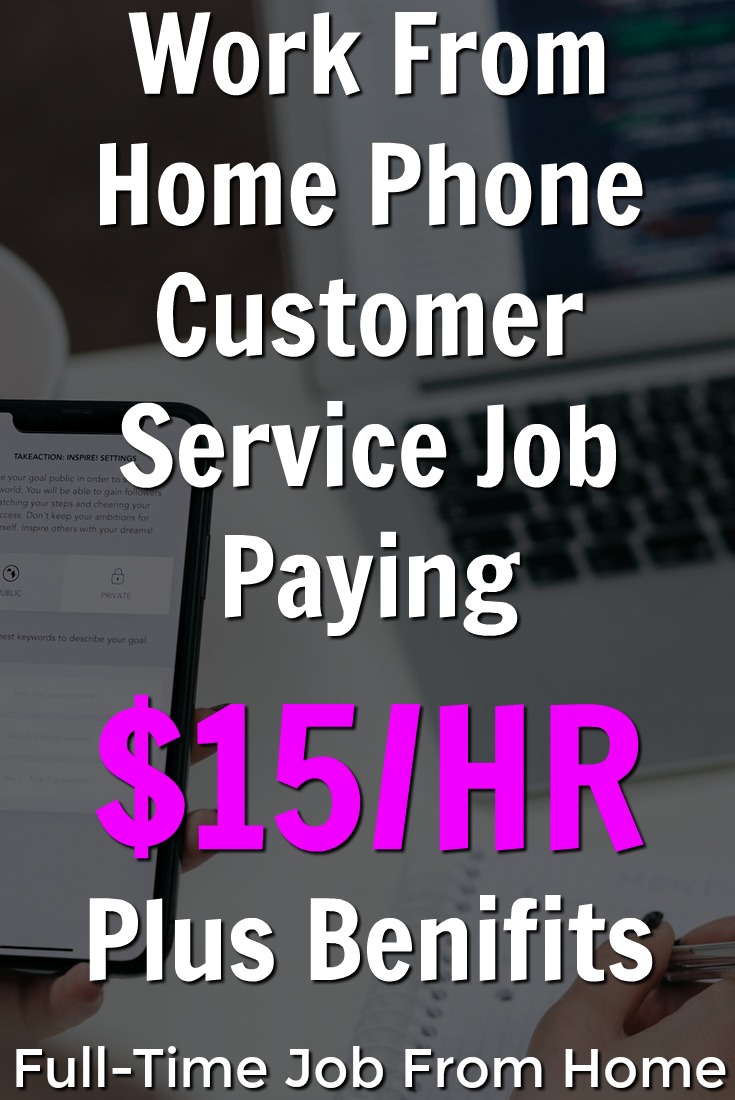 Summary
Reviewer
Review Date
Reviewed Item
Author Rating