I recently came across a fun survey app called SurveyMonkey Rewards and figured I should write a review to see if it's legitimate or another survey scam.
I've been using the app for a few weeks now, and it seems to be completely legitimate and is pretty good compared to a lot of other survey apps.
One thing I want to make very clear is each survey pays $.25-$.35, so this will not make you rich. Just like taking surveys anywhere, this is just a small extra income. If you're interested in a large online income, check out My #1 Recommendation, it's how I made over $13,000 online last month!
In this SurveyMonkey Rewards Review, I'll cover how to earn, how to get paid, my complaints, and if it's legitimate or a scam.
---
SurveyMonkey Rewards App Review
App: SurveyMonkey Rewards
Type: Surveys
Verdict: Legitimate
In this SurveyMonkey Rewards app review, I marked them legitimate, and it's a pretty good app for taking surveys. Please keep in mind that these surveys pay $.25-$.35 so it's going to take a bit of time to reach the cashout amount and won't be a big income.
Overall the app has a good experience for taking surveys on your phone, can be an easy way to earn a small income in your spare time, but in no way will it make you rich.
---
How To Earn at SurveyMonkey Rewards
The only way to earn at SurveyMonkey Rewards is by taking surveys. When you join, you'll basically earn a $1 sign-up bonus when you complete your profile surveys. After the profile surveys, the app will send you push notifications (if you allow them) when new surveys are available.
They also suggest to let the app always use your location. They say that some survey can become available when you're near certain places, so that's what they recommend to get the most amount of surveys possible, but it's not required to earn.
When a new survey becomes available, the app will look similar to the screenshot on the right. You'll always know how much a survey pays before you take it.
All of the surveys that I've received have ranged from $.25-$.35 and according to SurveyMonkey all surveys take around 5 minutes to complete.
Just like taking surveys online, you can be kicked out a survey because you don't qualify, but luckily SurveyMoney pays you for every 3 surveys that you do not qualify for. They don't say how much you're paid and so far I've only been kicked out of two surveys so I'm not sure on this.
When you complete a survey, earnings will be added to your balance. You can get paid once you reach $5.
---
How Does SurveyMonkey Rewards Pay?
At this time, there're only two ways SurveyMonkey Rewards pays. Once you earn $5, you can choose to get paid via Amazon gift card, or you can donate your earnings to charity.
Once you redeem a gift card, you should receive it via email within 24 hours.
If you decide to donate your earnings, SurveyMonkey Rewards will match your donation.
---
SurveyMonkey Rewards Complaints
You Didn't Qualify
The biggest issue most people have with surveys is being kicked out of a survey after you answer questions because you did not qualify. Unfortunately, it's part of taking surveys, but that means you're giving out information without getting paid for it.
So far SurveyMonkey Rewards has only told me that I didn't qualify twice, but luckily they will pay you for every 3 surveys you do not qualify for.
Tiny Income
Taking surveys is never a high paying online task. Most surveys pay under $.50 and take at least 5 minutes to do if not much longer. When you factor in the time you lose finding and qualifying for a survey; it's usually a terrible hourly rate. Using these types of apps a few minutes a day in your spare time is really the only way they make sense to use.
No Referral Program
Referring friends can be a very lucrative way to make money with extra income sites. Unfortunately, they do not have a referral program so you won't be able to refer friends and let them earn for you.
Only Amazon
If I'm going to make an extra income online, I prefer to get paid via PayPal. Luckily I do a lot of shopping on Amazon, so SurveyMonkey Rewards payment option does work for me, but if you don't use Amazon the only other option you have is donating your earnings, which is great if that's what you choose to do!
---
Is SurveyMonkey Rewards a Scam?
The SurveyMonkey Rewards app is not a scam, but it's not going to make you much money. The surveys have been fun, really easy, and don't take much time to complete but it isn't a huge return on investment.
If you have a few minutes to kill each day, this can be a way to earn a few cents, but I don't see this app being much more than that.
If you're interested in joining, visit SurveyMonkey.com/Rewards to download the app.
If you're interested in making a real online income, check out My #1 Recommendation, it's how I made over $13,000 online last month!
If SurveyMonkey Rewards isn't for you, check out these other ways to make money online:
Ways I Make an Extra Income Online
How I Made Over $13,000 Blogging Last Month
Work From Home Companies Hiring Now
Do you have experience with the SurveyMonkey Rewards App? I'd love to hear your thoughts on this review in the comments below!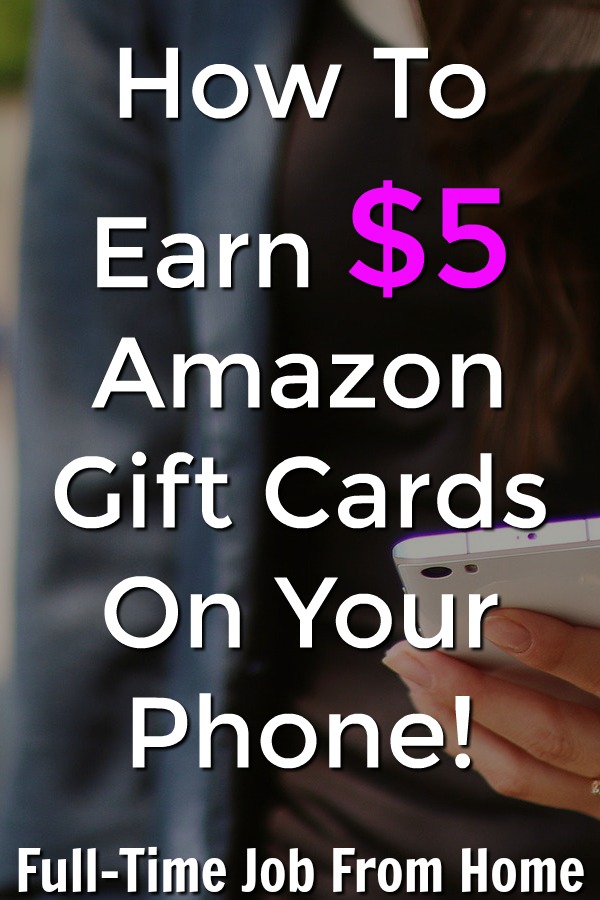 Summary
Reviewer
Review Date
Reviewed Item
Author Rating