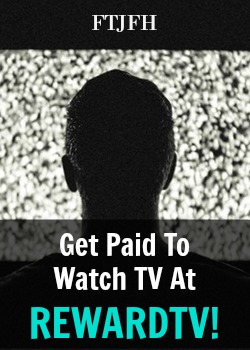 RewardTV is a site that I've been seeing all over the place for a few years now, so I thought I'd see what the hypes about. RewardTV is a site that "pays you to watch TV." It's really not as great as it sounds, but I'll cover exactly how it works in this review.
I'm a huge fan of getting paid for things I already do, so when I see get paid to watch TV I'm excited, but I also think, this could be a massive scam.
It looks like RewardTV is a scam free site, but it's not going to make you much.
In this RewardTV Review I'll cover how to earn, how to get paid, and the complaints I have with this extra income site.
---
RewardTV Review
Site: RewardTV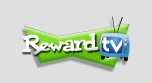 Score: 70 out of 100
Verdict: Legit, not recommended
In my RewardTV Review I gave them an okay score and marked it legitimate, but it's not a site I recommend to make money online. I have some complaints with this site, mainly with the rewards system. Yes, you can earn points quickly by answering questions about TV shows you watch, but the points are really only good for sweepstakes entries. They do have some guaranteed gift cards, but they cost so many points, that it's not worth it.
I'll say if you do use this site a ton you can earn a few bucks worth of gift cards, but most members will just buy sweepstakes entries and leave their winnings up to chance.
RewardTV is legitimate, but I do not recommend using this site, here're the ways I recommend to make an Extra Income Online.
---
How To Earn At RewardTV
Trivia Games
The main way to earn at RewardTV is by playing games about recent TV programs that you've watched. You'll find a show that you've watched and start a trivia game about that show. You'll be asked trivia questions about that particular episode and get paid based on the number of correct answers you provide.
As long as you watched the show, you should have no problem playing the games.
Surveys
An additional way to earn points at RewardTV is by taking surveys. The surveys available are all movie/TV themed. Most surveys take 10-30 minutes to complete and pay 2500-5000 points.
They usually have 10-20 surveys available at all times.
---
RewardTV Rewards
RewardTV has a few reward options available, here's your choices:
Sweepstakes
The first reward options are Sweepstakes, if you complete a game you can get an entry into a sweepstakes. Most of the sweepstakes are for cash, but they also have themed sweepstakes, like "pay for my gas," which gives you a gift card to use for gas.
Most of the sweepstakes are weekly drawings but keep in mind there's no guarantee you'll win anything.
Auctions
The next reward is through auctions. They have a list of products they are auctioning off, products vary, but at the time of this review, most products are electronics related.
This would be a good option, but most auction winners are paying 1-5 million points. For example, a DVD set of the hunger games, probably worth $50 was won for 3 million points.
Gift Cards
The last reward option is gift cards. Each week they will have some gift card options available. The selection is not great, and there's a limited number of each reward.
The cheapest gift cards start at $10 and cost 3 million points.
---
RewardTV Refer A Friend
RewardTV does have a referral program that can help you earn more points. For every friend you invite that completes at least one game in their first two weeks of joining earns you 2,500 points.
They have a built in email system, so you can quickly email your referral link to all of your friends!
---
RewardTV Complaints & Concerns
Sweepstakes/Rewards
I use a lot of different extra income sites and what I look for is getting paid cash and a low cash out amount. My major complaint with RewardTV is the point system, sweepstakes, and the few gift cards they have available cost an enormous amount of points.
As you earn points, you'll most likely cash them out for sweepstakes entries, or you'll be waiting forever to reach a gift card cash out amount. My problem with sweepstakes entries is you're taking time out of your day to answer questions about TV shows, earning points, and then leaving a reward up to chance.
There's no guarantee you'll win a sweepstakes, most likely you won't. I wish RewardTV had popular gift cards, or cash payments, that started at a reasonable point value.
Just know if you join RewardTV it will take forever to earn enough for a gift card, so you'll be leaving any kick back up to chance.
---
Is RewardTV A Scam?
I've covered the whole RewardTV program, and I can't call this site a scam. I do think that you can make some extra cash with this site, but I have a lot of complaints, mainly with the sweepstakes and crappy guaranteed rewards.
I won't be using RewardTV; I don't feel like it's really worth the time. I'd much rather make money on a site that guarantees I'll get paid for the points I earn. Visit the Extra Income Sites I Recommend to see a long list!
If you think RewardTV is for you, head on over to RewardTV.com to sign up, but keep in mind there's no guarantee you'll ever win anything!
Extra Income sites are great, but aren't you interested in earning more? Learn how to start a profitable blog using the tools taught in My #1 Recommendation!
Do you think RewardTV.com is a scam? Won a prize at RewardTV? 
Summary
Reviewer
Review Date
Reviewed Item
Author Rating