Rewards Buck is a new rewards site that is available on your computer and also as an app on Android devices. They offer several ways to earn like offers, surveys, and downloading apps and you can exchange your points for gift cards starting at $10.
In this Rewards Buck review we will take a look at how to earn, how to get paid, some complaints and if it's a scam.
Rewards Buck is a newer site so make sure to check out the Extra Income Sites That Pay Me Each Month.
Please understand that although Rewards Buck and other reward sites are legitimate they will never be a big income. If you're serious about making a full-time income online, check out My #1 Recommendation to learn how I made over $13,000 online last month!
Let's get started with this Rewards Buck Review!
---
Rewards Buck Review
Site: Rewards Buck
Type: Rewards Site
Verdict: Legitimate, Not Highly Recommended
In this Rewards Buck Review, I marked them legitimate, but it's not a site I consider to be one of the best reward sites available.
They have limited ways to earn and the rewards are nothing special. With that being said, it's a completely legitimate site so if you'd like to join you can earn and get paid!
Make sure to check out the Extra Income Sites that Pay Me Each Month!
---
How To Earn At Rewards Buck
Offers – One of the main ways to earn at Rewards Buck is through offers. If you're not familiar, there are free and paid offers. Most free offers require you to join a free site or a mailing list. The free offers usually pay $.25-$1. Paid offers usually require you to make a purchase or at least put a credit card down for a free trial. These pay anywhere from $1-$10+. Again these offers require a payment up front or a credit card down, so you might be charged if you forget to cancel a membership.
Surveys – Rewards Buck does pay you to take surveys. At this time their surveys are through 3rd party providers. Most surveys pay $.25-$1 and keep in mind that you have to qualify for a survey before you can complete it and get paid. The only site that pays you for every answer and only sends you surveys you're pre-qualified for is PaidViewpoint.
Apps – The main way to earn at Rewards Buck on their app is by downloading apps. You'll see a list of apps you can get paid to download. Once you download the app and reach the requirements, you'll get paid. I personally prefer FeaturePoints for getting paid to download apps.
Shopping – I was a bit surprised by this section because it's not a cashback site like Ebates, where you can earn cash back at any participating stores. This section is just more offers, for example, you can earn points if you sign up for BarkBox or the Disney Movie Club, but it doesn't have a large selection of stores where you can earn cashback on anything you buy.
---
How Does Rewards Buck Pay
Once you earn 1,000 points, you can exchange them for $10 gift cards. Rewards Buck has gift cards to Amazon, Walmart, Target, Burger King, Best Buy, IHOP, and Game Stop.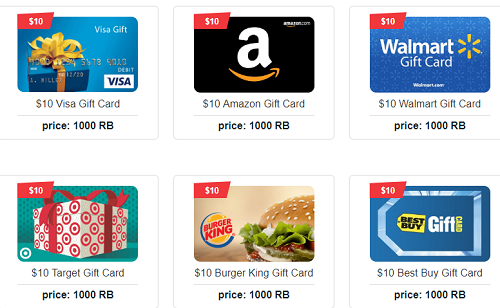 They also have a few physical items available which are custom t-shirt and mugs that have to do with the site.
On their FAQs, they state that your gift card will be delivered within 7 days of cashing out. They obviously have to mail the physical rewards so not sure how long those will take.
---
Rewards Buck Complaints
No Referral Program
I'm very upfront about my earnings on this blog, and most of my income comes from referring others to sites. Rewards Buck does not have a referral program, so if you enjoying referring friends to earn more, Rewards Buck is probably not the best option for you!
Limited Ways To Earn
Rewards Buck does have a few ways to earn but compared to a lot of rewards sites it is limited. Most reward sites pay you to watch videos, complete tasks, refer friends, and more.
There're still plenty of ways to earn to reach the cashout amount and get paid, but I prefer sites with more ways to earn.
No Cash Payments
This won't be an issue for some people but my favorite way to get paid is cash via PayPal. Luckily Rewards Buck has popular gift cards so you can still get a gift card you'll use, but if you like to get paid cash this site might not be for you!
---
Is Rewards Buck A Scam?
Rewards Buck is completely legitimate, but in my opinion, it's not the best option when it comes to making extra cash with a rewards site.
The ways to earn are a bit limited, and I'd prefer to get paid via PayPal. With that being said it's a legitimate option and if those complaints don't concern you, by all means, join for completely free and earn a $1 sign up bonus. If you'd like to join, visit RewardsBuck.com to get started.
If Rewards Buck isn't for you, make sure to check out all of the Extra Income Sites That Pay Me or check out the helpful links below:
Work From Home Jobs Hiring Now
How I Made Over $13,000 Online Last Month
Do you think Rewards Buck is a scam or legitimate way to earn? We'd love to hear your thoughts in the comments section below!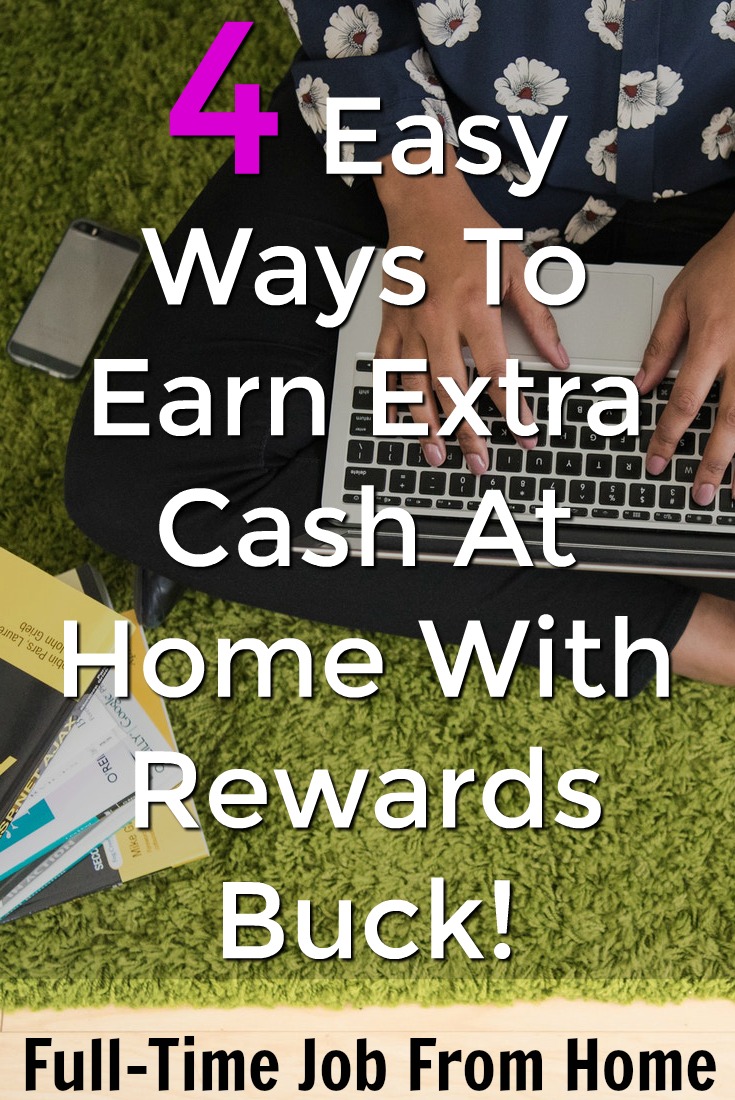 Summary
Reviewer
Review Date
Reviewed Item
Author Rating