Rebatest is a new product testing website that promises to give you Amazon products for completely free. I've reviewed a few of these types of sites in the past, but today I decided to go through the process of claiming a free product at Rebatest to see if it's a scam or a legitimate way to get free products.
Getting free products is awesome, but you really won't be earning any money with Rebatest. If you're serious about making a large income online, check out My #1 Recommendation, it's how I made over $13,000 online.
In this Rebatest Review, I'll cover how it works, how you get paid, what kind of products are available, and if Rebatest is legitimate.
---
Rebatest Review
Site Name: Rebatest
Type: Product Testing/Saving Money
Verdict: Legitimate
Rebatest is both a cashback and product testing site, I marked them as legitimate as they are genuine and do pay out.
I actually liked the site and it works great, it's essentially a free store where you can get items at almost no cost. You will need to review the products but I will get into that later on and how it all works. Overall though they are a solid rebates site and worth checking out.
---
How Does Rebatest Work?
This isn't an easy question to answer as there is a lot to Rebatest, you could label them as a Rebate, Cashback or even a Product Testing site.
Rebatest though like to refer to themselves as a product trial platform so that is how I will label them. The aim of the company is to help people develop their products by creating a platform where developers can get feedback on their products.
Once you get the hang of things Rebatest is easy to understand however initially I was confused on how they worked. There are a number of steps to getting started and earning cashback so I will take you through them now.
First, you will need to make an account, this step isn't time-consuming and will take you a few minutes. You can sign up via Facebook or Google and there is an option to just put in your email address and password.
Once you have verified your email address you are able to then pick out items you would like to buy, there is quite a lot to choose from such as electronics, clothing, etc. Once you have found an item you would like you can then apply to purchase the item.
The seller will then either accept or decline your application, if accepted you will then need to purchase the item from Amazon within the next 48 hours.
Once you have bought the item, you will need to give your order number followed by a short review of the product. That is why the products are free, so that they can get your feedback on it. These questions consist of product information, what you liked and didn't like, areas for improvement and lastly what target audience do you think the product aims at. This review will take you again around 5 minutes to do.
Once you complete your review, the rebate funds will be available in your account to cash out. You can cash out via PayPal. There will be a 4.4% PayPal Fee taken out of your payment.
---
What Products Are Available At Rebatest
There're several main categories listed at Reabtest including Home and Beauty, Electronics, Babies, Clothing, Sports, Home, and a few others. It's hard for me to tell you exactly what's available but you can see the products available now before you join by visiting Rebatest.com.
With that being said, most products full price ranges in the $5-$30 range. After the rebate, it brings it to $0 and you only lose out on the PayPal fee.
Here's a screenshot of some typical products you will see, again you can see all products available now for free before you join.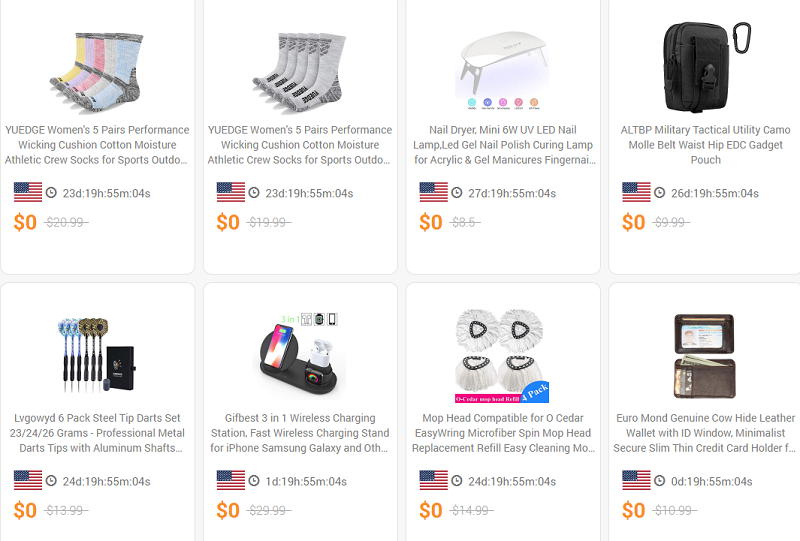 ---
How Does Rebatest Pay Out
Once the steps above are complete, you will be sent the cash back to your account. From here you can withdraw it to your PayPal account; first, you will need to verify your PayPal address though.
It is worth noting that there is a transaction fee of 4.4% so you won't receive the full amount of the cashback you earn.
---
How To Earn More At Rebatest
Refer A Friend
Rebatest does have a referral program that actually pays out very well. You'll earn $5 for every friend that you refer that completes one purchase. There's no limit to how many friends you can refer and your friend earns a $5 sign-up bonus for using your link!
---
Rebatest Complaints
Long Process Involved
As you can tell by the previous guide I took you through there is a lengthy process involved. Luckily each step is easy to understand and by the time you have done it 2 or 3 times, it will get much easier.
This is a common complaint though that you do have to do many things before you can finally cash out, with a few verifying steps and needing to wait for approval on a few occasions.
Not Well Known Products
Most of the companies Rebatest works with aren't well known.
That doesn't mean its not worth it or that they are not good quality as it seems there are. Let's say you were looking for a portable charger, which they have a few items for, you could try a few products for free. You also don't have a lot to lose as you aren't spending much money on them.
---
Rebatest Payment Proof
A few months back I was able to earn enough to cash out via Rebatest. Please keep in mind that there's a PayPal fee taken out of your payment. This payment is a combination of earnings from rebates and referrals.


---
Is Rebatest A Scam?
Rebatest is not a scam, it does suck that there is a fee taken out of your PayPal payment but you're getting products for very very cheap. I have to say that I'll continue to use Rebatest because they are extremely easy to use, it's just the process takes a few days to get through.
If you're interested in receiving free products, you can join for completely free at Rebatest.com.
If you didn't find what you were looking for here, check out these other helpful ways to make money online:
Extra Income Sites I Recommend
How I Made Over $13,000 Online Last Month
Do you think Rebatest is a scam? Let's hear your thoughts in the comments below.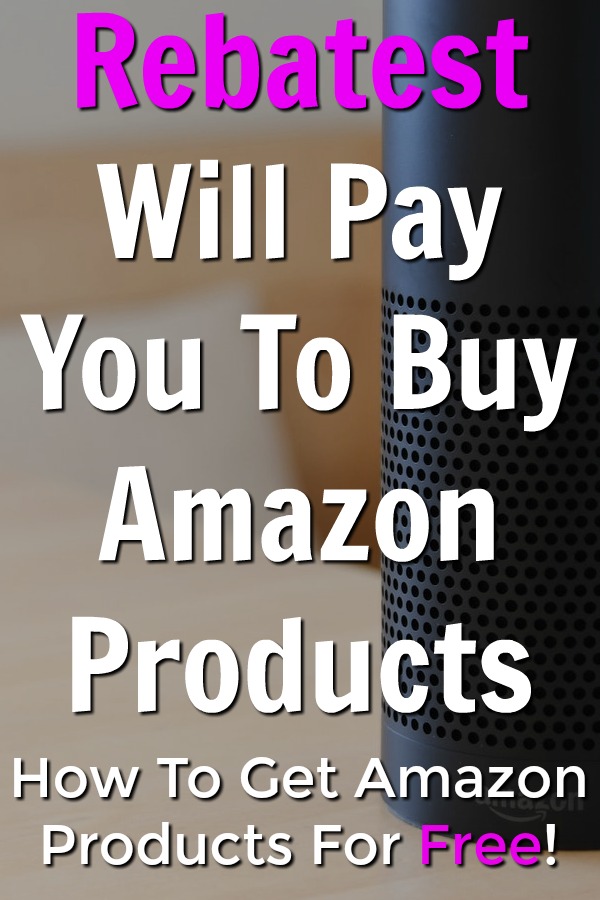 Rebatest Review
Summary
Rebatest is a site that you can use to get free and discounted products on Amazon in exchange for your feedback. Of course, these are not the latest and greatest products, but sellers trying to gain feedback on their available products.
As long as you complete the process correctly and provide honest feedback you will get paid your rebate minus a PayPal fee taken out.
Easy to Join and Use

Products Available

Reward Options

Overall Impression
Comments Rating
( reviews)
Pros
A lot of Products Available
Earn More by Referring Friends
Cons
Not Well Known Products
Takes some work to get through the whole process
PayPal Fee when getting paid