There is a relatively new survey site call PointsForSurveys.com. This site is a little bit different than most of the survey sites that I have reviewed in the past, but I will do my best to explain exactly what's going on.
Basically Points For Surveys is a site set up for you to earn travel points with JetBlue and TrueBlue Airlines.  You guessed it, if you don't have any affiliation with these airlines there is really no point for you to every be a part of Points For Surveys.
Today I will walk you through how this system works and how many JetBlue and TrueBlue points this survey site can earn you.
---
PointsForSurveys.com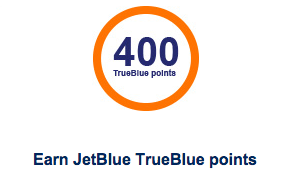 Website: PointsForSurveys.com
Price: Free
Score: 50 Out Of 100
Verdict: Legit 
I gave PointsForSurveys.com an okay score and marked it legit. Points For Surveys is not a scam. They seem to pay well and give credit for all of their surveys.
There was nothing that I could find that made this site a scam, everything seemed to work pretty well and payments have been made.
There are some obvious disadvantages to this site, but lets cover those in the next section.
---
Points For Surveys Positives
TrueBlue JetBlue Points
So here is the advantage and disadvantage of Points for Surveys. They only pay with TrueBlue and JetBlue Points. Basically these work as travel miles that you would receive as a credit card cash back program.
Within Points For Surveys they give at least 400 travel points for signing up and completing your first survey.
They also do a good job of showing you exactly what you will be given when sending you other surveys to take.
Overall if you use TrueBlue and JetBlue points to travel you will be pretty happy with this site, because they give you some good points for taking surveys and clearly represent what you will be given.
Automatic Deposits
Probably the best thing about Points for Surveys is there is no minimum cash out amount of your points.
With normal survey sites they usually have a $10 minimum cash out amount. With Points for Surveys as soon as you complete a survey, your TrueBlue and JetBlue Points are updated straight to your rewards account.
This means as soon as your done with your survey you're able to spend those points and you will never have a balance of points within Points For Surveys that you're waiting to cash out!
---
Points For Surveys Problems
Only One Reward
The most obvious of problems with this site is if you don't use TrueBlue or JetBlue points this site is basically worthless to you. I can't even say this is a negative for this site because it's obvious that it's set up for TrueBlue members and not just any survey takers.
I would like to see a cash option, but I don't think that will ever happen. Points For Surveys is a specific niche survey site that is great if your involved in the program, but if not it's basically worthless to you!
Not A Whole Lot Of Surveys
If you are a member of the TrueBlue and JetBlue point program, don't expect this to be a major way to earn tons of points.
They don't send out that many surveys, usually just a couple a month. I did some research and it does look like they offer a credit card with a cash back point system that is going to earn you a whole lot more miles.
Points For Surveys is basically here to earn you a few extra points a month if you're interested in taking surveys.
---
Should I Join Points For Surveys?
The answer to this question is pretty obvious. If you use TruBlue and JetBlue's program this is a good site to join to earn some extra points.
Please keep in mind that this isn't going to earn you tons of miles and won't be anywhere near the amount you can earn with cash back on a credit card.
With that being said, some might argue that Points For Surveys is not worth your time because it won't give you that many points.
I have to agree, but if you like to take surveys and maybe don't earn very many points through your card this is an alternative to try to build up more points.
The second answer to the original question is if you're not involved with this program Points For Surveys is worthless to you and you should try to find a better survey site on my Scam Free Jobs page.
---
Legit Survey Sites
If points for surveys and JetBlue points aren't what you're looking for I have some other great survey sites for you to join. To see the full list of recommend sites visit All Scam Free Survey Sites.
My top 3 rated survey sites 
All three sites listed above are great alternatives to Points for Surveys that pay with cash.
If you're interested in making a larger income online, check out Start Your Own Online Business. It's a great way to start building your own money generating website that you can build up over time!
Thank you for reading this post on PointsForSurveys.com. Basically this site is worthless to you unless you're looking for some extra JetBlue and True Blue points. Hopefully you take advantage of this site or the survey sites listed above.
Summary
Reviewer
Review Date
Reviewed Item
Author Rating