Perksy is a new app that pays you for your opinion. The app is very fun and makes taking surveys not seem like endless boring tasks. I figured I'd write a review to see if Perksy is worth using or just another survey scam.
Let me make it clear, that although Perksy makes taking surveys fun, it's not going to be a big income. You'll be earning pennies, and the cashout amount is $25. If you're looking to make a large online income, check out My #1 Recommendation, it's how I made over $13,000 online last month!
Let's get started with this Perksy app review; I'll cover how to earn, how to get paid, my complaints and if the Perksy app is a scam or a legitimate way to earn.
---
Perksy App Review
App: Perksy
Type: Surveys
Verdict: Legitimate
In this Perksy App review, I marked them legitimate, but please understand that you'll be earning a small income for giving your opinion and the cashout amount is $25, so it's going to take a while to earn enough to get paid.
Really the only big complaint I have with this app is that you have to earn $25 before you get paid. The surveys are fun and really easy to complete. If you're looking to take surveys on your phone Perksy is a legitimate option you'll just be earning a small income and waiting to earn enough to get paid.
---
How To Earn at Perksy
There are two main ways to earn with the Perksy app. I'll cover both in detail below.
Taking Surveys
Once you join the Perksy App, you'll have a profile survey to complete that earns you $1. Once you're done with your profile, you'll begin to receive survey notifications. Perksy considers their survey questions "Stacks." If you choose to allow the app to send you notifications you'll get a push notification similar to the one below:

When you click on the notification, the app will show the stack you have to complete. It shows how long it should take and when it expires. Unforatetly, it does not tell you how much you'll earn up front. That's right; questions do expire in 6 hours, so make sure to answer the questions quickly.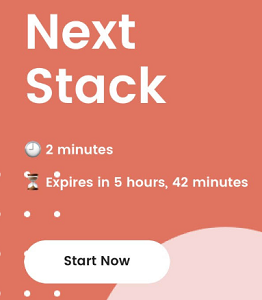 When you click on Start Now you'll begin the survey. Most of the questions are multiple choice, and all you need to do is answer the question honestly to earn. The surveys are usually pretty fun and have related graphics or pop-culture references scattered throughout. Here's an example of a question: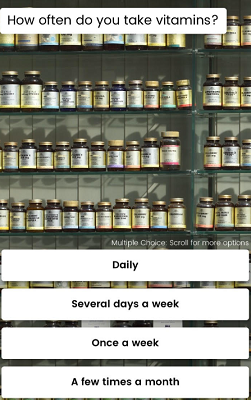 Once you complete a stack, you'll find out how much you made, and points will be added to your account. From my experience, most stacks are 5-10 questions, take a few minutes, and pay 20-80 points, which is equal to $.20-$.80.
Referring Friends
You can also earn by referring your friends to the Perksy app. They make it easy to invite your friends via social media, text, and email. When your friend joins and completes the profile survey, you'll earn 100 points which is equal to $1.
---
How Does the Perksy App Pay?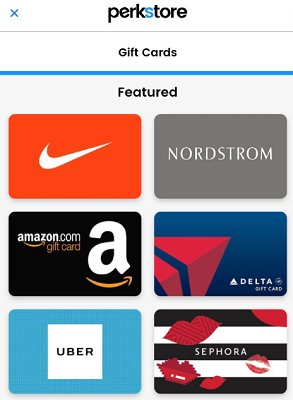 Once you earn $25, you can exchange your points for gift cards. Perksy has about 50 gift card options to popular stores. Some of the featured gift cards include Amazon, Nike, Uber, and many more.
Once you redeem a gift card, it's available inside the app and will be sent to your email within 24 hours.
---
Perksy App Complaints
$25 Cash Out Amount….
I love making an extra income online, but a lot of sites make it tough for you get paid by having a high cash out amount. With Perksy you'll have to earn $25 before you can get paid, which is going to take a long time unless you're referring a lot of friends.
That's why I usually try to only use extra income sites with low cash out amounts.
No Cash Payments
When I'm making an extra income online I love to get paid via PayPal, with Perksy they do not have any cash options, luckily they have tons of gift card options. You should be able to find a gift card that works for you.
Tiny Tiny Income
I've completed several "stacks," and the most that I've earned is 80 points or $.80 which is honestly pretty good for a survey app, but when you only have questions every few days, this app is going to be a small income. If the cashout amount were $5, earning $.80 every few days would be great, but when it's $25, it's going to take a while to get paid.
---
Is the Perksy App a Scam?
The Perksy App is not a scam, it's a legitimate way to get paid for your opinion, but it's going to be a tiny income, and with a $25 minimum cash out amount, it's going to take forever to get paid.
I really wish they had a lower cash out amount because the app is honestly pretty fun to use. If you'd like to earn a small income with this app visit GetPerksy.com to download the app.
If making pennies for your opinion isn't for you, check out My #1 Recommendation, it's how I made over $13,000 online last month!
If you're looking for other ways to make money online, check out these helpful links:
How I Made over $13,000 Online Last Month
Work From Home Companies Hiring Now
All the Extra Income Sites I Use and Recommend
Have you used the Perksy app to earn an extra income? I'd love to hear your thoughts on this review in the comments below!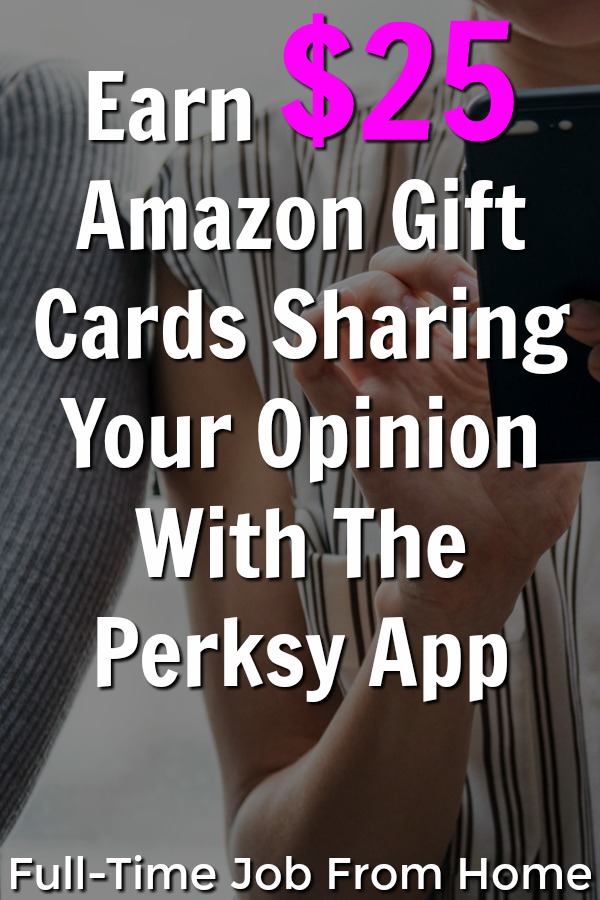 Summary
Reviewer
Review Date
Reviewed Item
Author Rating