ParkAtMyHouse Review: Justpark.com

Just a few weeks ago I went into the city to catch a Cardinals baseball game and ended up paying $18.00 to park. Of course after that I heard about this new handy website and app called park at my house. Now the name of the company has changed to Justpark.com now, but call it what you want because it's awesome.
Basically you can use the app to find places to park when you go to anywhere in the US. Of course it's more popular in the cities, but I actually found a few people using it in the small town I live in.
So your probably wondering why are you reviewing ParkAtMyHouse. Well in order for you to find a place to park there has to be someone who has a place for you to park. That is right you can make money renting parking spots.
In this parkatmyhouse review we will take a look at how it actually works and the advantages of making money with this app.
---
What Is JustPark.com?
JustPark.com is a website that connects people looking to park their car with people who have available spots to rent. JustPark.com handles all the booking information and payments all you have to do is let people know you want to park or have parking available.
---
How Does Park At My House Work?
Join JustPark Here!
Create a listing of available parking all you need to do is let them know how type of parking, number of spots, and rate
Add a photo of your spot
Add a quick description of location and spot
Wait for someone to book your spot. You get email and have option of text notification.
Get Paid! Nothing else needs to be done by you Justpark.com will handle all payments!
---
How Do You Get Paid?
Payments are held in your account for 2 days. Just to make sure everything goes as plan. Then after the 2 day waiting period earnings are transferred to your PayPal account. If you are located in the UK direct deposit to a checking account is available.
---
ParkAtMyHouse Review
Price: FREE
Score: 90 out of 100
Verdict: LEGIT
I gave Justpark.com a 90 out of 100 because I do have a few concerns with the program, but overall it's a unique way to make money and it seems from what I found on forums and talking to others who have used the app that the process is seamless and easy.
I would recommend this app to anyone looking to make some easy money online!
---
What I Liked About JustPark.com
Easy Way To Make Some Cash
If you think about it JustPark is making you money and you really don't have to do anything. I mean you have to create your listing to begin with, but other than that Justpark handles the rest of the process. All you have to do is make sure you're not parked in the spot that you have for rent!
Demand For Parking
If you live in the inner city, or somewhere near a large venue there is chance for some serious earnings with this program. The demand for parking is always at a high in those areas especially when its $20-$25 to park in some event parking spot.
Last Month I Made

$13,841 Online
I Bet You're Tired Of Making Pennies Online. No More BS. If You're Serious About Making A Full-Time Income Online You Need To See The TRUTH. Stop Wasting Your Time With The Next Big Thing When There's Already A Proven Method That Works!
Payments
One thing that I really liked about justpark is that all the payments were handled through the app. You don't have to worry about meeting the driver to collect payment when they get there it's already done for you! I understand the two-day holding period for the money which really isn't a big deal. Then your money goes straight into your PayPal account.
---
Just Park Concerns
Strangers
With apps like this your always at a risk of meeting a stranger you really don't want to ever meet. I use Craigslist a lot and I have had a few people buy things that I could have went without meeting, but I'd say if someone is savvy enough to use the app to find a parking spot they will be a good enough person to where you're not afraid of them.
Legal Concerns
The first thing I thought of when hearing about this app is what happens when someone says my car was broken into… Or a tree falls on someones car or some accident like that.
I am no lawyer so I won't comment on this anymore, but you can check out the just park legal faqs.
---
Final Verdict
I think that JustPark is completely LEGIT and I think someone who lives in the right area could make some good money off this app. I have recently uploaded my listing and am waiting for my first parker, but when I do I will update this review. From what I can find online there are tons of people who have used this program and are making good money from it. JustPark is a good income opportunity.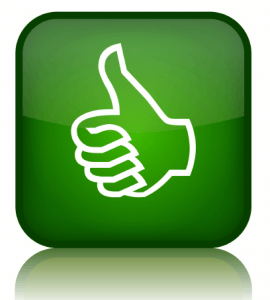 ---
What To Do Now
If you would like to start making money with JustPark you can do so through the link below. JustPark is a supplemental income opportunity meaning it should be combined with multiple other opportunities to make a good deal of money online. You can see all of my supplemental income opportunities here.
If you would like to learn how I make a full-time income online check out my #1 recommendation.This is the best way to make a large income online and I will show you exactly how you can do it through the link above.
Thank you for reading this Park At My House Review. You know that the company has recently changed it's name to JustPark.com so don't get confused when looking for the site. I hope you enjoyed this review and would to hear your thoughts on this company in the comments section below. Know someone that could take advantage of this opportunity. Make sure to share it with them!
Summary
Reviewer
Review Date
Reviewed Item
Author Rating