Most of the translator jobs I review have to do with translating documents, well today I found an interpreter position at Language Line that's a bit different. At Language Line you'll be working at home helping to translate live phone calls.
If you're fluent in two languages, one being English, the translator job at Language Line might be perfect for you!
In this Language Line Interpreter Job Review I'll cover the requirements, how it all works, salary/pay, and all the important details of the job!
---
Language Line Job Requirements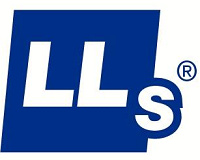 To work as an interpreter for Language Line you'll obviously need to be bilingual in one of the language listed below and also live in one of the countries listed below.
You need to be over the age of 18 and eligible to work in the country that you reside. You will need a dedicated land line to work as a interpreter, but it seems that Language Line will reimburse you for any installation and monthly fees, which is very rare.
I'm not 100% sure on this, but in the FAQs on their site they also talk about providing you a laptop and other supplies you need, so you might not need any equipment to get started with Language Line.
---
What Countries Do They Hire In?
Language Line hires in the following countries:
United States, United Kingdom, Canada, Mexico, Puerto Rico, Columbia, Panama, Costa Rica, Peru, Dominican Republic, and Honduras.
---
What Languages Are Available?
The languages available depend on what country you live in but here are the different languages available. It's a requirement to be fluent in English and one of the other languages below:
Cantonese, Polish, Korean, Vietnamese, Arabic, Bosnian, Russian, Spanish, Turkish, and a few more!
The easiest way to figure out if you meet the requirements is visit their site here. Choose your country and see what languages they're hiring interpreters in!
---
Language Line Application Process
If you meet the requirements you can apply for the interpreter position at anytime on their website. The application is pretty standard, provide your personal information, any past jobs or experience in the field, and a quick language test.
Once you submit your application you'll receive an automated email confirmation. A recruiter will contact you if they're interested to schedule an interview where the specific details of the position will be discussed.
If all goes well you'll be hired, it looks like there's a training period of about two weeks, which you do get paid for!
---
How The Job Works
As an interpreter for language line you'll be on live 3 way phone calls. It's your job to interpret the conversation for both parties. The types of phone calls you'll be interpreting seem to vary, but most are in professional industries such as police, banking, and insurance, but there's a wide variety.
Basically your job will be to listen to what one party is saying and translate it to the other over the phone. Should be easy enough if your fluent in both languages!
---
Interpreter Job Salary And Pay
Language Line does not give out the exact rate of pay for the work at home interpreter job, but in the forums most people say it's "low pay". It seems that you're paid per minute on the phone, but if there's not many phone calls you get paid a flat hourly rate.
They do say that rate depends on length of employment, skills, and experience in the field. Payments are made via Direct Deposit or mailed check. Some people seemed to get paid bi-weekly while others get paid monthly, not really sure the reason for this.
---
Language Line Job Schedule
It seems that the schedule at Language Line is pretty flexible, where you can set the times you'd like to work ahead of time. You won't be on the phone interpreting the whole time your scheduled to work. It seems that you just need to be available and answer the phone when there is a call that needs to be interpreted.
Most members don't report working as a full-time job, so I have to say this is a part-time position, but if they're short on your language you might have more work available than others!
---
Is Language Line Translation Jobs Legit?
The interpreter position at Language Line seems to be completely legit. There seems to be a lot of positive feedback about the company in the WAH forums, but there's also some complaints about not treating the employees right. Honestly I feel like you find that with all companies that hire a lot of employees, but overall the feedback is positive.
As long as you can meet the requirements, you should be able to get hired on at Language Line. I'm looking at the different openings now and there's 10+ openings in all the countries that they hire in.
I'm not 100% sure how much people are getting paid, but if interpreting is something you'd like to try Language Line is a good option. To learn more or to join visit Language Line and see what positions are available in your country.
If this doesn't seem like the best option for you here's some other ways you can make a part-time income from home. If you're looking for a full-time income visit My #1 Recommendation to learn how I work at home as my own boss!
Do you know the typical interpreters salary at Language Line? Worked for them before? Let me hear your thoughts and any additional information you can add to this Language Line Review in the comments below!
Summary
Reviewer
Review Date
Reviewed Item
Author Rating