Instant Rewards Network is a site that I have been hearing a whole lot about in the online marketing world so I thought I'd check it out and see what all the hype was about.
As I guessed it's just another what they call turn-key system to making money online that requires you to complete paid offers and refer others that complete paid offers to make any money.
If you're familiar with Instant Pay Day Network it's basically the exact same concept.
Is Instant Rewards Network a scam? Well no not really, but is it legit? Well it will pay you, but there are a lot of problems with this program that don't make it the best way to make money online.
In this Instant Rewards Network Review we will see if this program is a scam or a legit money-making opportunity.
---
How Does Instant Rewards Network Work?
1) Sign Up and Become Active

The first thing you need to do is join Instant Rewards Network. After joining to actually make any money from referring people you have become an active member. To do this you need to complete what they consider 1 credit of Cost Per Action offers that requires you to spend money. To me looks like it's going to cost your around $10 to acquire 1 credit to become active.
I have included a screenshot of what the offers look like below!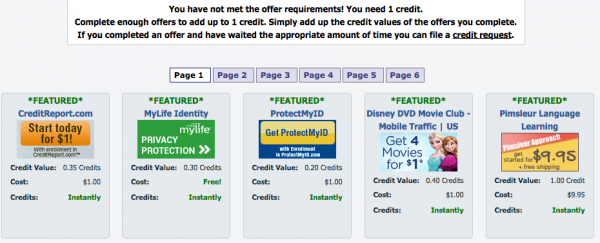 Once you have completed your CPA offer and have been granted your 1 credit you're active and ready to start referring others.
2) Set Up Your Included Capture Page
Once you have become active it's time to start referring people to make money. When signing up you're going to be given a free capture page. Basically it looks like the screen shot below.
It does have some more information and contains a short video explaining the opportunity. But the gist of it is this is where you will want to send people to sign up.
Step 3) Your Referrals and Earning Money
Once you have your site set up you need to start sending people to your site to join (major issue will cover later). As people come to your site and join they also have to complete 1 credit worth of CPA offers, just like you did when you joined to become active.
After they complete one credit worth of CPA offers you get paid $20 for that referral!
Step 4) Getting Paid
After you get your first referral and have made your first sale. All you need to do is cash out. Instant Rewards Network pays via PayPal or by Bank Account Transfer.
They pay daily and you can request a payment at anytime.
A pretty simple process all in all.
---
Problems With Instant Rewards Network
Need Traffic
Here is the biggest issue with IRN. To get make money you need referrals, to get referrals you need a consistent flow of traffic.
No where within this training is there a legit way to get a ton of traffic to your capture page. This is a huge issue.
Within the IRN training they do talk about a few ways to generate traffic. The main ones are social media, classified sites, and a blog.
Here are my issues with all three methods.
With Social Media there is no way to drive a consistent amount of traffic unless you have a huge following that is active and interested in what your promoting.
Chances are if you use your personal Facebook account for example, you do have friends interested in making money online, but not all and what happens when you run out of friends to promote to.
With Classified Sites you usually can only promote to people in a close area to you. Also making money online is full of scams and classified sites are overloaded with people promoting scams on it.
I have tried promoting things that were actually 100% legit and never had success because of the jumble of other scams.
With a Blog you have the best chance to get the most referrals possible. Problem is it requires a lot of hard work and knowledge to make this happen and IRN has no training on how to do so. You can learn how here. 
As you can see there really isn't a great way suggested to drive traffic to your capture page, which is really the key to making any money with this program at all.
Advertised As Free
The next big issue with Instant Rewards Network is that all the sales pages and videos advertises this as a FREE to join site to make money online. Thing is that it's not actually free you're going to have to pay at least a few bucks on CPA offers to gain access.
That means that you're going to be using false advertising to get people to join. Most once they see that they are going to have to pay won't even fill out the CPA offers which means you don't get paid for that referral. That's a major loop-hole in the system.
---
Can You Make Any Money
Here is the answer to the big question can Instant Rewards Network make you money. The honest answer is yes. You can make money with this system.
Is it a long-term money generating business? No, most likely not. Unless you have a website (like mine) that receives a lot of traffic and is visited by visitors looking to make money online.
As you can see you will find no referral links on this page, because frankly I don't promote this product because of the false advertising. But if you had a website the choice is yours.
You could promote this site and make a decent income based on how much traffic you receive.
To put this in a short answer, you can make money with this site short-term, this site won't be a stand alone income that could make you quit your day job.  
---
Is Instant Rewards Network A Scam?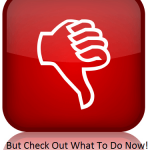 Website: InstantRewardsNetwork.com
Price: Varies Around $10
Score: 50 Out of 100
Verdict: Scammish not recommended
To me Instant Rewards Network is a scam because it uses false advertising to get people to sign up. Of course that doesn't mean they will fill out the offers and you get paid, but still you lied to get them inside the members area.
I also don't like the fact there is no real way to generate traffic to your capture page which is going to be the key to making money with this program.
Instant Rewards Network is not a site that is going to give you a long-term income without help from a successful blog, and if you have that you will be making more money from completely legit website and won't have to promote misleading products like this.
My advice is stay away from this program because most likely it will be much more difficult than you image and will end up being a failing project.
---
A Scam Free Opportunity
We have figured out that Instant Rewards Network is basically a scam, or at least not the best opportunity for making money online.
I know you're interested in making money online or you wouldn't be on my site right now, so let me give you a completely SCAM FREE way to make an income online.
It's called Wealthy Affiliate, basically it involves you turning your favorite hobby into an online business.
It's how I make a full-time income online and luckily WA will teach you exactly how too. To see how I turned my hobby into an online business with a full-time income visit Start My Own Online Business.
I really hope you enjoyed my post on Instant Rewards Network and hopefully I saved you some time and money in avoiding this scam. Please share with your friends and leave comments if you have questions. Till next time, once again thank you for reading this post on the Instant Rewards Network Scam!
Summary
Reviewer
Review Date
Reviewed Item
Author Rating