6
How To Earn Legitimate Free Passive Bitcoin Online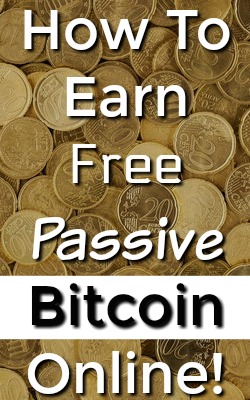 Today I'd like to share a legitimate way I've been using to earn free passive Bitcoin online. If you don't know, Bitcoin is a cryptocurrency that you can buy/sell, but you can also earn free Bitcoin online by using the sites I'm going to talk about today.
Let me start by saying, these sites are just extra income sites. You'll earn a small income from these sites. The hope is that you get paid in Bitcoin, and then the price of Bitcoin goes up, making your earnings worth more.
The only way to earn more than $10-$25 a month is by the price of the Bitcoin you earned going up quite a bit.
With that being said, these sites are legitimate and pay. If you have any questions about this process, feel free to leave comments below.
Let's get started, here's a legitimate way to earn free Bitcoin that I've been using.
---
How To Earn Free Passive Bitcoin Online
1) You Need A Free Bitcoin Wallet
The first step to make this all work is to have a free Bitcoin wallet. The site I've used and recommend is called CoinBase. As mentioned, it's free to join and use. You'll need to have your own Bitcoin wallet before you can sign up for the sites I list below, so make sure to get signed up by visiting Coinbase.com.
Once you have a Bitcoin wallet, you'll need to find your wallet ID. Depending on the wallet you use, the process might be different but a simple Google search for the wallet provider you choose and "how to find bitcoin wallet id" should give you detailed instructions.
2) Sign Up For These Free Reward Sites
The next step is signing up for the sites that are going to earn you the passive Bitcoin. Both sites are completely free and legitimate if you read my reviews, I show payment proof from each site. Here're the two options:
Last Month I Made

$13,841 Online
I Bet You're Tired Of Making Pennies Online. No More BS. If You're Serious About Making A Full-Time Income Online You Need To See The TRUTH. Stop Wasting Your Time With The Next Big Thing When There's Already A Proven Method That Works!
Both sites are reward sites that offer multiple ways to earn and pay via Bitcoin. I don't have a preference so feel free to join one or both. The rest of the process is the same no matter what site you use.
3) Start Watching Videos
As mentioned, no matter which site you're using the screenshots below should look similar on both sites.
Both of these sites have several ways to earn, but the most passive way to earn is by watching videos. They have videos that continue to play as long as you're browser is open to the tab. That means you can literally open one video and leave it running for several days to earn without ever looking at the video. Here's an example of what you see when you visit the video tab:

All you need to do is click on one of the videos. A new tab will open, and videos will start to play and earn you Bitcoin.
Here's a screenshot of a video that I've had playing for a few hours, and it's been earning me Bitcoin while I write this guide: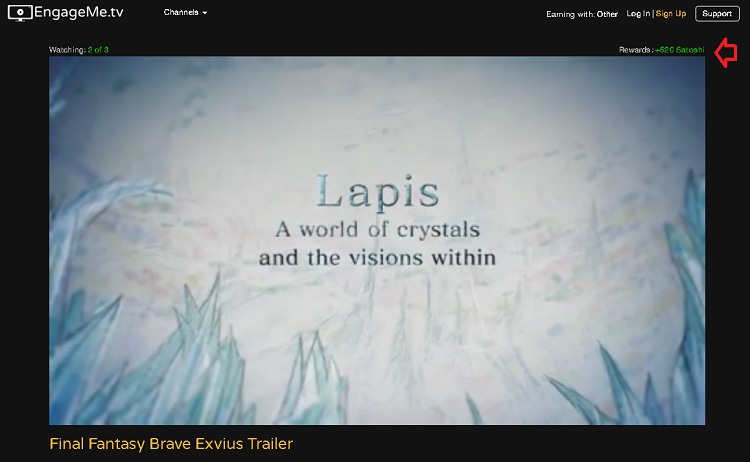 4) Earn Other Ways
As mentioned, both sites have several other ways to earn; they just won't be passive. You can also earn by:
Taking Surveys
Completing Tasks
Completing Offers
Cash Back Shopping
Referring Friends
As you can see, there're several other ways to earn more Bitcoin, and if you want to reach the cashout amount immediately, you'll need to complete these. If not you should reach the cashout amount by watching videos in 5 days or so.
5) Get Paid Via Bitcoin
The cashout amount for both sites is 1,000 bits. At the time of this guide that's roughly $6-$6.50 USD. As you can see the amount of Bitcoin you're earning isn't a ton, but these sites do pay, and once you get paid it's time to move on to the next step, which could lead to a more significant income.
6) Wait It Out
Once you get paid, you'll earn 1000 bits. As mentioned above, it's not going to be a huge initial payout. But the price of Bitcoin fluctuates, and the whole key to a more significant income is waiting for the price of Bitcoin to go up and then selling!
My initial 1,000-bit payment equaled to about $6.60 as of 11/21/17 it's now worth $9.12. Of course, that doesn't seem like a huge deal, but I've continued to receive payments via Bitcoin, and my total account has gone up a few hundred bucks!
---
Questions?
I hope you enjoyed this guide to earning free Bitcoin online. Please keep in mind that the sites on this list won't make you rich, but can be a decent income if Bitcoin continues to rise.
If you have any questions, feel free to leave comments on this post. I've been using this method for a few months now, and it's worked pretty well for me, so I'll try to answer any questions you might have.
If you don't think this is for you, make sure to check out these other links:
Do you know of any other ways to earn free passive Bitcoin? I'd love to hear your thoughts in the comments section below!