GiftLoop is a new app that's available on the Google Play Store. It's a make money app that has a lot of hype around it due to their advertising stating you can "make money while charging your phone" and other passive ways of earning.
I figured I'd write a GiftLoop app review to see if it's really worth all of the hype.
Make sure to check out all of the apps I use to make money!
Using apps to make extra money is great but don't expect apps to earn you much money. If you're interested in making a large online income, check out My #1 Recommendation to learn how I made over $13,000 online last month!
In this GiftLoop review, I'll cover how to earn, the rewards, some complaints, and if this app is a scam!
---
GiftLoop App Review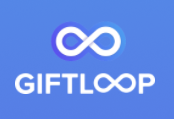 App: GiftLoop
Type: Rewards App
Verdict: Legitimate
In this GiftLoop app review, I marked them legitimate. With that being said, it's not an app I will be using to make money. The app does what they say it can. You can earn passive income while charging your phone by letting ads play but the income is tiny.
I do like that they have a few passive ways to earn, but I'm not a fan of the rewards or point system.
Overall, the app is a decent legitimate app, but there're much better ways to earn available.
---
How To Earn With GiftLoop
I'm going to do my best to give you an idea of how many points you can earn with each method. To put these amounts in perspective, the cheapest reward starts at 200,000 coins.
Charging Your Phone
So here's the way to earn that has the most hype around it. GiftLoop does pay you to charge your phone, but what really happens is they play ads on your phone while it's charging. Most ads last 30-60 seconds a piece, and you'll earn around five coins for every ad that you watch.
So if you charged your phone while you slept for 8 hours, you would earn around 2,500 coins. Again, the cashout amount is 200,000 coins, so it's going to take awhile to receive a reward.
Unlocking Your Phone
Once you install the GiftLoop app, ads will appear when you go to unlock your phone. You can swipe to interact with the ad or dismiss it and unlock your phone normally. I struggled to find exact information on how much you earn, but it seems you need to interact with the ad to earn.
Swipe and Earn
Swipe and earn shows a series of pictures/gifs you can view. Occasionally you'll earn 5-20 points by swiping. Some of the slides will also include an additional way to earn like watching a video, which can earn you an additional 10-50 coins. After you view several slides a video ad will play which you don't get paid for.
OfferWall
The offerwall lets you earn by watching videos, downloading apps, taking surveys, and completing offers. Most videos pay around 50 coins; apps pay from 250-10,000 coins, surveys pay 100-50,000 coins, and offers range from 100-100,000 coins.
If you want to reach the cash out amount quickly the bulk of your earnings will come from the OfferWall.
Usage Bonus
GiftLoop will pay you a weekly bonus of 2,500 coins if you open and use the app for seven days in a row!
Invite Friends
GiftLoop does have a referral program. You'll earn 1,000 coins when your friend signs up and 10,000 coins once they earn their first 10,000 coins. Your friend also receives a 1,000 coin bonus when signing up through you!
---
GiftLoop App Rewards
GiftLoop has several reward options such as gift cards to Amazon and other stores, free services like Netflix and Spotify, and even physical products like VR headsets.
Most rewards range from 200,000 – 2,000,000 coins. Luckily the most sought after reward, a $10 Amazon gift card, is one of the cheaper rewards for 200,000 coins.
For gift cards and free services, you'll receive an email confirmation and your reward within three business days. Physical products must be mailed and take longer.
---
GiftLoop App Complaints
Just Extra Income
Although GiftLoop offers a few passive ways to earn, you'll earn pennies when using this app. This is just an extra income app that can be used to make a small side income in your spare time each month.
If you're looking for an income over $5-$10 a month GiftLoop is not for you.
Confusing Points System
Why can't sites just use a point system where 1 point equals $.01. With GiftLoop it's hard to tell exactly what a point is worth because the rewards differ in amounts.
Just know that once you earn 200,000 coins, you'll reach the minimum cash out amount for the cheapest rewards which includes a $10 Amazon gift card.
---
Is The GiftLoop App A Scam?
The GiftLoop app is not a scam; it has some decent reviews inside the Google Play Store. With that being said, there's nothing special about this app, and since it's not available on all devices, I don't think it's an app I'll use or recommend.
They do have a lot of hype around them because they are advertising "make money while charging your phone," but really it's nothing special.
If you're set on joining GiftLoop, you can do so by visiting the Google Play Store, but there're much better apps to use to make money out there.
If you're not interested in joining GiftLoop, check out these helpful links:
How I Made Over $13,000 Online Last Month
Work At Home Companies Hiring Now
Do you think the GiftLoop app is a scam? Have experience with the app? I'd love to hear your thoughts on this review in the comments below!
Summary
Reviewer
Review Date
Reviewed Item
Author Rating