The FeaturePoints app has been one of my favorite ways to get paid to download apps on your phone. They've recently expanded to FeaturePoints.com that now allows more ways to earn on your phone and computer.
It's important to keep in mind that FeaturePoints is what I like to call an extra income site. Which means it won't make you rich, but it is a legitimate way to make some extra cash in your spare time.
Although FeaturePoints is legitimate and is my favorite app that pays you to download apps, it's not going to be a huge income. If you're looking to make a full-time income online, check out My #1 Recommendation to learn how I made over $13,000 online last month!
In this FeaturePoints.com review, I'll cover the ways to earn, how you can get paid, show you proof they pay, and some complaints I have with this site.
---
FeaturePoints.com Review
Site: FeaturePoints.com
Type: Rewards Site
Verdict: Legitimate
In this FeaturePoints.com review, I marked them legitimate. I've actually been using the FeaturePoints app for several years now and get paid by them each month (I'll show you proof they pay later.)
I know that FeaturePoints.com is 100% legitimate because I've been using them for a long time. Please keep in mind that this is just an extra income, it won't make you rich, so as long as you know that going in you should be pretty happy with the site.
With that being said, most cashout options start at just $1 so you can get paid very quickly!
---
How to Earn at FeaturePoints
Surveys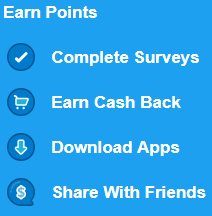 Surveys are one of the new ways you can earn at FeaturePoints. They are easy to take on your phone or a computer. They have profile surveys and surveys from other providers. Before starting each survey, you'll be told the estimated time it will take to complete and how much it pays. Most surveys pay $1-$5.
CashBack Shopping
Cashback shopping is another new way to earn. FeaturePoints will pay you 1%-20% cashback to several hundred popular online stores. Most cashback sites only work on a computer, but with FeaturePoints, you can earn cash back on your phone too!
Download Apps
Downloading apps was the main way to earn at Featurepoints before the update and is still a great way to make extra cash in your spare time. When you download the app (or visit Featurepoints.com on your phone), you'll see a long list of apps they will pay you to download.
Most of the apps just require you to download the app and open it, but some games require you to reach a certain level inside the app. These usually pay much more, and you get to have fun playing a game.
Once you meet the requirements, you'll get points added to your account.
Referring Friends
FeaturePoints does have a referral program, and it's one of the best when it comes to extra income sites. You'll earn 50% of your referral's earnings with unlimited earnings per referral and no cap on how many referrals you can have!
---
How Does FeaturePoints.com Pay?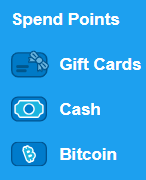 FeaturePoints has several payment options including Gift Cards, PayPal, and Bitcoin with some options starting at just $1. I've listed the payment options below with their minimum cash out amount.
The gift cards available include Amazon ($1), Apple App Store ($2), Google Play ($10), Starbucks ($5), Xbox ($10), Steam ($20), League Of Legends ($10), Nintendo eShop ($10), Best Buy ($10), Target ($25), Bath & Body ($10), Sephora ($10).
PayPal and Bitcoin payments both start at $1.
Once you request a cashout, FeaturePoints will review your account. You'll get paid within 24 hours. If it's a cash payment, it will show up in your account, if it's a gift card you will get an email.
---
FeaturePoints.com Payment Proof
FeaturePoints.com offers several ways to get paid, but I prefer PayPal. I usually earn enough to cash out a $50 PayPal gift card each month. I've been getting paid by the FeaturePoints app now for several years. I've included a screenshot of one of my latest payments via PayPal!

---
FeaturePoints.com Complaints
Just an Extra Income
FeaturePoints.com is what I call an "extra income" site. Meaning it can make you $20-$100 a month, depending on how much time you can spend using the site. In no way will this site make you rich or let you quit your day job.
If you're looking for a bigger online income, I recommend checking out how you can make a passive income blogging.
---
Is FeaturePoints.com a Scam?
FeaturePoints.com is not a scam. It's a legitimate extra income site that has been paying me for years! Please keep in mind that this site will not make you rich, but if you're looking for an easy way to earn some extra cash online and on your phone FeaturePoints is a good option.
If you'd like to learn more or to join, visit FeaturePoints.com or enter the code: 4YK9XY to earn 50 free points!
I hope you enjoyed this FeaturePoints review. If it doesn't seem like the best fit for you, make sure to check out these other helpful links:
How I Made Over $13,000 Online Last Month
Extra Income Sites I Use and Recommend
Work From Home Jobs Hiring Now
Do you think FeaturePoints is a scam or legitimate? I'd love to hear your thoughts on this review in the comments below!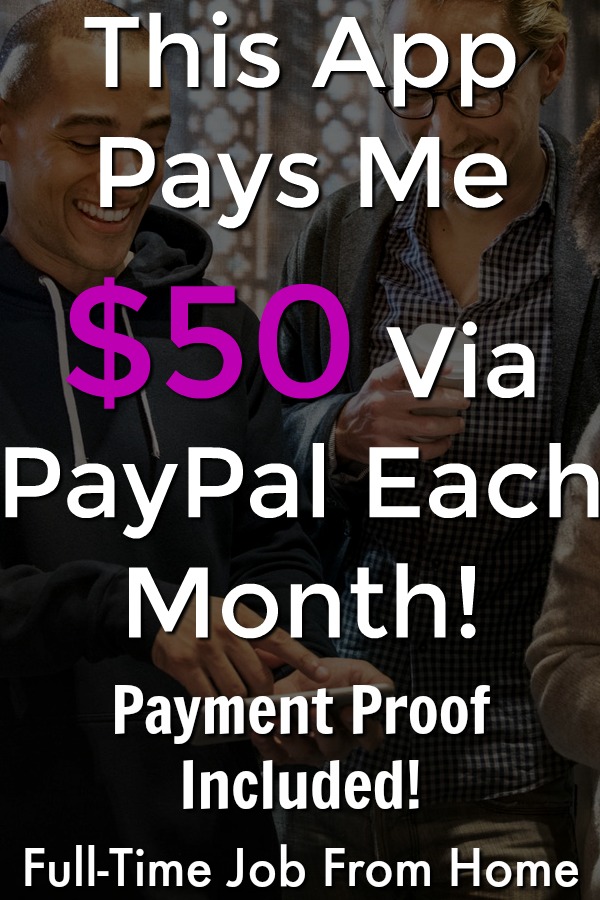 Summary
Reviewer
Review Date
Reviewed Item
Author Rating