Facebook is one of the biggest social media networks out there and you would be a fool  not to take advantage of everything Facebook can do for your business. I am not just talking about creating a business page and posting whenever you feel like it. I am talking about growing a huge fan base, connecting with your fans, and turning your fans into leads and customers.
One of the best ways I have found to do this is with FB Influence by Amy Porterfield. After working through this products training I knew I had to do a review because it was great training and people need to know about this product.
In this FB Influence Review we will look at exactly what you will learn in this training and how it can help your business grow!
---
What Is FB Influence?
Fb Influence is a training program that covers how to optimize your FB marketing. The course is spread out into 4 modules that teach the very basics of setting up your Facebook page, Optimizing your page, building your networks, what to post and when to post, increase engagement, turn fans into lead and sales, and how to set up a paid ad campaign.
---
Who Is Amy Porterfield?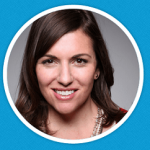 With online products most of the scams don't have names attached to them so it's always a good sign to see a reputable name on a product. FB Influence is created and taught by Amy Porterfield. Amy helps small business grow and build engagement on their social media platforms specializing in Facebook.
I had heard the name before, but had never used one of her products. After working through FB Influence I am extremely impressed with her work.
---
What You Get
When you purchase FB Influence you will receive all of the training plus some great bonuses. You can see everything you get listed below.
Training
Module 1: 7 Core Rules Of Facebook Marketing
In the first module you will lay the ground work for a successful Facebook Page. You will learn how to create your page and set up the basic design for great results. You will also take a deeper looking into the features inside the dashboard and helpful tools of Facebook Insights
Module 2: Building Your Fan Base
In the second module you will learn how to grow you Facebook Fan Base, use the open graph to find potential page likes and research your fans, techniques to gain more likes, use custom apps to wow your page visitors, and how to make your Facebook page mobile ready.
Module 3: Increase Engagement With Content
In the third module you will learn about what content and when to post to increase engagement, 7 strategies to increase engagement, and how to build your authority on Facebook.
Module 4: Turning Your FB Page Into A Lead Generating Machine
In the fourth module you will learn how to turn you Facebook Page into a lead generating machine. You will learn techniques on what to post to drive fans to your website or products, how to make sales using Facebook, and how to promote your business events on Facebook.
Bonuses
50 Strategic Posts To Increase Engagement
3 Ways To Attract New Fans Using Groups
50 Stunning Image Quotes To Increase Engagement
3 Step Lead Generating System
Members Work Shops
Facebook Group Support
---
FB Influence Review
Website: FBInfluence.com
Price: $97
Score: 90 Out Of 100
Verdict:
LEGIT!
I gave FB Influence a 90 out of 100 because I feel like it's a good product that will help you grow your Facebook Page and turn fans into potential leads and sales. I found that this product is the best Facebook Training courses that I have ever seen which is why I have claimed it to be Legit.
There is so much great information within the members area and the training really starts from laying the ground work to your page all the way through generating sales through your Facebook page. I highly recommend this product to someone who is looking to build a successful Facebook Page, connect with their customers, and generate leads and sales from Facebook.
---
What I Liked
Great Training
The training within FB Influence is fantastic. All training is available in video format with Amy talking over a slide show or her Facebook Page. The training will take you from step one of creating your FB page all the way to advanced techniques for generating leads and sales through Facebook.
The videos are high quality and easy to follow, although some do get a bit long. But the amount of great information in the videos justify the longer videos.
Mindset of Engagement
The #1 thing I really liked about this training program is the mindset of increasing Engagement. I have found a lot of other programs really focus on building up the likes on your page. If you have any experience with Social Media Marketing you know that the number of followers or likes doesn't mean anything unless people are engaging in your content.
From the beginning of the FB Influence training Engagement on your content is the #1 focus, because engagement will naturally lead to more FB page likes and more people seeing your posts. This mindset alone makes the FB Influence system worth the money.
Facebook Support Group
Another great thing about FB Influence is that you have the opportunity to join their private Facebook Group. The group is extremely active and is a great place to get feedback on your page and FB marketing efforts.
I was worried this was just going to be a place where people said here is my page please like it, but that is not the case at all. It is actually full of great content and great people who are there to help you.
---
What I Didn't Like
Long Videos
One thing that I didn't like is some of the videos get pretty lengthy. Now the videos have great content in them so there is a reason for it, but I wish there was a way to speed up the videos to get through them a little bit quicker. This is not really a disadvantage to the product, but I don't have a lot of extra time so working through all the training took a while.
Old Facebook Layout
One disadvantage of the 2.0 version of this product is Facebook has changed it's design of pages since this training was created. This is not a huge deal because most of the features are exactly the same, just where you go to access the features may be different. If you are familiar with FB at all it's pretty easy to figure out the visual changes.
UPDATE: This product is produced by Inspired Marketing and they have recently done an overhaul of their products that updates the training to the new designs of the platforms. It's my guess that FB Influence will follow this trend shortly and will have the new look of Facebook within the Training.
---
Final Verdict
I highly recommend you purchasing FB Influence if you have a business or product and want to drive traffic, leads, and sales from Facebook to your business. This is the best Facebook Training Program I have seen which is not surprising because all of Inspired Marketing products seem to be top-notch.
If you currently have a Facebook Page that is not getting the results you're looking for, which is what my situation was. I highly recommend you try this product implement the techniques taught and see how well this product can help you!
---
What To Do Now?
Thank you for reading my FB Influence Review. If you would like to learn more or purchase this product you can do so through the link below. I guarantee if you implement the training you will be happy with the results you get.
Now since you have a product or business you want to promote through Facebook most likely you already have or need a website. If you would like to learn about the #1 product I recommend for building a website and driving tons of traffic to that site visit Wealthy Affiliate.
Thanks again for reading my FB Influence Review! I think this is a great product and would love to hear what you think about it in the comments section below.
Summary
Reviewer
Review Date
Reviewed Item
Author Rating