10
ExtremeRebate Review: Legitimate Way To Earn Free Amazon Products!
Today I'd like to cover a site called ExtremeRebate that gives you coupon codes and rebates for free and discounted Amazon products. ExtremeRebate seems to be available on Amazon in the US, UK, CA, DE, FR.
In exchange for the discounted/free voucher, you'll need to leave an honest, detailed review of the product on Amazon!
Compared to most of the rebate sites that I've reviewed, ExtremeRebate seems to have the most diversity when it comes to available products. It also seems to have more vouchers for completely free products than any other site.
Of course getting free and discounted products is great, but it's not going to make you any money. If you're interested in how you can make a full-time income online, check out My #1 Recommendation, it's how I made over $13,000 online last month!
In this ExtremeRebate Review, I'll cover how it works, how to unlock more products, the referral program, and see if ExtremeRebate is a Scam!
---
ExtremeRebate Review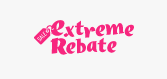 Site: ExtremeRebate
Type: Discounted/Free Amazon Products
Verdict: Legitimate
In this ExtremeRebate Review, I marked them legitimate. Their website does exactly what it advertises, gives you rebate/vouchers for free and discounted Amazon products. Compared to the other similar sites I've reviewed, they seem to have the most products available and more completely free products than any other site.
If you're looking for an easy way to get discounted products, ExtremeRebate is an excellent option to join for free!
Last Month I Made

$13,841 Online
I Bet You're Tired Of Making Pennies Online. No More BS. If You're Serious About Making A Full-Time Income Online You Need To See The TRUTH. Stop Wasting Your Time With The Next Big Thing When There's Already A Proven Method That Works!
---
How Does ExtremeRebate Work?
1) Sign Up For Free
The first step is to sign up for a completely free ExtremeRebate account. You can do so by visiting ExtremeRebate.com and entering your email and creating a password. Once you confirm your email, you're ready to start getting deals!
2) Voucher Or Rebate?
Before we go any further, there're two types of discounts available at ExtremeRebate, vouchers and rebates. The process differs for each, so I'll cover them both separately below:
Rebate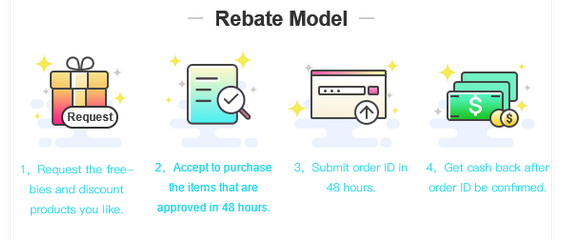 Once you find a product you'd like to purchase, request the rebate code. The seller will approve the request within 48 hours.
Once the seller accepts the request, you need to purchase the item on Amazon.
Once you make the purchase, you need to submit the order ID on the ExtremeRebate website.
Once they confirm your order ID, they'll send your rebate amount to your PayPal account! Then you can leave a review to complete the process.
Voucher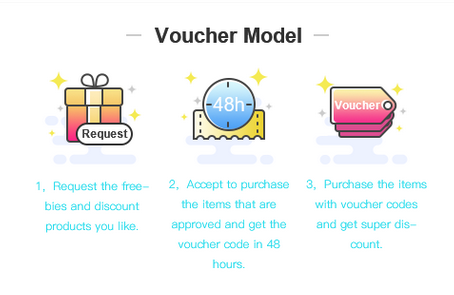 Similar to the Rebate Model, you'll need to request the rebate code from the seller. They will approve the voucher within 48 hours.
Once approved, you'll receive a voucher that you can enter on Amazon when checking out. This voucher code will bring the price down to free (or the listed rebate amount.)
Complete the checkout and wait until you receive the product.
3) Leave Review On Amazon!
The last step is to leave a review on Amazon. These sellers aren't just looking for BS reviews. They want detailed, honest reviews that will help them raise their rank in Amazon search. Take some time to receive the product, use it, and then leave a detailed review on Amazon.
---
What Products Are Available At ExtremeRebate
There're several different categories of products available at ExtremeRebate. Here are some screenshots of the available categories.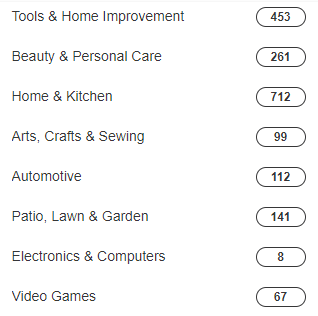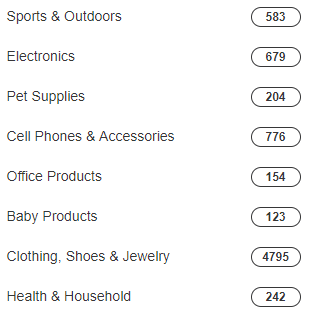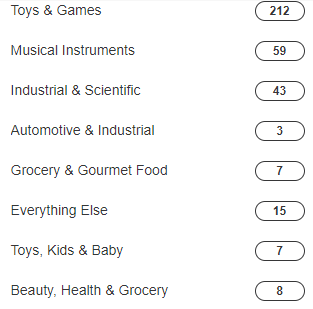 Most of the products range from a starting price of $10-$50, and after most rebates, it takes the price from free-$5.
To see all of the products available, it's best to visit ExtremeRebate.com. You can view the available products before joining!
---
ExtremeRebate Levels
ExtremeRebate does have levels that can help you raise your Quota (how many products you can purchase at one time.)
The different levels of memberships include Starter, Intermediate, Enhanced, Advanced, and Ultimate. You raise your level by leaving detailed and high-quality reviews.
For every five reviews you leave, your Quota will raise based on your membership level. That's why it's important to leave great reviews and not just half ass it!
---
ExtremeRebate Refer A Friend
ExtremeRebate does have a refer a friend program, but it's different than other programs that I've seen. Once your friend completes one rebate and leaves a review on Amazon, you'll have your quota raised by ten items.
That means you can have more products out at the same time, which leads to more saving for you!
---
Is ExtremeRebate A Scam?
ExtremeRebate is not a scam; it is a legitimate way to get discounted and Free products on Amazon. The key here is to leave detailed reviews. Sellers are more likely to approve your rebates, and you'll raise your quota. If you don't take the time to leave great reviews, this site won't be for you.
If you're interested in learning more or to sign up for free, visit ExtremeRebate.com.
If saving money isn't for you, check out these helpful links:
How I Made Over $13,000 Online Last Month
Do you think ExtremeRebate is a scam? Have experience with this site? I'd love to hear your thoughts in the comments below!
Summary
Reviewer
Review Date
Reviewed Item
Author Rating