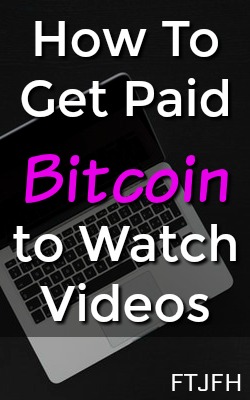 Earn.GG is a new rewards site that pays you to watch videos. There's a lot of hype about the site because they pay out via Bitcoin.
Today I'd like to write a review of Earn.GG and see if it's a legitimate way to make money or another scam. If you're interested in getting paid Bitcoin, check out these 5 legitimate sites that actually pay.
Please keep in mind that Earn.GG and any other site that pays you to watch videos is going to be a tiny income. Most videos pay under a cent! If you're looking to make a large online income, check out My #1 Recommendation, it's how I made over $13,000 online last month!
In this review, I'll cover how to earn, the rewards available, and if Earn.GG is worth using or a complete scam.
---
Earn.GG Review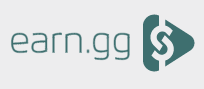 Site: Earn.GG
Type: Watch Videos
Verdict: Legit Not Recommend
In this Earn.GG review I marked them legitimate, but it's not a site I'm going use or recommend. They don't offer anything special really, you're just getting paid to watch videos, and they happen to pay via Bitcoin. There're much more established sites that do both that I do recommend.
Earn.GG is new, and although they are legitimate, I recommend working with a more established company.
If you decide to join Earn.GG you'll be joining a legitimate site, but it's not the best or most established option out there.
---
How To Earn At Earn.GG
Watching Videos
The main way to earn at Earn.GG is by watching videos. They have a few different playlists hosted by different companies, Stak.TV, Engageme.TV, and Video Loyalty.
When you click on one of the sites a new tab will open. Videos will begin to play with ads in between them. You'll earn for watching the ads and not the videos.
It looks like you'll be earning pennies for watching videos. So this won't be a big income by any means.
Roll & Coin Flip
Once you earn points by watching videos, you can put them to chance to try to earn more with Roll and Coin Flip. Based on your bet and choice you can earn around 5x your bet if you win, but keep in mind if you lose you'll lose the points you bet.
Refer Friends
Earn.GG does have a referral program that you can use to let your friends earn for you. You'll earn 5% of your referrals earnings for life.
Steam
If you use Steam, you can connect your account to unlock other ways to earn like joining their steam group, liking on social media, surveys, and some offers. Your account will need to be more than two months old and you need to have 10 hours of gameplay on a game you purchased over $10.
If you can meet the requirements, you'll unlock the new ways to earn, but you could use any legitimate reward site and already be able to earn those ways.
---
Earn.GG Rewards
Earn.GG has a few reward options. Earn.GG pays via Bitcoin, Gitcoin, PayPal, gift cards to several stores. Each reward starts at a different point value, so I've listed them below:
Bitcoin: 200,000 points
GitCoin: 10,000 points
PayPal: 55,000 points – 25,000 fee
Gift Cards: 100,000 points
It looks like the payouts are instant, but it's odd that there so much difference in the number of points needed to cash out via each option.
---
Earn.GG Complaints
Confusing Point System
I hate when reward sites have confusing point systems. Why can't one point not be worth $.01 or something easy! It looks like 100,000 points works out to just over $1. So why not just make 100 or 1,000 points equal $1?
PayPal Fee
I'm not a huge fan of the point system or the rewards. All the rewards have different points needed to cash out, and while looking at PayPal, it says there's a 25,000 point fee taken out when you cash out via PayPal. Which is a huge amount when the cashout amount is 55,000, the fee is almost half the cashout amount!
If you're looking to get paid via PayPal, this is not the site for you. Here're some extra income sites that pay fast via PayPal.
Only 5% Referral Earnings?
One of my favorite ways to earn is by referring friends, and if you use extra income sites you probably refer friends too! At Earn.GG you'll only earn 5% of your referrals earnings which is very low compared to other extra income sites.
Earnably, InstaGC, and GiftHulk all pay you to watch videos and pay via Bitcoin. They'll pay you 10% of your referrals earnings, a bonus when someone signs up and has referral competitions that can earn you more!
---
Is Earn.GG A Scam?
It seems that Earn.GG is legitimate, but it's a pretty new site that doesn't offer anything special. You can get paid to watch videos on most reward sites, and there're much more established reward sites that pay via Bitcoin.
If you do decide to join Earn.GG, it should be a safe site to use, but my recommendation is to use more established sites.
Make sure to check out the Extra Income Sites I Use To Make Money.
Again, I don't recommend Earn.GG and if you're looking to get paid to watch videos you're going to earn pennies for each video. If you're serious about making a large online income, check out My #1 Recommendation, it's how I made over $13,000 online last month!
If you didn't find what you were looking for here, make sure to check out these helpful links:
Work From Home Jobs Hiring Now
Extra Income Sites That Pay Me Each Month
How I Made Over $13,000 Online Last Month
Thank you for taking the time to read my Earn.GG review, do you think it's a scam or legitimate? I'd love to hear your thoughts in the comments below!
Summary
Reviewer
Review Date
Reviewed Item
Author Rating