Did you know you can get paid to test products and even get items from Amazon for free in exchange for leaving a detailed review? Today I'll review a new site calls DealsBank. DealsBank is a site that connects new Amazon sellers with buyers. New Amazon Sellers are looking for reviews of their products so they can improve their search rankings and hopefully receive more orders.
This is great news for us because we can get discounted and even free products on Amazon just for using the product and leaving a review.
In this DealsBank review, I'll cover the process of how it all works and show you proof it's not a scam because I've actually used the site and was reimbursed for my purchase!
You really won't be making any money with this site, so make sure to check out the ways you can earn money online if you're interested in that.
Let's get started with this DealsBank Review.
---
DealsBank Review
Site: DealsBank
Type: Free/Discounted Products
Verdict: Legitimate
In this DealsBank Review, I marked them legitimate, and I'll show you proof that they pay later in this review. Let me first say that you do have to purchase the product up front and then you're reimbursed, so there's a waiting period of about 5-10 days depending on how quickly you review the product.
If you're tight on cash, this might not be a site for you but in my opinion, the turn around time on getting paid is pretty good for a site like this.
DealsBank is completely legitimate, but the product section is a bit limited. I'll cover the types of products they have shortly, but it's free to join so feel free to visit DealsBank.com and check out what's available for yourself.
Overall, if you're looking for a way to get discounted Amazon products, DealsBank is a good option, you just might have to wait until a product you're interested in comes available for a rebate.
---
How Does DealsBank Work?

1) Find Your Favorite Products
DealsBank usually has 20-30 products available for a rebate at one time, and most items fall into the categories of Apparel, Health & Beauty, and Sports & Outdoors. At least since I've been using the site, all of the reimbursements are for the total purchase price of the product, making them free. You can see a screenshot below of some of the available products at the time of this review. But you can visit DealsBank.com and see the products available now before you join.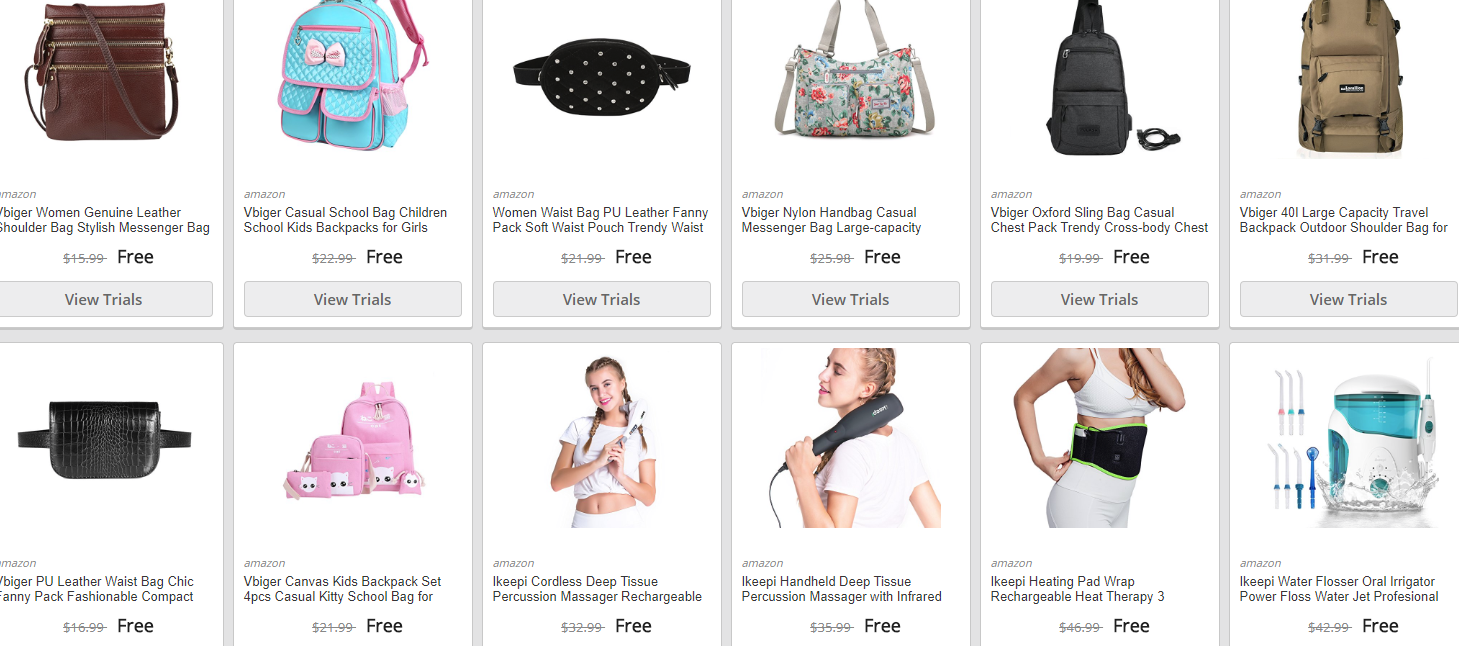 2) Apply For A Rebate
Once you find a product that you're interested in you can click on View Trials. There you can see the details about the product and what's required to receive your rebate. On the page, there's a large green button that you can press to apply. As long as you put in your Amazon review URL when you joined (which you're prompted to do) you should get approved for the rebate immediately.
If all goes well you'll see a pop up like the one below: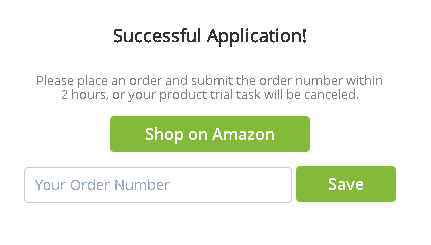 3) Purchase On Amazon
Once you apply and are approved, you can click the green button that says "Shop on Amazon" to be taken directly to the products page on Amazon. From there you'll need to purchase the item. The checkout process is the same as any other order on Amazon. Just complete the transaction and when you're done, make sure to copy the Amazon order number and paste it on the Dealsbank website.
Once you apply for a rebate, you have two hours to make the purchase and add the order number so you might as well do it right away.
4) Submit Your Amazon Review
Once you order the product, you have 10 days to submit your review. It seems that all of the items are Prime so you should be able to get two-day free shipping if you're a prime member.
Make sure to receive the product and use it before you submit your review. They are looking for honest and helpful reviews so don't half-ass it. Take some time to tell what you did and didn't like about the product.
Once you leave your review, you'll need to copy the review URL (they have instructions on where to find this) and paste it on the Dealsbank site. Once you do that, they will approve your review within 2 business days!
If all goes well, you'll be eligible for your rebate.
5) Get Paid!
Once your review is approved, you can cash out via PayPal, AliPay, and Amazon gift card. Their FAQs say you'll get paid within 3 business days. I got paid within a day via PayPal.
---
How Does DealsBank Pay?
DealsBank has a few ways you can get paid your reimbursement for products you successful purchase and review. They pay via PayPal, Alipay, and Amazon Gift Card.  Once you submit your review link, DealBank should approve it within 24 hours. Funds will be available in your account, and you can cash out via any method above and get paid within 1-3 business days.
Note: I chose to get paid via PayPal and received a fee, so I didn't get paid the full amount. I'm assuming that Alipay is the same but Amazon gift card should not have a fee taken out!
---
Proof DealsBank Pays
Below is a screenshot of the payment I received for the controller I ordered and reviewed. Note that there is a fee if you choose to get paid via PayPal. I believe that it's the same with AliPay but Amazon gift card should not have a fee.

---
DealsBank Complaints
Limited Products
At this time DealsBank is pretty limited to what items they have. It is a newer site, so hopefully that changes, but the only categories they have are Apparel, Health & Beauty, and Sports & Outdoors. It seems that they usually have 20-30 different items available at one time, but most of the products are similar so you won't always find something you're interested in.
Luckily this site is free to join, so you can join now and just get on their mailing list to get an email when new products come available that you might be interested in.
PayPal Fee
I chose to get paid via PayPal for my reimbursement and was surprised to see that a fee was taken out of the payment. I did get paid, and luckily they have different payment options. I'm pretty sure if you choose Amazon gift card no fee will be taken out, so I recommend getting paid that way.
---
Is DealsBank A Scam?
DealsBank is not a scam, I've completed a transaction and was paid my rebate. I got a PS4 Controller for completely free (well minus the PayPal fee!) The key here is the available products are limited so you might have to wait a bit before something comes up that you're interested in.
The site is completely legitimate so if you'd like to learn more or to join, visit DealsBank.com to get signed up for free. As I mentioned, you can see all the available products before joining.
If getting free Amazon products isn't for you, make sure to check out these other ways to make money online:
Do you think DealsBank is legitimate or a scam? I'd love to hear your thoughts on this review in the comments section below!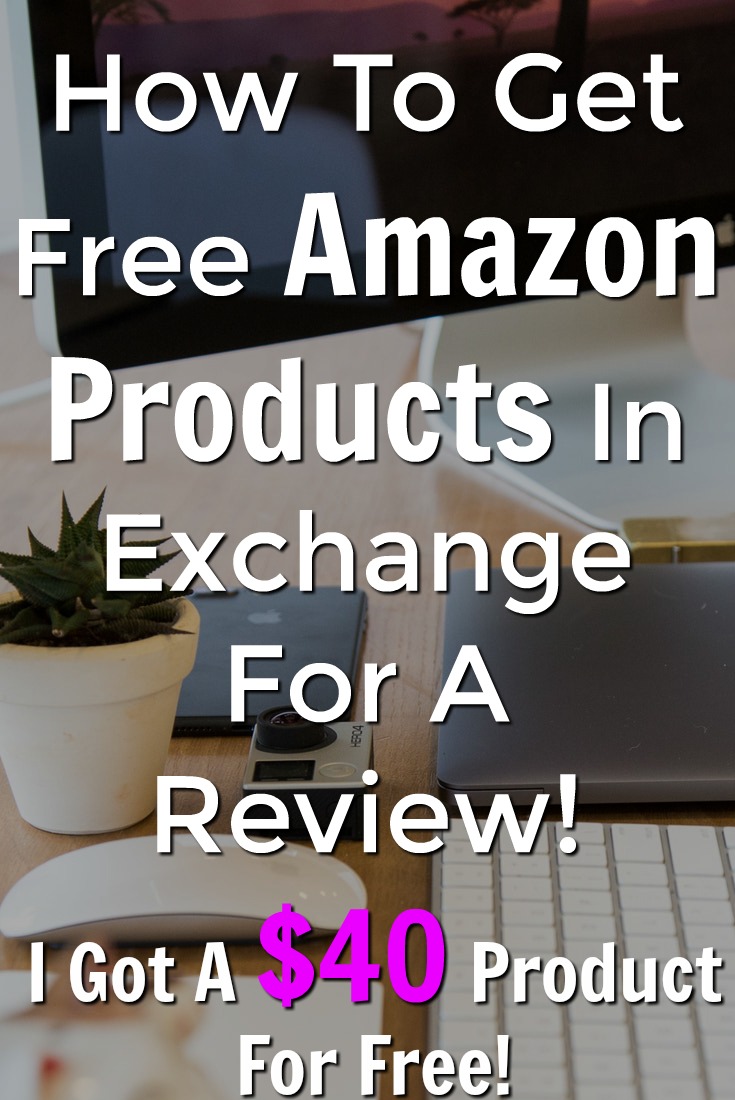 Summary
Reviewer
Review Date
Reviewed Item
Author Rating