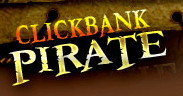 Welcome to my CB Pirate review. You are probably wondering if ClickBank Pirate is a scam and it is. CB Pirate is one of the worst make money online systems I have ever reviewed.
CB Pirate teaches an extremely outdated way of building a website, wants you to buy up sells, and pushes other terrible products on you within the members area.
I don't recommend buying this product and you will find out exactly why in this CB Pirate Review
---
What is CB Pirate?
CB Pirate is a site that tells you they are going to teach you how to make money online, but really all they do is teach you how to promote their product. The only training within CB Pirate is on how to build a one page sales page where you promote CB Pirate. Unfortunately you will not get traffic to this site because a website with just a sales page does not get ranked well within Google.
So basically it teaches you how to ineffectively promote CB Pirate.
---
CB Pirate Review
Website: CBPirate.com
Price: $67 + Up Sells
Score; 5 out of 100
Verdict: Scam
I gave this product a 5 out of 100 for several reasons. First off the techniques taught within the training no longer work. Google wants to see websites that are consistently updated and have tons of great content on them. With the CB Pirate training you will be taught how to build a one page website that is a sales page. 2nd off CB Pirate is not happy with scamming you out of just $67. There are tons of up sells before you get to access the product and within the members area tons of other crappy products are promoted. 3rd I just don't like the idea of a company that makes you pay for training on promoting their product. Basically all CB Pirate is doing is selling you a few bad lessons on how to promote their product.
---
CB Pirate Concerns
Landing Page:
Just like any other scam's landing/sales page, CB Pirate makes a lot of promises that they can't keep. The one thing that really made me mad was no where does it say how they are going to teach you to make money online. All they say is they are going to teach you. So before buying you have no idea how you will be making money. Of course once you buy you will find out that all you will be doing is promoting their product. That is if you can find the training, it took me a few minutes because of the theme and weird names for all the categories!
Up Sells:
I HATE UP SELLS! One thing that most scams have in common is that before letting you see the members area they are going to give you another sales pitch on an up sell that promises to make you $10,000 in your first week instead of $5,000. But CB Pirate takes this one step further and offers you the exact same up sell multiple times at a lower price!
You can see the price of the up sell started at $297 and by the end of the saying no to up sells train I got the price all the way down to $67. If you have already bought this product hopefully you did not fall for the up sell and I am really sorry if you did pay $297 for it!
Training:
The training within CB Pirate is very outdated and no longer will get good results. Within the training you will be taught to build a one page website with a sales page on it. I have already covered it, but this no longer works. Google and other search engines want to see websites with tons of great content.
That's basically all that is included in the CB Pirate Training they do have sections on other ways to drive traffic to your sales page like social media, email, banner ads, and pay-per-click, but instead of having training on these subjects all they do is refer you to buy another product that will teach you how to use that technique to drive traffic. So you have to spend more money on crappy products!
Members Area In General:
One thing that I hated about CB Pirate was the general theme and layout of the members area. The theme of the website obviously has to do with pirates, but the names of all the categories are not normal they have changed them to go along with the theme. Personally that is just annoying to me because I basically have to click on it to figure out what the heck it means. Also instead of having everything easily laid out they have it on a treasure map. I know cheesy and difficult to understand.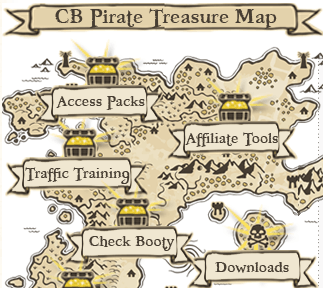 Along with the theme and layout within the members area there are tons of banner ads promoting other products. This is really annoying to me because I just paid for your product why am I being shown ads to other products within your members area. Basically they just want more of your money!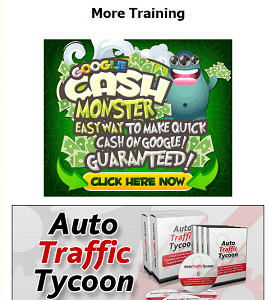 General Concept:
One of the things that really bothers me with the CB Pirate system is that the whole system is set up for you to promote their product. There is no teaching about how to promote other products and really make money with your website. They basically give you tools to promote CB Pirate and nothing else. With that being said even the things they teach you about promoting CB Pirate won't work well!
Also with companies like this it's hard to make any money because everyone is trying to promote CB Pirate which means the internet is flooded with CB Pirate reviews that you will have to beat out to get traffic! If you're reading this my review beat out those crappy reviews from CB Pirate members, to see the training I used to get ranked higher than them visit my Wealthy Affiliate Review.
---
Final Verdict
By now you have probably figured out that I do not recommend buying CB Pirate. I have found that it's a terrible company that just wants you to buy their product, buy the up sells, and then promote their product. Although you do get commission on sales it's really a crappy deal because they don't even teach you how to promote their product effectively.
Stay away from this product and I guarantee you will be happy you did!
---
What To Do Now?
If you don't believe me and want to give it a try visit Click Bank Pirate. For you smart ones I do have a product that I highly recommend that will teach you how to build a website around your hobby. You can promote products that actually interest you and make an online income. To See how to do this visit Turn My Hobby Into An Online Business.
If you would like to learn more about some other scam free jobs I like online visit, Scam Free Jobs.
Hopefully you enjoyed my CB Pirate Review and let me help you find legitimate online work by visiting the links above. If you have dealt with this company I'd love to hear about it in the comments section below!
Summary
Reviewer
Review Date
Reviewed Item
Author Rating