What the heck is Big Crumbs? The name really doesn't give you any idea of what it is, but basically Big Crumbs gives you cash back for shopping online like you normally would!
Big Crumbs is one of the best cash back shopping sites online! Along with Ebates, Big Crumbs is a leading cash back website.
In this Big Crumbs Review I will share with you exactly how Big Crumbs works, how you can make money with Big Crumbs, and what I really like and dislike about Big Crumbs!
Updated 4/10/2015: This site is no longer available.. To get paid to shop visit Ebates or see all the sites that will pay you to shop. 
---
How Does Big Crumbs Work?
How Can They Pay Me?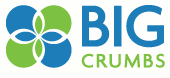 One of the most asked questions about companies like Big Crumbs is how can they pay me? They have to be losing money right? Well that is not the case. They are using Affiliate Marketing. affiliate marketing works like this. Companies want their products promoted. When companies like Big Crumbs send you to stores such as Amazon they are promoting Amazons products. Since Big Crumbs is referring you to their products Amazon will pay Big Crumbs a commission on the sale. Let's just say 3% for the sake of this example. Big Crumbs then tells us that they will pay you 1.5% for all your earnings. Here is a breakdown of the earnings.
Amazon pays Big Crumbs 3% = Big Crumbs pays you 1.5% = Big Crumbs Profits 1.5%
Purchase Process
When you would like to buy a product online, first visit Big Crumbs. Find the website you would like to shop and click shop now. A new window will appear and you continue your shopping normally. After you make a purchase you will be credited your commission within 48 hours of purchase. It really is that simple!
How Do I Get Paid?
Big Crumbs only pays by PayPal, but honestly that is the best way to get paid so I have no problem with it. They pay every month at the end of the month. They do hold earnings for one month, for example January earnings will be paid in March. The minimum cash out amount is $1.00 so reaching the earnings amount each month is pretty easy!
---
Big Crumbs Review
Website: Bigcrumbs.com (No Longer Available)
Price: FREE
Score: 94 out of 100
Verdict: LEGIT
I gave Big Crumbs a 94 out of 100 because this is a great website! They pay you for shopping online! I have been with this company for a year or so now and have been paid multiple times with zero problems.
I also recommend Ebates, but either is a great option. The only downfall of Big Crumbs is they don't pay you for shopping at Amazon.
---
Stores & Commission Rates
One of the best things about Big Crumbs is the amount of stores it will pay you for shopping at and the commission rates are extremely fair! Basically 95% of the stores that you plan on shopping at online will be a store that Big Crumbs pays commissions at. The only thing that kind of stinks is that Amazon is not paid. Other than Amazon all major retail stores are included. If Amazon is a must have check out Ebates.
---
Deals & Coupons
 One cool thing that Big Crumbs does and prides its self on is finding deals. It actually does show you different deals that stores are having. They also show all active coupon codes for all stores they pay commissions on.
---
Refer
The biggest advantage of Big Crumbs is the referral program. If you want to maximize earnings your going to want to invite your friends because the earnings are endless.
Big Crumbs referral program is based on a commission rate just like when you're making purchases. The referral rate will be less than if you were buying the product, but not having to spend any money on the purchases is what makes it awesome!
Once you refer someone to Big Crumbs they are your referral for life and you receive a commission on all of their earnings!
---
Final Verdict
I really do recommend Big Crumbs for anyone who shops online. Big Crumbs will help you earn cash back on all your online purchases and you can even earn a little extra by referring your friends. If you want to start earning cash back for all of your online purchases with Big Crumbs click here.
Thank you for reading this Big Crumbs Review. There is no reason for you to not get cash back on all of your online purchases so I highly recommend you joining. I hope you enjoyed reading this review. If you have had experiences with this company I'd love to hear about it in the comments section below and don't forget to share with your friends!
Summary
Reviewer
Review Date
Reviewed Item
Author Rating