BELAY is a virtual company, connecting clients with virtual assistants, bookkeepers, content writers, and webmasters. They are 100% remote, which means greater work-life balance for their contractors.
In this review, I will research and review BELAY's Virtual Assistant job offering.
If you're interested in learning how to work at home full-time as a VA, make sure to check out our review of 30 Days or Less To VA Success. You can also grab a freebie ebook of 150 services you can sell as a VA!
Working at home as a VA can be a great way to make money, but I prefer a much more passive way to make a full-time income online, check out My #1 Recommendation, it's how I made over $13,000 online last month!
Keep reading to learn more about working for BELAY and how to apply for the virtual assistant position.
---
BELAY Requirements
Bachelor's Degree is preferred
Experience working remotely with others
A minimum of 5 years experience as an Executive Assistant, project manager, or another administrative support role
Home office with a quiet, distraction-free workspace
Mac or PC with a minimum 1.0 GHz dual-core processor, a webcam, and the most recent version of MS Office, including Word, Excel, Outlook, and PowerPoint
High-Speed internet access
Smartphone with email capabilities
---
Key Characteristics of a BELAY Virtual Assistant
BELAY is a service provider, so if you want to work for BELAY, you'll need to be service oriented. Here are some other characteristics that BELAY looks for in their Virtual Assistant contractors:
Trustworthy with sensitive client information
Responsible and able to complete tasks promptly
Understand, or ability to learn about, cloud-based technologies
Proficient in modern technology and software
Self-motivated and able to work alone
Able to convey professional confidence and composure under stress
Eager to learn new things
---
BELAY's Virtual Assistant Job Description
BELAY is taking applications for virtual assistant contractors. Here are the types of tasks you will be asked to do as a BELAY Virtual Assistant.
Schedule meetings and other calendar management functions, such as scheduling conferences and travel, as well as making changes
Email organization and management, including responding on your client's behalf, flagging important emails, or even creating an email management system for your client
Social media management which may include scheduling using applications such as HootSuite, Buffer, Blogger, and WordPress; familiarity with Facebook, Twitter, LinkedIn, and YouTube
Create workflow processes
Research technologies and make recommendations to your client based on their needs
CRM administration, such as making updates or entering data
Event planning and project management
---
BELAY Application Process
To apply to be a Virtual Assistant for BELAY, click here and then click Apply Now. You can immediately select to Apply with LinkedIn or complete the requested information.
You'll start by giving basic personal info such as name, address, email, and phone. You can then attach a copy of your resume, or paste it into a blank field. Next is a cover letter.
After that, they ask a series of questions. Some of these questions are like a quiz:
Highest level of education
Are you 18 or older?
LinkedIn and Twitter profiles
Your website, blog, or digital portfolio
What languages do you speak fluently?
Desired salary
Have you ever been convicted of a felony? If you answer yes to this, they have a field where you can describe the circumstance around the conviction.
Do you currently live in the US?
If you were referred by a BELAY VA or Corporate Team member, provide their name
What type of computer do you own?
What is the ideal number of hours you would like to work?
Have you ever worked as a 1099 contractor?
As a 1099 contractor, I must pay my own taxes. (This is a true/false question, and the answer is True)
Why do you want to work as a BELAY Virtual Assistant?
Are you OK starting with fewer hours than you want, but able to grow to 20 or more hours per week?
Do you have Monday through Friday daytime availability from 8 am to 5 pm? You won't be working full-time, but you'll need to have "on call" availability in order to have open communication with your clients.
Number years experience as an Executive Assistant, Project Manager, or in some other role directly supporting executives
Do you own a smartphone with email and push notification capabilities?
Which word is spelled correctly?
Which sentence has the correct usage of the words you're and your?
Which is correct: effect or affect?
Which sentence has the correct use of grammar?
Which sentence is correctly punctuated?
When creating an itinerary for an Executive, which piece of information is not necessary?
Describe your most recent inbox management experience or any training you've had in this area.
What do you feel is the best way to address an issue with your client or colleague?
If you are asked to complete an assignment using a program you haven't used before, how will you respond to your client?
In 25 words or less, what makes you unique?
Select all email platforms you are comfortable with or use regularly.
Select all social media platforms you are proficient in or use on a regular basis for business.
Select all accounting or expense reporting programs with which you are familiar.
Select all applications you are proficient in for creating documents, spreadsheets, and presentations.
Select all web conferencing applications you are proficient in using.
Select all task management programs you have experience using.
Are you familiar with any Church applications?
Select all CRM applications you are proficient in using.
Do you have Microsoft Office currently installed on your computer?
The application seems long, but this information will help BELAY match your skills with the needs of a client. Most client's looking for VAs aren't looking for all of the skills listed, so don't get discouraged if you don't have experience in everything listed here, these are just most of the possibilities a potential client may be looking for.
---
How Much Does BELAY Pay?
As a BELAY Virtual Assistant, you will start between $15 and $18 per hour. Your rate is based on your skills and experience.
BELAY hires their Virtual Assistants as freelance contractors. This is a 1099 position which means income taxes are not withheld, and you will be responsible for paying them.
---
When Does BELAY Pay?
According to a Glassdoor review, BELAY pays once monthly.
---
BELAY Schedule
All jobs start at 5 hours per week, but you need to be able to handle up to 20 or more hours per week. Even though these are part-time hours, you need to be "on call" and available from 8 am to 5 pm. Your actual job flexibility will be determined by your client or clients. Most people who left reviews said that the flexible schedule was nice.
---
BELAY Feedback
I found several reviews on Glassdoor. I want to highlight just a few comments.
A current BELAY contractor said that it can take some time to get matched with a client. This is because the company tries to find the best fit for client and contractor. More than one person commented that they had good working relationships with their clients because of the care BELAY took in matching them.
Several past and current contractors commented that the pay is low for the workload. But one reviewer said that having BELAY find and maintain the clients is worth the lower pay.
---
Is Working at BELAY a Scam?
Based on my research, virtual assisting for BELAY is NOT a scam! If you want a part-time gig that is flexible and allows you to use your customer service and techie skills, virtual assisting for BELAY could be a good fit for you.
If you're interested in learning how to work at home full-time as a VA,  make sure to check out our review of 30 Days or Less To VA Success. You can also grab a freebie ebook of 150 services you can sell as a VA!
If you don't think you can qualify for the VA job at BELAY. Make sure to check out these other VA Jobs Hiring Now!
If being a Virtual Assistant doesn't interest you, check out these helpful links for some other work at home ideas:
How I Made Over $13,000 Online Last Month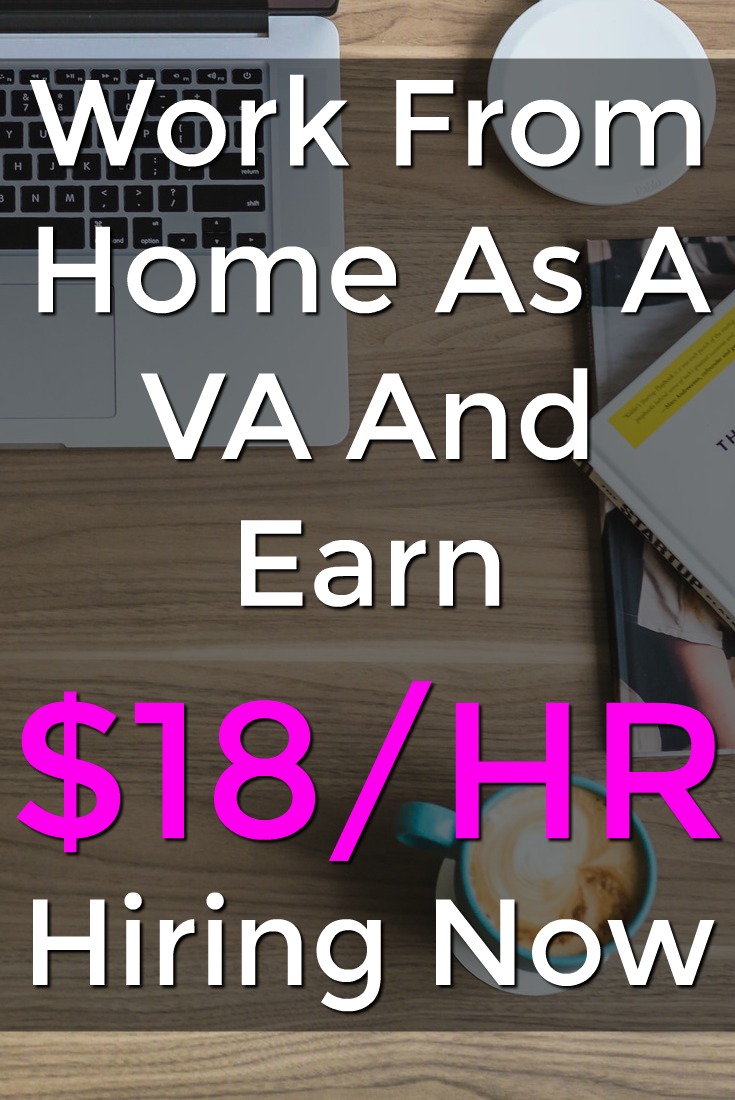 Summary
Reviewer
Review Date
Reviewed Item
Author Rating