AmazonFlex is a delivery service for Amazon where you get to be the boss and set your own schedule. This is not available everywhere at this time, so if you're location isn't listed below, make sure to check out these other delivery jobs.
Making an income delivering packages for Amazon is awesome, but making a full-time passive online income is even better. If you're interested in making a large online income, check out My #1 Recommendation, it's how I made over $13,000 online last month!
In this review, I will tell you about the requirements, application process, how much they pay, what it's like working for them, and the feedback on Amazon Flex.
---
AmazonFlex Requirements
It's important to note that AmazonFlex is not available everywhere. It's currently available in these cities:
Birmingham, AL
Boston, MA
Champaign-Proria-Springfield, IL
Charleston, SC
Dallas-Fort Worth, TX
Fresno, CA
Grand Rapids-Kalamazoo, MI
Greenville, SC
Las Vegas, NV
Greater Lost Angeles Area, CA
Louisville, KY
Milwaukee-Sussex, WI
Nashville, TN
New Yor, NY
Philadelphia, PA
Pittsburg, PA
Rochester, NY
San Diego, CA
Savannah, GA
Greater Seattle Area, WA
Shawnee, KS
Tulsa, OK
Wilmington, DE
Or you can select "my region isn't here."
You'll need a vehicle and a smartphone to drive for AmazonFlex. Larger vehicles are better because you can take larger loads. And a smartphone is required because you'll need to download the app. You'll also need a valid drivers license and insurance.
---
AmazonFlex Application Process
If you want to apply to drive for AmazonFlex, go here to get started.
If you select the last option which says your region isn't listed, you'll be filling out a contact form. They will take your name, phone number, what phone device you have (iPhone, Android, or other), what kind of vehicle you have (they're looking at the size here), and your zip code and email. You'll be contacted when it's available near you.
I selected a region from the list so I could see what they ask for next.
Are you at least 21 years old?
Do you have a drivers license that is valid in the US?
Is your vehicle a mid-sized sedan or larger?
If you have a truck, is the bed enclosed? (Gotta protect those packages!)
What kind of phone will you use? (You will need to download the AmazonFlex app for your phone. Here you need to select Android, iPhone, or other)
If you're using Android, you need to be running version 6.0 or higher and have at least 2GB of RAM; you need to do this from your phone because you will download the app directly from the AmazonFlex application
If you're using an iPhone, they give you a URL to enter into your browser on your phone, followed by some instructions to follow in your settings
Note to New York drivers: you won't be eligible for ACI commercial insurance coverage that is provided by Amazon. If you're in NY, you'll receive an email with further instructions on how to complete the necessary insurance paperwork.
---
How Much Does AmazonFlex Pay?
AmazonFlex pays by the delivery block. They say you can earn $18-$25 per hour delivering packages. The have some suggestions on how you can make more:
Use a large vehicle! You can earn more if you can fit more packages; a larger vehicle will also make you eligible for longer delivery routes.
Deliver during peak times. Some delivery blocks may be offered at higher rates because they are at peak times. You'll see a notification when an increased rate is available.
Choose to make deliveries that are eligible for tips! When you deliver for Prime Now, AmazonFresh, and Amazon Restaurants, your customers are given the opportunity to tip you. So if you choose to make those deliveries, you could potentially receive tips.
AmazonFlex is hiring drivers as independent contractors. This means you'll be responsible for your own expenses, including gas, mileage, tolls, and of course, income taxes.
---
When Does AmazonFlex Pay?
You can track your earnings through the app. AmazonFlex processes payment on Tuesdays and Fridays. They pay via direct deposit, and you should see it in your bank account by the following day, unless it's a holiday which could delay it, but that should only be 1 day.
If you're delivering Prime Now or Amazon Restaurants, you'll get paid after your tips have been received, which is 1-2 days after delivery. But you'll see estimated earnings until you actually get paid.
---
AmazonFlex Schedule
You'll have a flexible schedule with AmazonFlex. There are 2 ways to get scheduled for a block of deliveries.
One way is to go to the AmazonFlex app and update your availability in the calendar. When you do it this way, you'll receive offers for deliveries that are only available to you based on your chosen dates of availability. You then need to accept or decline the delivery offers prior to their expiration.
Another option is to check for available blocks on the AmazonFlex home screen. You can watch this and accept offers throughout the day. These offers are available to everyone.
You don't need to make a minimum number of deliveries to remain eligible to deliver. AmazonFlex is a nice way to supplement your income, but they don't guarantee that delivery blocks will be available from week to week.
---
AmazonFlex Feedback
There's actually quite a bit of feedback on Glassdoor. Here are the pros and cons.
Pros:
Decent pay
Pickups are organized and the staff is friendly
Flexible hours, make your own schedule
Nice that you can opt in or skip shifts
Cons:
Lots of walking and moving around
Little support for issues that come up while out delivering
Training doesn't always match how it actually happens
Not enough work for everyone
Can't always find consistent work
Wear and tear and extra mileage on your vehicle
Some routes could send you an hour away and that isn't considered in your time for pay
---
Is Driving for AmazonFlex a Scam?
Based on my research, driving for AmazonFlex is legit. If you have a mid-sized or larger vehicle and want to deliver some packages for AmazonFlex, go here to get started.
Amazon Flex is only available in a few locations, make sure to check out these other delivery and driving jobs that might work for you!
Don't want to leave the house? Check out these helpful links for some other ideas: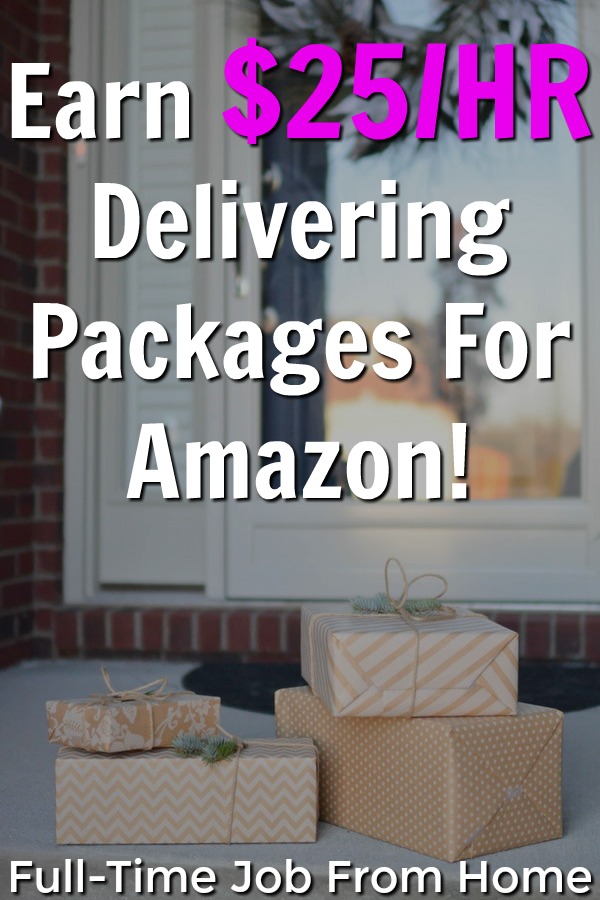 Summary
Reviewer
Review Date
Reviewed Item
Author Rating