2
ABC Financial Services Review: Is Working Full Time at ABC Financial a Scam?
ABC Financial specializes in fitness software and accounts receivable for health clubs across the United States. In business since 1981, ABC Financial handles customer service, marketing, sales, accounting, and information technology, both from their headquarters in Arkansas and through work from home positions.
In this review, I will cover the full-time work from home Customer Service opportunities that are currently listed on their website. They currently have work from home customer service representative positions listed for Arkansas, Florida, Georgia, and Texas.
---
ABC Financial Customer Service Job Details
ABC Financial Customer Service Reps take inbound calls from a queue line. Calls include tasks such as assisting members with billing questions, cancellation or freezing accounts, account delinquencies, and disputes.
Customer Service Reps also make outbound calls. These calls are usually about delinquent accounts, billing updates, and resolving account delinquencies and disputes.
It is the responsibility of the Customer Service Rep to note each account with the details of the call, review the accounts and answer customer questions, maintain department standards, other duties as assigned by management, and also maintain individual standards:
Meet minimum QA goal of 90%
Minimum schedule adherence of 92% (for reference, 92% of 40 hours is 36.8 hours)
Maintain average talk time of 315 seconds or less on member calls (this is 5 and 1/4 minutes)
Maintain an acceptable error percentage (they didn't say what is acceptable)
---
ABC Financial Benefits
There are many reasons you'll want to take a closer look at this work from home opportunity! Here are the perks they offer:
Full-time job with set work schedules and weekends off
100% paid training with bonus structure
Full benefits package and 401K with company match
Competitive pay with additional monthly incentives
Paid time off
Equipment and hardware is provided
Refreshing culture and family atmosphere
Opportunities to advance your career
---
ABC Financial Requirements
A good candidate for the Customer Service position will have the following qualities:
High School diploma or GED
Must live in the state for which the position is listed
Have a stable work history
Take pride in punctuality and attendance
Must be flexible to an assigned work schedule
Have a minimum of 1-year experience in a call center setting
Experience handling high volume inbound and outbound calls
Must have a private, quiet home office with hardwired, high-speed internet
Ability to multitask, learn new systems, adapt quickly, and is solution focused
Can stay focused in stressful situations with a positive and upbeat personality
Experience with AS400, Microsoft Word, Excel, and Outlook
Cares about helping customers and being a team player
Self-motivated with a work at home experience
Can demonstrate empathy when listening to customer needs
---
ABC Financial Technical Requirements
Work at home agents must meet the following technical requirement at all times:
Download speed greater than 5 Mbps (5000 Kbps)
Upload speed greater than 1.5 Mbps (1500 Kpbs)
Packet loss of 2% or less
Latency/ping of 100 ms or less
Jitter of 15 ms or less
---
ABC Financial Physical Demands
If you want to work for ABC Financial, you'll need to be able to meet the following physical demands:
Able to periodically lift and set up 20-25 pounds of computer equipment
Must be able to sit for prolonged periods of time, usually 8-12 hours per day with periodic breaks
Ability to look at computer monitor and type for prolonged periods of time
Must be able to speak and listen for prolonged periods
Must be able to stand, walk, use hands, reach, stoop, kneel or bend, talk, and hear
---
ABC Financial Application Process
To search for a work at home career opportunity with ABC Financial, start by going here. Type 'home' in the keyword search, skip the next 2 selections, and click on 'Search for Jobs'. This search will display the current work from home opportunities.
Last Month I Made

$13,841 Online
I Bet You're Tired Of Making Pennies Online. No More BS. If You're Serious About Making A Full-Time Income Online You Need To See The TRUTH. Stop Wasting Your Time With The Next Big Thing When There's Already A Proven Method That Works!
As I write this post, they are currently looking to fill 4 Customer Service Representative positions, in the states of Arkansas, Florida, Georgia, and Texas. There is no indication how often they add positions, so you should look to see if a new posting has been added in your region. You can also click a button to be notified of future openings.
According to a review on Glassdoor, the application process takes about a month in total. According to the same review, if they like your application, they will send you an email with a virtual interview process, which includes recording yourself answering questions. After that, they'll ask for references and then a background check.
---
How Much Does ABC Financial Pay?
According to Glassdoor salary reviews, they pay their at-home Customer Service Reps $11-$13 per hour.
---
ABC Financial Schedule
It sounds like you'll work 8 to 12-hour stretches, with breaks. You'll have weekends off. Your schedule is flexible, yet scheduled.
---
ABC Financial Feedback
In a company update that I found on Glassdoor, in 2017, ABC Financial was named one of the best places to work in Arkansas for the third year in a row.
There is an abundance of feedback on Glassdoor. I will give you some pros and cons that I read from their reviews.
Pros:
Comfort of working from home with weekends off
Opportunity to advance
Decent pay
They believe in promoting from within
Cons:
There is a lot of material to learn and know
The call volume is heavy, and there is a lot of work
It is difficult to do well with the grading system they use to watch your level of empathy
Promotions are based more on who you know, rather than how well you do your job
---
Is Working at ABC Financial a Scam?
From my research, I can confidently say that ABC Financial is NOT a scam! If you're looking for a full-time work from home position, this could be the one for you! If you want to apply, start here to find the best job for your location.
If working full time isn't for you, check out these helpful links for some other work at home ideas: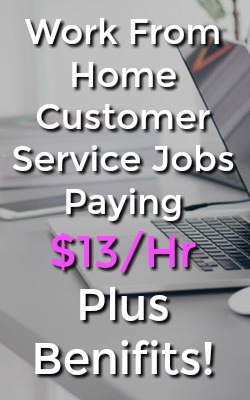 Summary
Reviewer
Review Date
Reviewed Item
Author Rating