Zap Surveys is an app available on IOS and Android mobile devices that pays you to take surveys.
In this Zap Surveys Review, we will see how to earn, how to get paid, and if this app is legitimate or just a waste of time.
Make sure to check out all of the Extra Income Sites we get paid by!
As you most likely already know, taking surveys is not going to earn you much. If you're looking for a full-time online income, check out My #1 Recommendation, it's how I made over $13,000 online last month!
Let's get started with this Zap Surveys Review!
---
Zap Surveys App Review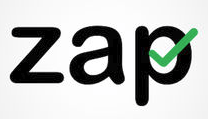 App: Zap Surveys
Type: Surveys
Verdict: Legitimate
In this Zap Surveys App Review, I marked them legitimate. The key here is it's just an extra income app that you can use in your spare time to earn some extra cash.
This app won't make you rich so if that's what you're looking for you won't be happy using this app.
By no means is this app perfect but the interface of taking surveys works really well and they do pay so if you're interested in taking surveys on your phone for extra cash Zap Surveys seems to be a decent option!
---
How Does Zap Surveys Work?
1) Join For Free & Earn $.75
To get started visit Zap Surveys on your mobile phone to download the app. You'll need to join via Facebook or with your email. Once you join you'll earn a $.75 sign up bonus right away!
2) Complete Your Profile and Earn over $6
Once you join, you'll be prompted to fill out a profile survey that I believe was 13 multiple choice questions that only took a few minutes to complete. When I finished, I was paid over $6 for completing the profile survey.
3) Take Surveys Through Providers
Once you complete your profile, you can take surveys through a few providers. Click on a provider, and you'll be taken to all of the available surveys.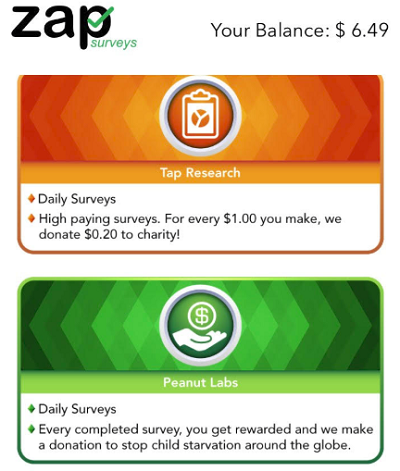 You can clearly see how much they pay and how long they think it will take you to complete.
Most surveys that I saw and have done have been 1-10 minutes and pay anywhere from $.05-$.40. It looks like there are some that pay $1-$2 but the estimated time to complete is longer.
Once you enter a survey, you'll see a progress bar, and pretty much all the questions are multiple choice. The interface makes it very easy to clearly see the questions and select your answers. You can see a sample question below that shows how the interface of taking a survey works.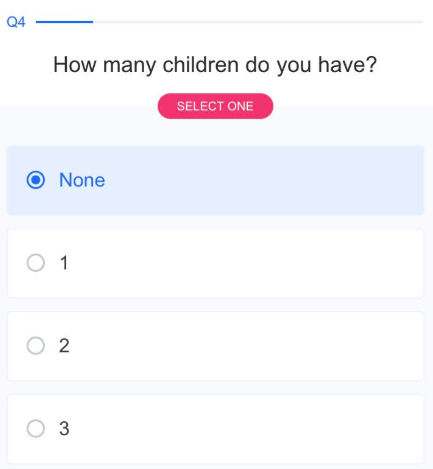 When you finish a survey you'll be redirected back to the main surveys page, and your earnings should show up in your account immediately.
4) Earn More Through Location Rewards
If you decide to let Zap Surveys know your location you can get notifications when you're near participating stores. If you open the notification, you'll earn $.25. Some of the participating stores are Target, Walmart, and McDonald's just to name a few!
5) Earn More Through Dailies
Zap Surveys has two daily ways you can earn more. They have a daily log in bonus that pays a few cents per day and pays you $.75 if you log in for 45 days straight.
They also have a daily drawing that usually pays out $7-$10 and does not cost anything to enter.
6) Earn More When You Refer Friends
Zap Surveys does have a referral program that pays you to refer your friends. You'll have your own referral code you can use that they will enter when signing up.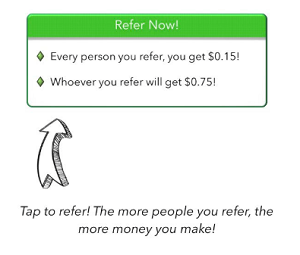 For every friend you refer, you'll earn $.15, and they will earn $.75 when they join!
7) Cash Out & Get Paid
Once you earn $25, you can cash out via PayPal or Amazon Gift Card.
---
How Does Zap Surveys Pay?
Zap Surveys pays you via PayPal or Amazon gift card once you earn $25.
It says it's an instant cash out so I'm assuming you should have your money within a few minutes/hours of cashing out.
---
Zap Surveys App Complaints
Only One Way To Earn
I know that they have a few additional ways to earn like login bonus, but the bulk of your earnings are going to come from surveys. Which is completely fine, just know that there aren't more ways to earn such as videos or completing offers.
$25 Is A Little Steep
I really wish that Zap Surveys had a lower cashout amount. $25 will take a while to reach when you're just taking surveys. Luckily they pay via PayPal and it says it's an instant transfer so you shouldn't have to wait long for your money once you reach the cashout amount!
---
Is Zap Surveys App A Scam?
The Zap Surveys app is not a scam, but it's not going to be a huge money maker either. Taking surveys will never make you rich, but it is a legitimate way to earn some extra cash. With this being an app it's a way you can earn money in your downtime but don't expect much more than that.
If you'd like to learn more or to join, visit Zap Surveys and you'll earn a $.75 sign up bonus!
As mentioned, Zap Surveys won't make you much money, if you're looking for a large online income, check out My #1 Recommendation, it's how I made over $13,000 online last month!
If you're interested in making an extra income online make sure to check out all of the Extra Income Sites that Pay Me!
If taking surveys on your phone isn't for you, make sure to check out these helpful links:
Work From Home Jobs Hiring Now
How I Made Over $13,000 Blogging Last Month!
Do you think the Zap Surveys App is a scam? I'd love to hear your thoughts on this review in the comments below!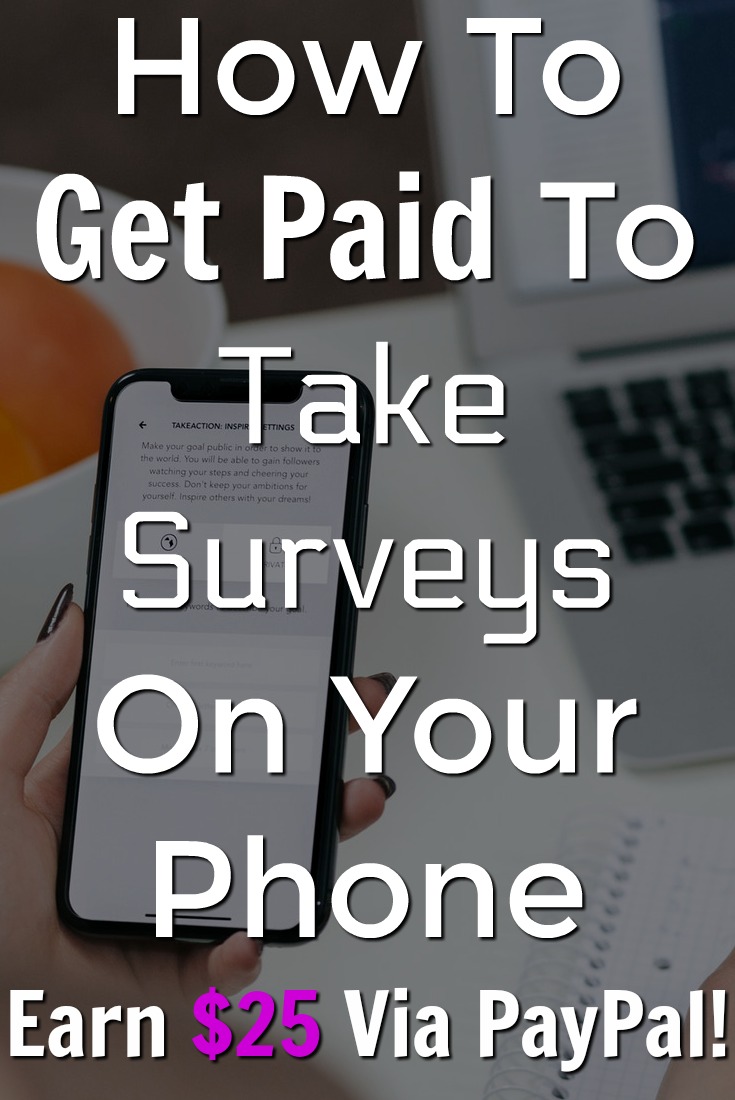 Summary
Reviewer
Review Date
Reviewed Item
Author Rating