Product: Power Of Pinning
Owner: Melanie Duncan
Price: $97
Score: 90 Out Of 100
Verdict: Legit
The Power Of Pinning is a 7 module training course created by Melanie Duncan that shows you exactly how to leverage Pinterest to drive traffic and sales to your website.
Melanie Duncan is an online marketer that has used Pinterest to gain a massive edge on her competition with her brands and has created this great course to show all of us exactly how she did it.
In this Power Of Pinning Review we will take a look at what you get when purchasing and if this program will help you establish yourself on Pinterest.
---
How Important Is Pinterest To My Business
If you're wondering if Pinterest is right for your business just listen to this stat. Pinterest is now driving more traffic to websites than YouTube, Google Plus, and LinkedIn COMBINED! Also to top that off, visitors that come from Pinterest have the highest revenue per click out of all other social media sites. If that's not a good enough reason to get started using Pinterest I don't know what is.
Here is how I look at it. Pinterest really does cater to visual things like Fashion, Home Decor, and Cooking. But you can find outstanding visuals of any product that your business might be involved in so this will work for you. It may not be as enticing as the new pumpkin Pie Recipe Pin, but if you use the tactics i this course you can make your pins extremely popular and it can drive tons of traffic to any type of business website.
THIS WILL WORK FOR YOUR BUSINESS!
---
Power Of Pinning Review
I gave Power of Pinning a 90 out of 100 because this course can take you from never used Pinterest before to having a very effective Pinterest marketing strategy. Melanie does a fantastic job of teaching this course and all the videos are high quality and easy to follow. There are a lot of success stories using this product and I do recommend it to any business owner that is looking to develop a following on Pinterest and drive tons of traffic to your website.
The only thing that concerns me with this product is the price. Really it's a pretty good value for all the information you will receive, but on some budgets it is a lot to spend on a program that only covers Pinterest.
---
What You Get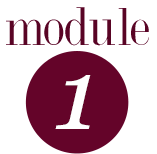 Module 1: In this module you will learn how to set your Pinterest Profile. You will also be optimizing your profile to gain traffic that will ultimately lead to sales.
Module 2: In this module you will learn some great SEO tactics that can put you past the other industry leaders.
Module 3: In this module you will learn all about content creation. How to create stunning visuals and how to attract the most likes and researches from your content.
Module 4: In this module you will take a look at some great examples of Pinterest Accounts that are doing it right. Melanie will show you great examples that you can steal from to make your account's content even better.
Module 5: In this module you will learn how to increase your visibility on Pinterest and how you can grow you brand. You will learn how to successfully sell your services on Pinterest and more!
Module 6: In this module you will learn how to grow your Pinterest following base and how to turn those followers from an influence to an income.
Module 7: In this module you will learn how to track your results. You will learn how to see what works and what you need to continue doing to increase sales!
Bonuses
WorkBook: Includes PDF forms of all the video lessons.
Lifetime Access: there is no monthly fee for this product. Pay $97 one time and you have access for life.
Free Updates: Just like everything in life things change. If Pinterest rolls out an update, Power of Pinning will change it's training and you don't have to pay a cent to get the new training!
---
What I Like
Proven Name
One great thing about this product is that it's created by Melanie Duncan. She has created a few very popular brands for herself that she uses as examples through out the course. They all have a fantastic pinterest following which just goes to show what she teaches works.
There are also a ton of testimonial videos of other people who have implemented the training within Power of Pinning to see some great results on pinterest.
Step By Step
The next thing I really liked about this training course is all the videos are grouped into modules that focus on one aspect of your pinterest marketing strategy. This makes it extremely easy to understand what is going on and to pick up where you left off last.
The training is very easy to understand and you're shown many examples, which always helps. The lessons aren't dumbed down, but someone who has never used pinterest could buy this course and learn exactly how to use it, just from this course.
Pinterest Is Growing
I covered this a bit at the beginning of this article, but pinterest is a growing social network and is a fantastic social network to use to get products out there. Especially if it's a product that will catch people's attention visually.
The products I promote really don't catch the eye of people visually, but I have still implemented this program and saw some good results.
---
What I Don't Like
The Price
The price of this system is $97 which isn't to bad and the amount of helpful information does justify the cost. Compared to other pinterest training, power of pinning is top-notch and is the best, but still I feel like for some people on a tight budget $97 might be a bit out of budget for social media training.
I'd like to see other social networks included for that price, but I still think the price is worth paying to get this product because the techniques she teaches really do work.
---
Final Verdict
I highly recommend this product to anyone who has their own business or product that they would like to promote on Pinterest. This product will teach you exactly how to set up your account and develop a great Pinterest Marketing Strategy. There is no need for you to have any experience with Pinterest. The training starts with the basics and you will learn everything you need to know as you go.
This product will help you succeed on Pinterest and I think the product is worth the price, even though I still think it should be cheaper. But anyways I don't set the price of the products I just give you my honest review.
If you would like to learn more about this product you can do so at PowerofPinning.com.
If you're looking to branch out in social media marketing there are some other great courses I recommend. For Facebook check out FB Influence. For YouTube check out Video Traffic Academy. For LinkedIn check out LinkedInfluence.
Thank you for reading The Power Of Pinning Review By Melanie Duncan. I hope you enjoyed this review and realize how much this product can help you with your marketing efforts on Pinterest. Also check out the other products I recommend for other social media networks above.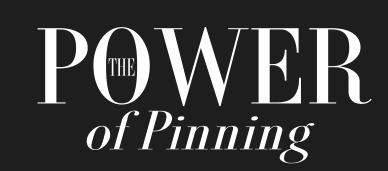 Summary
Reviewer
Review Date
Reviewed Item
Author Rating