Welcome To My SurveyHead and IPoll Review. Why am I reviewing these products together? Because SurveyHead has changed it's look and is now called IPoll.
For the rest of this review I won't be talking about SurveyHead since it's now called IPoll so continue reading on to learn more about the new company.
IPoll is a pretty cool mobile app that is going to pay you for completing tasks and what they call missions. This is not traditional online surveys like you might expect. A lot of the tasks require you to actually be at a business to complete the mission.
In this IPoll Review we will cover exactly what changes have been made to IPoll and the if IPoll is legit.
---
What Is IPoll
IPoll is a company that pays you for taking surveys and completing tasks and missions. The new IPoll is really focused on Mobile users. IPoll has one of the best mobile apps out of any survey site I have ever seen so you can tell they are starting to switch to favor the mobile user.
---
IPoll & Survey Head Review
Website: IPoll.com
Price: FREE
Score: 85 Out Of 100
Verdict: Legit
I gave IPoll an 85 Out of 100 for a couple of reasons. First off it's really the best mobile ready survey site. If you primarily use your phone this is a great site to join. Also they offer some really easy and cool missions which I cover later on in this review. The two big things that knocked this score down is first off the reward options and second the lack of an affiliate program.
IPoll is completely legit and will pay you your rewards, but still there are a few things they can approve on.
---
What I Liked About IPoll
Mobile Ready
Other than Paid Viewpoint, IPoll has the best mobile experience for taking surveys. They offer an app for Apple and Android devices that really is better than any other app I have seen.
Basically all the money I have earned with this program has come from sitting around waiting or bored so I pull out my phone and complete a mission or take a survey.
The best thing about the mobile app is that it's not limited on what you can do. A lot of survey site apps offer a few things and leave out most of the features available on the website. With IPoll there are actually more features on the app then on the website.
Cool Missions
I have mentioned missions a few times already so you're probably wondering what the heck I am talking about. Basically missions are short surveys that require you to be at a  business near you. All you do is open your IPoll app and select a mission. It will tell you stores/locations that the mission can be completed at. You go there answer the survey and get paid.
A good example of this and a tip on how to earn more with IPoll is every time you go to get gas complete a gas station mission. For me there are 3-5 gas stations in my town that are eligible for the mission. Every time I go get gas I complete the mission while waiting at the pump and get paid!
---
What I Don't Like About IPoll
Misleading Rewards!
One of the things that is very misleading about IPoll is that the minimum cash out amount is $10, but the rewards that most people want like PayPal and Amazon don't start until $25. So basically you need to earn $25 before cashing out. They do have options for $10, $12, $15, and $20, but they are all subscriptions to magazines. There are a few okay magazines depending on your interests, but most people are looking for cash rewards!
No Referral Program
Another thing that kinda sucks about IPoll is they do not offer a referral program at this time. In the FAQs it does say that they may have one soon, but for now you're out of luck. Most people this isn't a big deal since you probably would only get a few referrals that wouldn't generate you that much money.
---
Final Verdict
IPoll is completely legit and they do pay you your earnings. There were a few things I didn't like about the company such as the misleading rewards and referral program, but IPoll is a leader for mobile surveys with their app. I highly recommend joining IPoll especially if you are looking to make money taking surveys on your mobile device.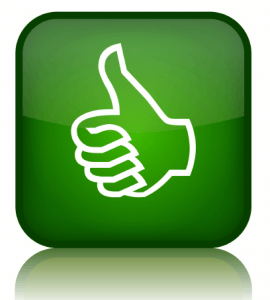 ---
What To Do Now?
If you would like to Join IPoll you can do so through the link below. One other site that you may be interested in that offers surveys through mobile devices is Paid Viewpoint. Personally I prefer Paid Viewpoint over IPoll, but hey join both and choose for yourself!
If you would like to learn how I make 95% of my online income with Affiliate Marketing visit Start Your Own Online Business.
Thanks for reading my IPoll and Survey Head Review. If you have questions leave them in the comments below and make sure to connect with me through the social link at the bottom of the page.
Summary
Reviewer
Review Date
Reviewed Item
Author Rating