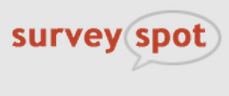 Survey Sites are a legit way to make money online, but just like any legit opportunity out there many people try to take advantage of newbies and create scams that won't make you any money and be a waste of your time.
That's why I am here to write this Survey Spot Review and inform you of scams to stay away from!
There are some people out there that say Survey Spot is legit, but I am here to say that it's not. Although Survey Spot is not truly a scam, there are much better survey sites out there and a lot of members have had very bad experiences with this company.
In this Survey Spot Scam Review we will take a look at the negative points of Survey Spot and show you why this site is a scam!
---
Survey Spot Review
Website: SurveySpot.com
Price: Free
Score: 20 Out of 100
Verdict: Scam!
In this review I gave Survey Spot a low score and marked it a scam, because I don't recommend this site and they have had a whole lot of issues.
The different specs that I look for in a survey site have to do with how they calculate your earnings, referral program, and how they pay.
Survey Spot falls short in all of these areas. They also have quite a few problems with their members getting scammed which I will cover in the next section.
---
Survey Spot Scam
Survey Spot Point System
I really hate survey sites that calculate your earnings with points. That is exactly what Survey Spot does. I like to see sites that show earnings with $5.42 instead of 542 points.
Mainly because usually the point systems aren't that simple and also it gives you a better idea of exactly how much you've earned and will be getting paid.
The main reason sites do this is because they can make $5 gift cards, which you would think would be 500 points, more expensive.
This really just makes the site more confusing than it's worth.
Survey Spot Referral Program
Survey Spot does offer a referral program that has to do with sweepstakes entries and a commission on earnings.
The referral program is okay, but there is some major room for improvement.
The big issue here is that many members have reported that friends have signed up through their links and have either not became their referral or even if it does show a referral there are no commissions paid on their referral's earnings.
Survey Spot Sweepstakes Entries
The next thing that I hate about Survey Spot and any survey site is Sweepstakes. Yes they be good to have as an added bonus on the site, but I'm not lucky and never win.
The big problem with the way Survey Spot uses Sweepstakes is for some surveys you only get paid in entries.
This means that you just spent your time taking a survey and only get entries into a sweepstakes that most likely you will never win.
They also give you sweepstakes entries for referring others which is basically another big waste of your time!
Survey Spot Rewards
The Survey Spot Rewards are okay. I am a much bigger fan of sites that allow you to cash out straight to PayPal, but they do offer a $25 PayPal gift card which is the same, but it's a much higher cash out amount then I like to see.
They also offer other gift cards like Amazon and iTunes that usually start in the $20 range.
For people who like gift cards as payments they don't really have a wide variety like SwagBucks does and for those who are looking for cash payments you have to earn a pretty large amount of $25 just to cash out.
---
Should I Join Survey Spot?
In my opinion I don't recommend joining Survey Spot. The site has a lot of negatives that honestly put this site in the middle of the spectrum when it comes to survey sites.
Survey Spot is not a complete scam, but I don't recommend joining this site because of the point system, the missing referral points, the crappy rewards, and the fact that you sometimes get paid in sweepstakes entries.
Along with the major negatives about this site it's also important to know that some people have reported not getting paid for referrals and missing points for taking surveys.
All of these reasons make it a pretty easy decision to call Survey Spot a scam and not to recommend joining it.
---
Legit  Survey Sites
So you now know that Survey Spot is not a site that I recommend joining, but I wouldn't be doing my job if I didn't give you some great sites to join, that is what you came here looking for.
Here are some of the top rated survey sites on my website:
If you would like to see a full list of survey sites I recommend visit All Scam Online Jobs.
If survey site income isn't what you're looking for I'd check out Start Your Own Online Business. It's how I make money online and will show you exactly how you can too.
Thanks for Survey Spot Scam Review. You have learned a lot about this site and I hope I've convinced you that this site is not worth your time. Take advantage of the links above and don't forget to leave comments!
Summary
Reviewer
Review Date
Reviewed Item
Author Rating