First off, thank you for visiting my website and signing up for my course. I would first like you to watch this video below. I am going to explain exactly what you will learn in this course and give you the right expectations for making money online. I'm going to be teaching you a legitimate way to make money online. It's not a get rich quick scheme or push button system. It's a system that is scam free and works 100%, but it does require you to WORK!
---
Step 1 Choosing A Niche
In this video I will explain what a niche is, what you're looking for in a niche, and how to generate ideas for your niche. I will show you a few good techniques for finding the perfect niche for you!
---
Step 2 Build Your Website
In this video I will show you how to create your very own FREE website. We will be using a program called Wealthy Affiliate which will allow us to host and create our website for Free. We will be using the WordPress platform to create our site. You will need to sign up for a free WA account below and after watching this video use the links below to learn more about setting up your website.
---
Step 3 Understanding Content And Keywords
In this video I will explain the idea behind content marketing and how you will be targeting keywords in your posts. I will show you an example of some content I have created and what you should expect to be creating. I will also show you a great way to find keywords and a Free tool called Jaxxy. You will need to use the links below to sign up for Jaxxy and find a great training video on keywords and this tool!
---
Step 4 Affiliate Marketing, Programs, & Making Money!
In this video I will explain what Affiliate Marketing is, show you how to find relevant programs to your niche, and how to add banners and links into your content. You probably won't have any content to insert links into yet, but this some important information to know!
---
Step 5: Expanding Content & Plan For Success
This Free Course Is Coming To It's End, but in this video I will show you what you need to be doing to continue building your online business and expanding your website to drive visitors and earn money!
Thank You For Signing Up For This Course!
---
One Last Special Offer!
If you want to be successful in online marketing you will need to continue learning and expanding your website. There is still much to learn!
I mentioned in a few of the videos that Wealthy Affiliate also offers some great training and you actually watched a few of the videos already!
Along with Wealthy Affiliate's Free account they also offer a premium account that unlocks 1000s of more training videos.
Since you took this course Kyle & Carson, the owners of WA, have allowed me to offer you your first month of WA Premium Membership for only $19!
Hopefully you enjoyed this course and have a chance to at least check out the premium membership at Wealthy Affiliate, I know you'll be happy you did.
I will get back to you as soon I can or you may contact me at WA here. One last thing if you're a premium member I give you 1 on 1 support through private message, that's worth $19 right there!
[contactbuddy]
See You Soon Hopefully As A Premium WA Member!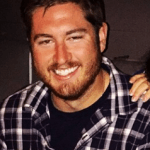 Brok