PxBee is a stock photo marketplace which will allow you to make money on the photos that you take. They claim to pay up to 50% revenue share.
In this review, I will explain how it works and how you can make money with PxBee.
---
PxBee Requirements
You need to photos that will be attractive to buyers. Here's what they want:
Your photos should be themed, with a clear subject and expressions
Photos that are suitable for use in design projects (neat, clean, plain, uncomplicated backgrounds, bright colors, and strong lines)
Natural photos that capture moments in real life
Artistic expression with visual impact
Photos with geographical characteristics (people like to see photos of other places and cultures)
Creative photos taken from a different perspective
Here's what they don't want to see (and won't accept):
Someone else's photos (you must be the author of the photo)
Photos with a width or height of less than 800 px
They don't want any photos with watermarks, text, stickers, borders or anything extra
Your photos cannot contain anything illegal or sensitive
Your photos shouldn't contain a lot of digital noise (in photography, this means "grainy" – they don't want that!)
They don't want low resolution or blurry photos
Nothing that is heavily tilted
Your photos should be natural – no oversaturated color or color cast
They don't want anything that is extremely over or under-exposed
Don't submit anything with post effects of depth of field blur
---
How to Join PxBee
If you want to join and try to sell your photos, go here to sign up and get started.
You'll start by creating a display name
Give your email address
Create a password
Agree to the Terms of Service and the Privacy Policy
After you join, you will then Apply to become a contributor. Here's what they will ask for:
Start by selecting your Country
Name, email, and phone

For your phone, they want to do a text message verification

Next, you will select an ID type, for example, Drivers License, and give your license number
You will also upload an image of your valid picture ID
Next, you will add a minimum of 5 photos to be reviewed (User profiles with images to be reviewed will receive priority)
Last, if you have a link to an online profile with more of your work, include that (again, profiles with a link will also receive priority)
They want you to select that you have read and accepted the Terms of Service and Licensing Agreement. Finally, submit.
Please read through the Terms of Service and make sure you agree with all points before opening an account. I read through it, rather fast, but here are a few things that caught my eye:
They may ask you for more detailed information or supporting documents to identify you as the seller and to confirm the ownership of the images
Your account can be suspended if you give false or incomplete information
PxBee has the power and the right to block your account if they believe you are doing anything in violation of these terms, or any laws
You can close your account and remove your photos from being sold, however that won't affect previously sold images in which licenses have already been granted to a buyer
All licenses that are sold do NOT transfer copyright to the buyer
PxBee can raise, lower, and offer promotional prices at any time
Again, there is a lot more in the Terms of Service, so please read through them before joining!
---
How Does PxBee Revenue Share Work?
Once PxBee has approved your image, it will be listed for sale to all buyers. The price is determined based on factors such as license type, size, quality, transaction model, and conditions set by buyers, whether a Model Release is needed and included, and possibly other factors. Not all photos are priced the same.
When someone buys a photo, they pay the specified price for a license of the photo. Ownership of the photo is NOT transferred, and it can be sold over an over to multiple buyers.
PxBee will give you a 50% "Revenue Share" after all taxes and fees have been applied. They'll do this each time the photo is sold. Once the sale of the license has been verified, PxBee will credit your account with your share of the sale.
I went to the website to look at photos as though I was going to purchase them. I added 12 images to my shopping cart. All but 1 were $9.99. The outlier was $4.99. So imagine some fees being taken out for taxes and certain payment platform fees. The leftover amount is allocable revenue. That is the amount of which you will receive 50%.
Buyers can buy packages that allow you to get images for as low as $0.27 each. It's a big range between subscription pricing and retail pricing of $2.99 to $9.99 depending on the size. It's uncertain how much you would be paid if your image is purchased using a subscription plan.
---
When Does PxBee Pay?
The total balance in your account consists of 2 parts – settled funds and expected funds. The Settled funds are updated at the end of a 30 day period. Only the settled funds can be cashed out. Expected funds, also called unsettled, are held and could be subject to adjustment before those funds become "settled." Again, only settled funds can be withdrawn.
You'll need a PayPal account to cash out. They make it sound like you can request a payout at any time. The PayPal transaction fee (if there is one) will be deducted from the money you are withdrawing.
---
PxBee Licenses
As the contributor, PxBee will ask you for permission to license your image. There are currently 2 types of licenses and 1 more coming soon. Users can only use your photos with the terms of the license they purchase.
The 2 license types are Royalty Free (FR), and Subscription. The third license coming soon is called One-Time. All 3 licenses support commercial use, except for portraits that don't come with a proper model release.
The Royalty Free license is the highest priced, but most flexible. The Subscription License is the least expensive, but the use is limited to the subscription period.
---
PxBee Feedback
Unfortunately, I found no feedback from anyone who has joined PxBee and successfully sold their photos. If you've done it, would you please comment and tell us about it.
---
Is Selling Your Photos to PxBee a Scam or Legit?
Based on my research, PxBee is not a scam! If you're a photographer or even a wannabe, there's no harm in signing up to see if your photos will be approved. This could be a fun way to make a little extra money with your hobby! If you want to join, go here to get started.
I hope you enjoyed this PxBee Review. If you're interested in selling photos online check out these other 19 sites that pay you for your photos. If selling photos isn't your thing, make sure to check out My #1 Recommendation, it's how I made over $13,000 online last month!
If selling photos isn't for you, check out these helpful links for some other ideas:
How I Made Over $13,00o Online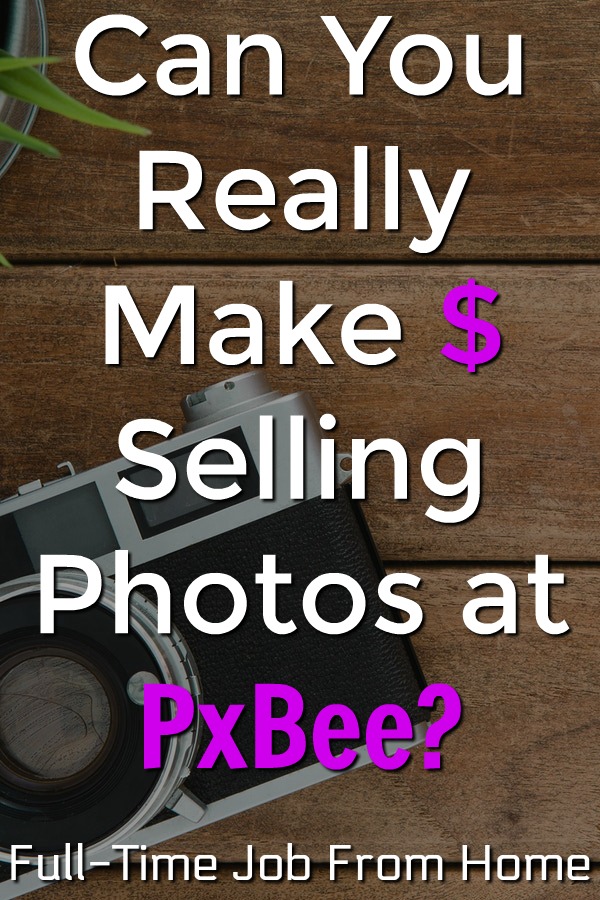 Summary
Reviewer
Review Date
Reviewed Item
Author Rating