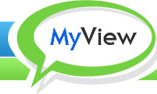 I recently came across a survey site called MyView. It took me about 30 minutes to figure out how to sign up, but I finally did and decided to write a review.
MyView Survey is not a scam, but it's not a site I recommend joining. Nothing about MyView makes it stand out from other surveys sites. Everything is pretty much industry standard or below. With that being said I can't recommend this site when I have much better survey sites that I can show you.
In this MyView Survey Scam review I will give you some information about the site and why I don't recommend you joining.
---
MyView Survey Scam
Website: MyView.com
Price: Free
Score: 40 out of 100
Verdict: Legit Not Recommended
I gave MyView survey a pretty bad score and marked it a scam because there are much better survey sites out there. Most of the problems have to do with getting surveys, crappy rewards, and of course the major problem of joining the site.
Although MyView will pay you, there really isn't anything about this site that makes it worth a join.
Read on to learn exactly why I don't recommend MyView Survey.
---
MyView Survey Problems
How The Heck Do I Join? 
Here is one major problem with this site. If you come to the homepage there is only a place to log in if you already have an account. You can actually visit every page of their website and there is no way to actually join.

The trick is that you actually have to Google MyView and actually click on the sign up link instead of the main link to the website. If you just click on the main link you're taken to the login screen. Click on the sign up link and you can actually sign up with Facebook or by email.
No Surveys Available? 
The next problem I had was actually getting surveys. When I first signed up there were no surveys for me to take. I checked my account over the next week and got the same message.
I did check the forums and some members are receiving 2-3 surveys each day. I've still not received any surveys, but with most surveys there is a certain demographic that they are looking for. It could be that I just haven't met any demographic for the surveys they have and will receive some when I do meet what they're looking for.
No Cash Payments
With survey sites I'm a big fan of Cash payments, either check or preferably PayPal. MyView does not offer any cash options, but they do offer quite a few gift card options such as Amazon, CVS, Best Buy, Old Navy, and a few more.
I guess it's good that they at least offer Amazon gift cards and I'm sure that's what most people will choose.
Another issue I had with the gift cards is they don't send out the codes for the gift card via email. They actually mail you a physical gift card. Personally I hate this because it just means you're going to wait longer for you payment, but this does mean you can shop in store with the gift card instead of just online with the gift card code.
Point System
I hate survey sites that have point systems, and MyView has a very confusing one. The point systems that I usually see may be 100 points per dollar or something easy that kinda makes sense, but with MySurvey I can't really pin point an exact dollar amount for a point.

The Amazon Gift Card that is $25 can be exchanged for 33950 points. There are some other $25 gift cards that go for less points then that, so there really isn't an exact dollar amount per point. I guess they do this so they can charge you as much as they want for gift cards without you really knowing how much points are worth.
To me it's pretty much BS because I want to know exactly how much money I have in my account.
---
Is MyView A Scam?
MyView is not a scam, but I think I've proved from the information above that it's not a survey site that you should consider joining. There is too many disadvantages with this site that some other survey sites don't have.
My recommendation is if you're already a member of this site just reach a cash out amount, get your reward, and find a better site. If you haven't joined yet, I'd stay away and check out some of the survey sites that I do recommend.
If a survey income isn't what you're looking for maybe you'd be interested in my #1 recommendation for making money online. This is how I make 95% of my online income just for helping people like you stay away from scams.
Thank you for reading this MyView Survey Scam. I don't recommend this site, but if you have dealt with this company I'd love to hear a success or scam story in the comments section below.
Summary
Reviewer
Review Date
Reviewed Item
Author Rating