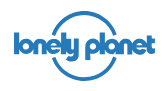 Lonely Planet is well known for the travel guidebooks they produce. They also have a website where they publish inspiring and informational articles about travel. Lonely Planet commissions articles for their website from a pool of well-established writers and other specialists. But they love to accept pitches from new talented writers.
If you're tired of trying to pitch articles to freelance sites and are serious about making a full-time income writing, check out My #1 Recommendation, it's how I work from home writing and made over $13,000 online last month!
If you are passionate about travel and have a knack for words, keep reading to learn more about the writing opportunity for Lonely Planet.
---
Lonely Planet Requirements
If you want to be a travel writer for Lonely Planet, you'll need to be articulate and expressive with the written word. And you'll most certainly need to be an avid traveler, who is also good at research. You'll need to have access to a computer as well as internet access.
---
Lonely Planet Application Process
If you want to submit a pitch for a piece that covers multiple destinations, or a practical travel tip, you'll send that to editorial@lonelyplanet.com.
If your idea will focus on a specific destination, you'll need to go here to find the appropriate editor to send your pitch to. Scroll to the bottom to see the editorial desk list of email addresses. They have over 25 different editors for very specific locations, from Mexico to Europe, Turkey, Japan, and the United States, to name a few.
The User Manual tells you how to structure your pitch. It should look something like this:
It needs a title of 10 words or less
Start off with a short paragraph to outline your idea
Use bullet points to describe how you will break it down
Give one sentence to explain why you are qualified to write this article
Include links to previously published articles
Include details for any images you will be able to supply
Last, include a clear disclosure statement if any part of the travel you are writing about was discounted or provided free of charge

As a freelance contributor, this practice is OK, but they need to include a transparency statement with your article which discloses the fact that your trip was funded or partially funded by XYZ company
You must disclose this in your pitch
Don't send the following:
Don't send an idea that's already been covered
Don't send a draft of something you've already written
Don't send something that's already been published
If they like your idea, they will send you an article guideline for writers. If your idea is accepted and they don't send you the guidelines, ask for it. If you haven't heard back from them within a couple of weeks, then your idea was not accepted.
Another way you can try to get involved is by sending your CV or resume to recruitingcontributors@lonelyplanet.com. If they think you're a good fit, they will have you complete a series of assessments that all contributors have to pass. The assessments are to ensure that you have a writing style that matches the Lonely Planet vibe and that you know what you're talking about when it comes to travel and geography.
---
How Much Does Lonely Planet Pay?
I didn't find much about pay. In a salary review on Glassdoor, one freelance contributor claimed to make $34 to $36 per hour. Two Glassdoor reviews contradicted, with 1 stating the pay is low while getting started, and the other stating it is decent pay.
Sometimes pay involves non-monetary rewards, such as retaining ownership of your article, and the prestige that comes with writing for a well-known publication.
If Lonely Planet publishes your article, your name will be printed in the byline. This means that you will receive credit for the article you have written.
Lonely Planet is 45 years old and is well-known around the world. Authoring an article in such a well-known publication can open doors in your future.
---
Lonely Planet Schedule
As a freelance writer, your schedule is usually what you make it, as long as you're meeting deadlines.
---
Lonely Planet Feedback
Here is a summary of the pros and cons I found on Glassdoor.
Pros:
You get to travel
Get to own your creative voice (named in the byline)
Nice to be involved in a well-known brand
Cons:
Pay is minimal to start
A tough pool of people to pitch stories against
High turnover because of lack of management
Very little communication with management
No HR
I want to highlight this review since it's from August of this year:
Feel like treated well by staff even though a freelance contributor
Strict Editors who teach a lot
Prestigious publication with strong guidelines and values
Low budget for freelancers, but never asked to work more hours than they can pay
---
Is Writing for Lonely Planet a Scam?
Based on my research, writing for Lonely Planet is not a scam! It sounds like they are quite picky with who they commission to write for them, and the pay is unknown. But if you're an avid traveler and like to write, why not pitch them your idea! If you want to pitch your idea, email the editor here: editorial@lonelyplanet.com. Remember to look at the guidelines, so you're sure to include everything!
Earning money as a freelance writer is awesome, but I prefer a much more passive way to earn a large income for my writing! If you're serious about making a full-time income writing online, check out My #1 Recommendation, it's how I made over $13,000 online last month!
If writing isn't your thing, check out these helpful links for some other ideas:
Work At Home Companies Hiring Now
All The Extra Income Sites That Pay Me Each Month
How I Made Over $13,000 Online Last Month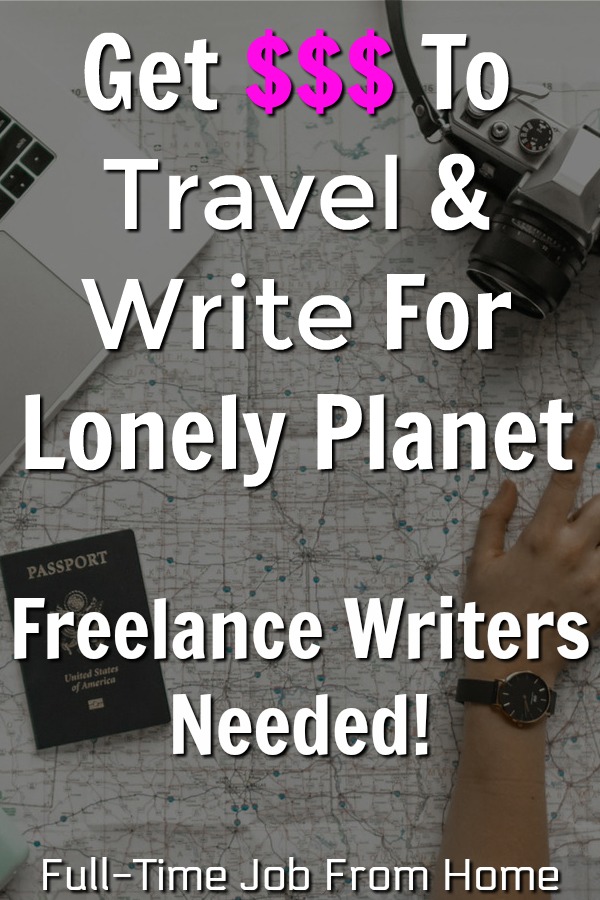 Lonely Planet Review
Comments Rating
( reviews)