LiveWorld offers at home careers in social media moderation. For this review, I will be looking at the part-time bilingual customer service position offered by LiveWorld. Here are the languages they are currently recruiting for:
Arabic
Chinese (traditional and simplified)
Danish
French
Italian
Japanese
Spanish
Swedish
Thai
If you don't meet these requirements, please check out the other Work From Home Companies Hiring Now!
---
LiveWorld Requirements
Required skills for the hourly, part-time position at LiveWorld:
Must be 18 years or older
Fluent in English
Superior writing and communication skills, including grammar, punctuation, spelling
Ability to compose grammatically correct messages in real-time in a multi-tasking environment (this is not a phone position, so writing skills are critical)
Able to pass fluency testing and writing samples for any language you are applying for
You need a distraction-free workspace (you can't do this job from a coffee shop or with kids running around that will need your attention)
Ability to empathize with people, make decisions according to guidelines, and communicate company policies
Must be able to communicate in an informal, courteous, conversational style
Available to work for a block of several hours at a time
Must be punctual and have good attendance (both are strictly enforced)
Able to regularly or occasionally work evenings, nights, weekends, and holidays
Reliable high speed internet access
Dependable telephone access (landline is preferred for training)
Computer experience, including knowledge of chat, email, and instant messaging programs
Familiar with and access to spreadsheets and document software
Familiar with social media sites
Strong typing skills
Must be able to work at home with the self-discipline required to be effective
Previous experience as a moderator is a plus
Recommended education and experience:
1-2 years experience in online moderation or customer service
College Degree or equivalent experience preferred
Demonstrated personal or professional success using social media
---
LiveWorld Application Process
If you meet the requirements listed above, follow this link to complete the application for US Residents. Follow this link for non-US residents. Here's what kind of information you will need to provide:
Personal info

are you 18
are you authorized to within the US
email
state you live in
phone number
date available to start
number of hours you want to work every week
availability (check all that apply: mornings, afternoons, evenings, nights, weekdays, and weekends)
do you acknowledge that an offer of employment is contingent on passing a background check

Professional customer service and moderation experience

do you have professional experience using Twitter
do you have experience with video, audio, or graphic moderation
have you done online content creation
what social media sites or apps do you use regularly
if it's legal in your state, include URLs for your social media accounts (they give you cells to enter Facebook, Instagram, Twitter, LinkedIn, and YouTube)
do you have customer service experience (if so, describe your strengths)

Languages

are you fluent in any language other than English
if so, you will list the language and check if you are fluent in reading, writing, and or speaking

Skill sets

Office programs: Word, Excel, PowerPoint, and OpenOffice (you will check never used, beginner, intermediate, or expert)
which instant messaging applications do you use
what email do you use (ex. Gmail or Yahoo)
what browser do you use (include which version)

Education
Certificates/certifications
Employment (briefly list employment experience with duties and dates)
Provide 2 employment references (include name, company, title, phone, and email for your references)
---
How Much Does LiveWorld Pay?
Based on Glassdoor salary reviews, hourly moderators are making $8 to $9 per hour. One review states they pay minimum wage for your state. Add on $1 for the bilingual position. Training is paid.
---
LiveWorld Schedule
The company states you need to be available to work for several hours at a time. But according to a review, you will work in 30-minute intervals. The schedule is very flexible. The max hours they allow per week is 29.5, and you can work split shifts for even more flexibility. You will state your availability when you apply, and you can change that as needed.
---
LiveWorld Feedback
The glassdoor reviews for LiveWorld are all pretty consistent. The flexibility to work from home is great. They have supportive management.
Some say it is hard to keep up with technical changes, and the pay is low. Also, there is no room to advance in your career with LiveWorld. Contracts don't last forever, and you can find your hours cut with little to no notice.
Other cons:
limited hours
no overtime
no benefits
Based on reviews, there are several agents who have been in a customer support role for 10+ years. I also see that they hire for seasonal positions. A former employee said that overtime IS offered during peak holiday seasons when they are busier.
---
Is Working at LiveWorld a Scam?
Based on my research, LiveWorld is NOT a scam. If you are looking for a part-time gig and love social media, this might be a good fit, especially if you are fluent in English plus one of the languages they are currently hiring for! If you meet the qualifications, here's the link to start the US application. If you're outside the US, use this application.
If you're interested in social media moderation, you can probably make much more working for yourself. Make sure to check out the social media manager course to learn how to find higher paying clients for yourself!
If you don't have the right skills for this opportunity, check out these helpful links for some other work at home ideas: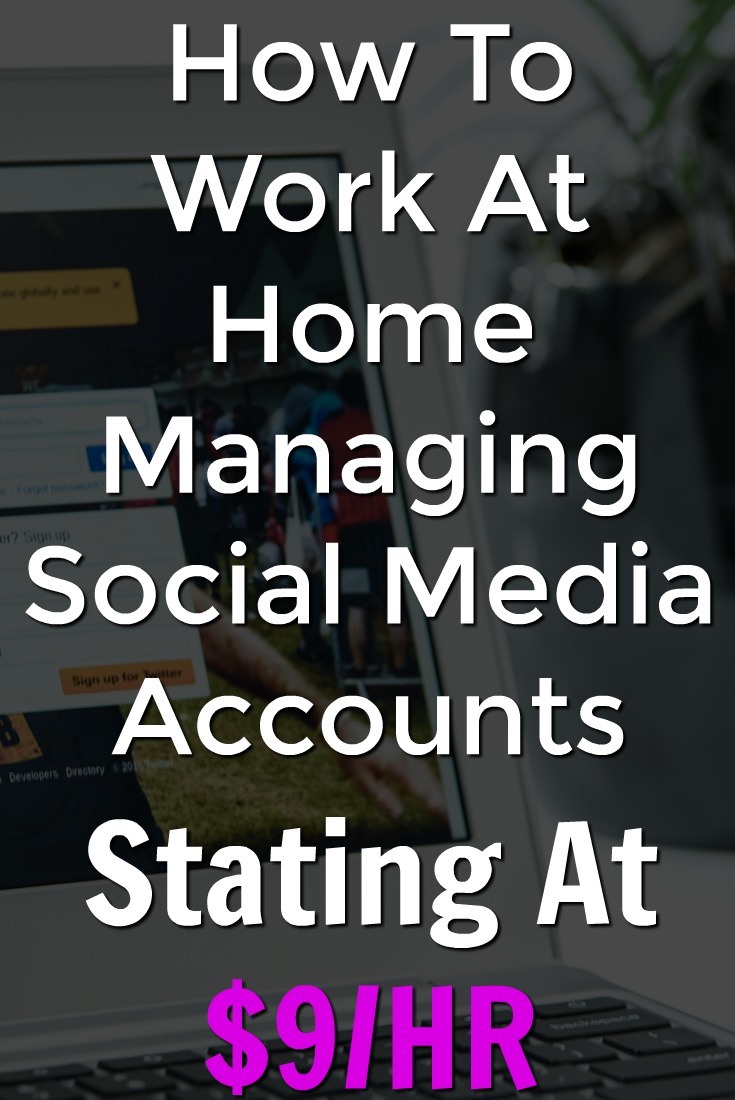 Summary
Reviewer
Review Date
Reviewed Item
Author Rating