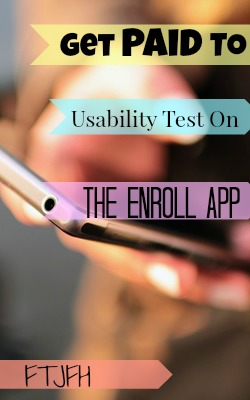 Last week I review a few sites that pay normal people like me for website usability testing. Enroll is another site that is similar, but might be even easier to make a quick buck here and there.
Enroll differs from these other sites mainly because they do not require you to be on webcam or hear your voice like most other companies.
Enroll is super easy to join and although it's not going to make you rich or be a full-time job it's a completely legit way to make some extra money each month.
If you're looking to make a large online income, check out My #1 Recommendation, it's how I made over $13,000 online last month!
Let's jump into this review and learn why Enroll is not a scam.
---
Who Can Join Enroll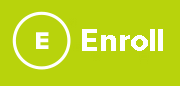 Enroll is extremely easy to join and doesn't have many requirements. As mentioned before, they do not require you to have a mic or webcam to complete tests. You must 13 years of age and it looks like anyone with a PayPal account can join.
You can join on their website, it takes just a few minutes to sign up and you'll start receiving tests to your email shortly after.
---
What Are The Tests Like?
I've done some research on this and it seems to vary on the person, but Enroll will begin sending you test shortly after you sign up. Some tests just have a few questions and some can take 5-10 minutes to complete.
Basically you will be required to give feedback on what you see. This could be your thoughts on a logo design or how easily a website is to navigate. Provide quality feedback and you get paid for your time.
The tests are first come first serve so if you do want to get paid for a test you should complete it as soon as you receive the email.
I've included a screenshot below of an example test: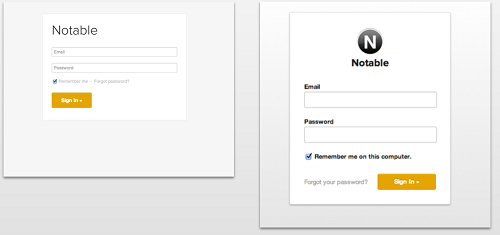 With this particular test all you need to do is choose which login screen you prefer and you get paid!
---
How Much Does Enroll Pay?
There is no exact answer on this, it really depends on the test, but from what I've seen from taking a few tests is $.10-$1.50 so far. I've looked through a few forums and have seen a few people that have got paid more, but personally I've only done a few and $1.50 was the largest pay out.
Enroll pays at the end of each month by PayPal only. They do have a minimum cash out amount of $1, but if you do a few tests a month you should have no issue reaching that amount.
---
What I Like About Enroll App
I mentioned I've reviewed a few usability testing websites lately, and I really like the Enroll site a lot for these reasons. One it does not require you to have a webcam and record yourself. Some people don't have the equipment and others aren't comfortable with it. Either way, Enroll is available to you.
I also liked that Enroll is available on desktop, tablet, and smartphone. That means you can complete tests anywhere and easily get paid for your time.
---
Is The Enroll App A Scam Or Legit?
There's no doubt in my mind that Enroll is legit. I've used this site a few times to complete tests and have been paid by them every time. The tests are super simple and since you don't need any recording equipment this site is basically available to anyone who has a PayPal account.
Keep in mind Enroll is looking for normal people so don't hesitate to apply even if you're not computer savvy. If you'd like to apply visit their website.
If you'd like to see some other Usability Testing sites or some other extra income opportunities visit earn an extra online income. If you're interested in how I make a full-time income from home visit my #1 recommendation.
Thanks for reading my Enroll App Review. Have you taken tests with this site? Know any other usability testing sites? I'd love to hear your thoughts in the comment section below!
Summary
Reviewer
Review Date
Reviewed Item
Author Rating