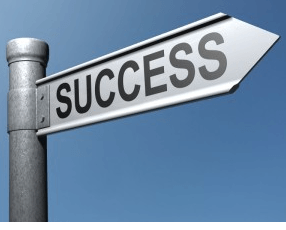 If you're looking to become a blogger, one of the first steps is selecting a niche for your website. It's very important to choose a niche, but even more important to choose a niche that interests you and is small enough for your blog to be successful. We will get started with what is a niche and how to choose a niche for your website.
Check out the blogging course I took, and now I make a full-time income blogging, Wealthy Affiliate!
---
What is a Niche
A Niche is a small market segment. It is the topic you will target with your blog and the target market you look to reach and sell to. From the definition, you will see that a niche should contain a small segment of the overall marketplace. No niche is too narrow, but there are tons of niches that are too broad.
I am a big fan of examples, so we will get started with a few.
Example #1: Meet Jim he loves to fish. Every weekend he wakes up at the crack of dawn and heads out to the lake. Jim has decided to start a blog and is looking for a Niche. He decides to go with fishing because he knows a lot about it and won't get burnt out writing about it. Jim knows that fishing is too broad to be a niche, so he decides to narrow it down. He comes up with bait to use when bass fishing.
Example #2: Susan loves music. She plays multiple instruments and has tons of knowledge. She wants to start a niche website and decides to make her niche playing piano. She knows that her niche is too broad, but she has volunteered to teach the elderly how to play piano and has great knowledge of how to do so. She decides to narrow her niche to How To play piano for senior citizens.
Sorry for the corny examples, but as you can see each one of the examples took a hobby and their passion and turned it into their niche. This is a major key to building a successful long-term business online. Each example also started with a broad niche and narrowed it down to a small segment of the market.
---
How To Choose A Niche
Option 1: Using Amazon
Click On the Video to Watch!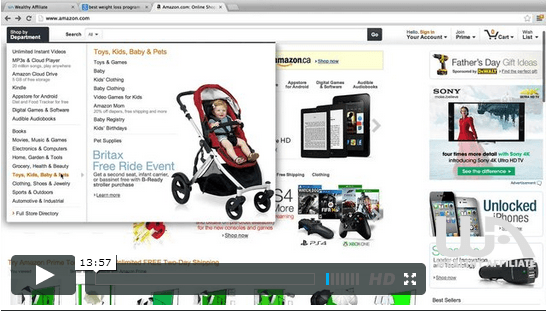 Use amazon.com to get ideas. Click on show by department and hover over a department that interests you. Look through the subcategories of the department. Most of the subcategories will be broken down even more to make a more specific niche.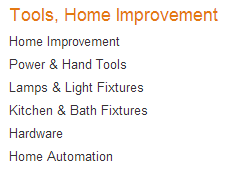 I will use the example of Home, Garden, And Tools Department. You will see this department is broken down into Home & Garden and Tools & Home Improvement. I have chosen to click on Power and Hand Tools under the Tools & Home Improvement department. Once you click on Power and Hand Tools, scroll down to see the categories. You will see tons of great niche ideas once you get to this point. I have chosen to click on cordless tools. Cordless tools would be a great niche, but you can even break this down farther by choosing a specific brand or a certain tool such as Dewalt or Cordless Impact Drivers.
As you can see using Amazon as a tool to pick your niche is very helpful. It helps you pick a department you are interested in and then begin narrowing it down to become as specific as possible.
 Option 2: Google Search
With this option, you will use a Google search to help you find ideas for a niche. This technique works best for helping you break down your niche farther.
Whenever you type into the Google search bar, recommendations of popular searches pop up you can see what I am talking about from the picture below. 

We will use this tool to help us breakdown a niche. I will use the Susan example from above. I will start by typing "how to teach piano to."

As you can see, there are at least 3 different niche ideas from this one Google search. How to teach piano to a beginner, child, or adult. This technique is useful with any beginning niche and can also be used for finding keywords, but that is a bit later in your blogging journey!
---
Niche Tips
Make sure your niche is something you're interested in. You will be writing a lot of content for your blog, and it must be something you will enjoy writing about.
No niche is too narrow. Make sure to stay away from broad wide niches because competition will grow and it will be harder to rank on search engines.
Do some research. Look through Amazon and other sites to help you get ideas on niche websites.
I hope this post helps you find a niche that works best for you. Use the Amazon and Google Search techniques to help you find a narrow niche.
Check out the blogging course I took, and now I make a full-time income blogging, Wealthy Affiliate!
If you have any questions, please comment below. I would love to hear any niche ideas that you come up with from reading this post!