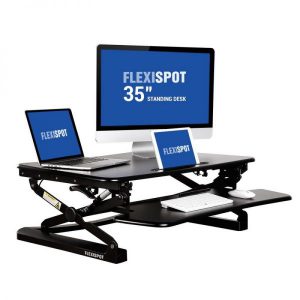 As most of you know, I usually cover ways to make money online or work at home jobs. Today I'd like to cover an item that you might find necessary if you'll be spending hours each day working at home.
The company FlexiSpot has several standing desk and home office products that might be able to help you create your dream home office.
Today I'll cover the Wide Platform Adjustable Standing Desk.
In this review, I'll cover the important details of the product, pricing, and what I liked and disliked about the product.
---
FlexiSpot Adjustable Standing Desk Review
Product: Adjustable Standing Desk
Price: $299.99 – $349.99
Best Place To Buy: FlexiSpot.com
Let me first say that I did receive a free 35″ standing desk to use and write this review. I received the product, had it assembled in about 10 minutes, and have been using it for a few days.
Overall, I was extremely impressed with how sturdy this desk is. It's heavy duty and the locks make it completely safe, even to lean on.
If you're looking for an adjustable standing desk, the products at FlexiSpot are top notch, and I highly recommend them.
---
Unboxing/Assembly
When I first received the item, I was expecting to see assembly required in the instructions, but unboxing and assembly took me about 10 minutes. The only assembly required is attaching the keyboard with eight screws.
The desk is heavy, so I highly recommend sitting the desk down flat and cutting the box open (pictured below). It will make it much easier to unbox.
Since the whole desk is pretty much assembled after unboxing, you can easily have this up and working in just a few minutes!
Here're some pictures of the unboxing/assembly process!
[thrive_tabs layout="horz"][thrive_tab headline="Main Shipping Box" no="1/3″]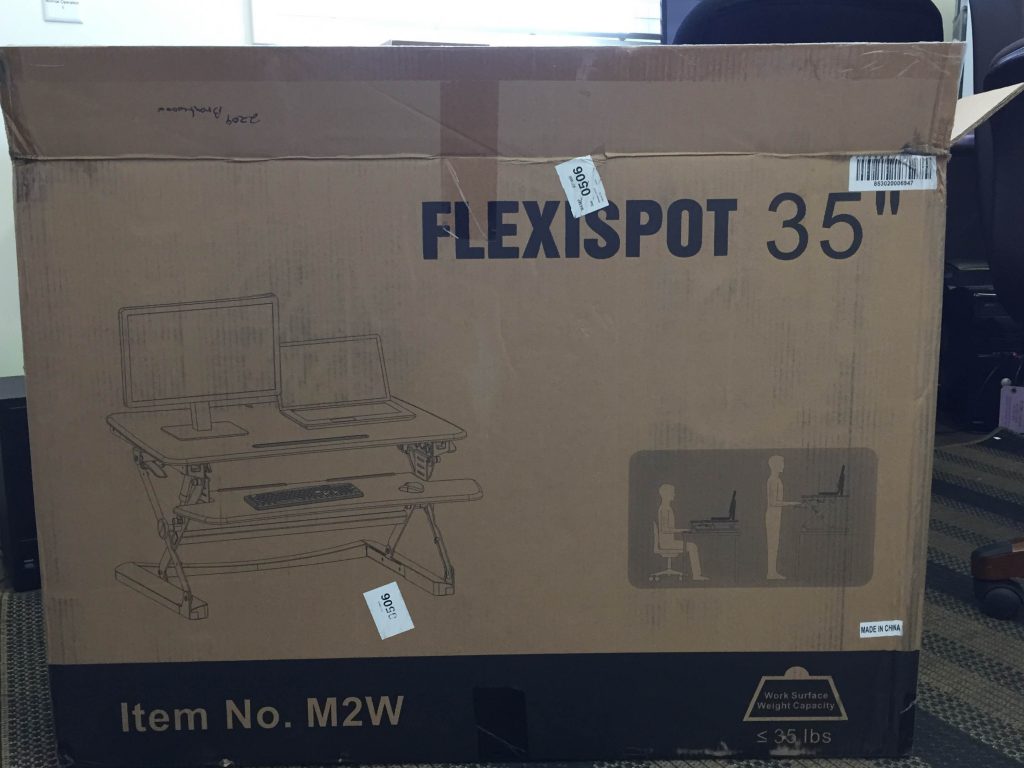 [/thrive_tab][thrive_tab headline="How To Open The Box" no="2/3″]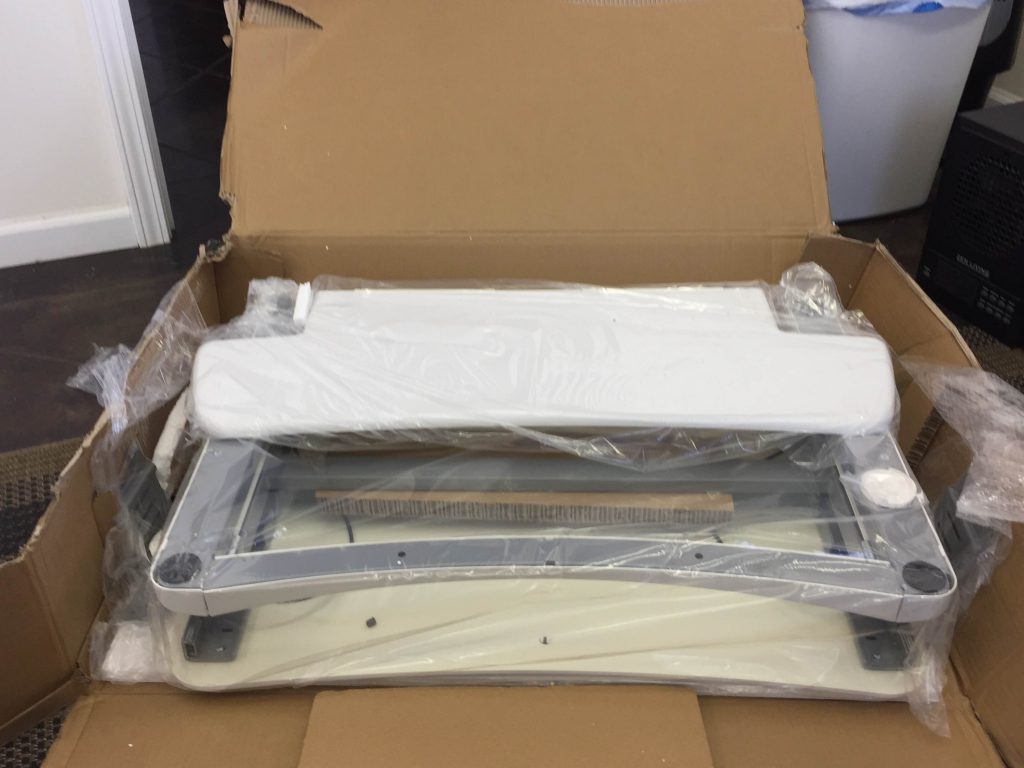 [/thrive_tab][thrive_tab headline="Attaching The Keyboard" no="3/3″]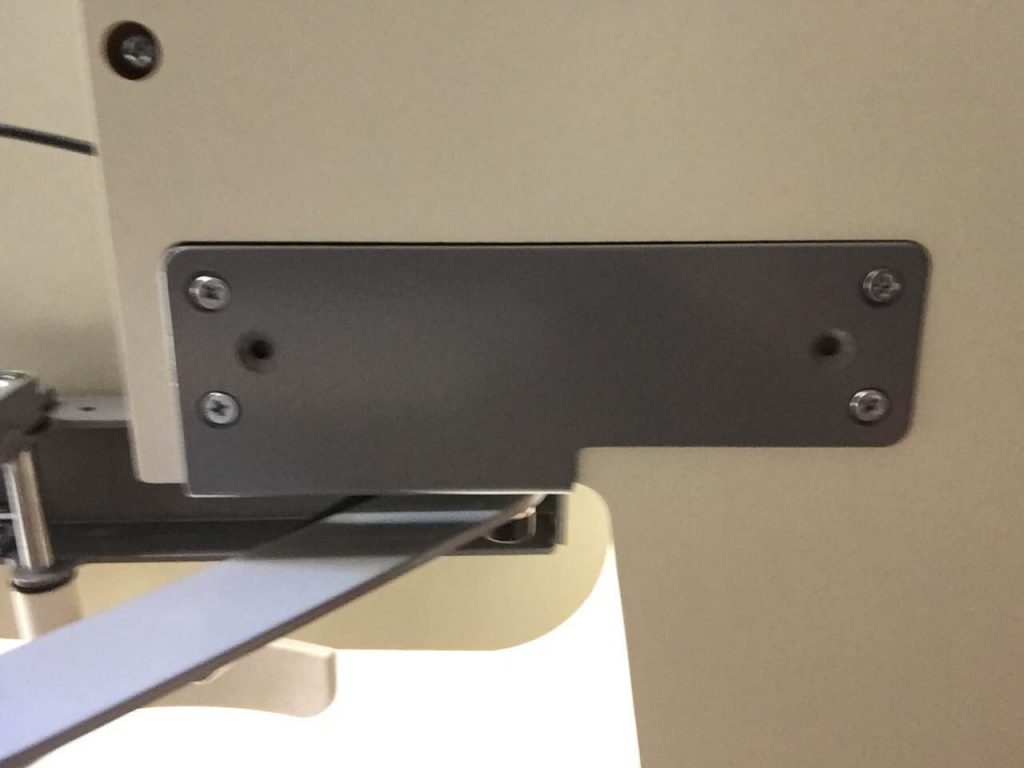 [/thrive_tab][/thrive_tabs]
---
Using The Standing Desk
Once you place the desk on your existing workspace pull up on the locking handles to raise the desk up. You can easily lock the desk into place by pushing all the way down on the handles.
As you can see from the pictures below, there's plenty of room for a keyboard/mouse on the keyboard stand and tons of room for a laptop on the main stand.
Here're are some pictures of the desk after adding all the computer devices and raising it up and down.
[thrive_tabs layout="vert"][thrive_tab headline="Height Adjustment" no="1/4″]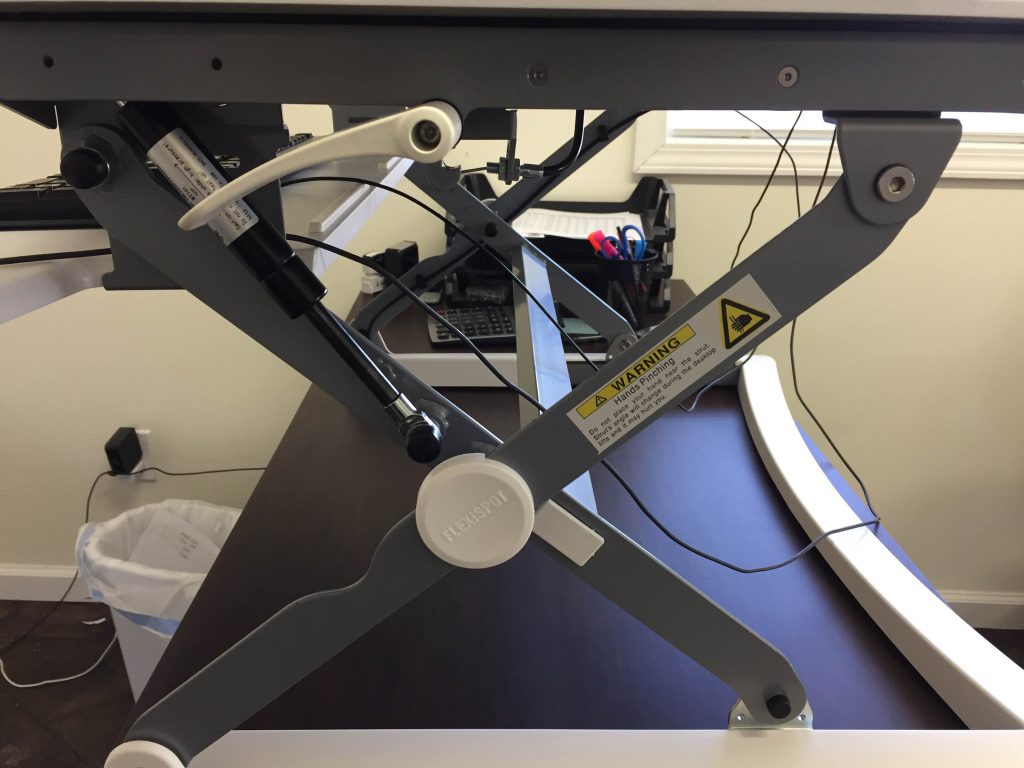 [/thrive_tab][thrive_tab headline="Keyboard Stand" no="2/4″]
[/thrive_tab][thrive_tab headline="Front View" no="3/4″]
[/thrive_tab][thrive_tab headline="Side View" no="4/4″]
[/thrive_tab][/thrive_tabs]
---
FlexiSpot Adjustable Desk Price
At this time FlexiSpot has two sizes of adjustable standing desks, a 27″ and a 35″. All of the pictures you see is a 35″ white standing desk. They also have each size in black. Here're are the prices for both:
27″ Adjustable Standing Desk: $299.99
35″ Adjustable Standing Desk: $349.99
*They are having a 10% off flash sale on Black Friday/Cyber Monday
---
What I Liked/Disliked
Assembly
One of my biggest concerns was having to put this desk together. There're several parts including a hydraulic system so it could have been a huge pain in the butt. Luckily the only assembly is eight screws that attach the keyboard stand to the main desk.
As mentioned, it took me about 10 minutes to unbox, assemble, and get all my devices set up.
Height
Obviously, the whole point of the product is it adjusts heights so you can use it sitting down or standing up. I was concerned it wasn't going to be comfortable when sitting down. I also had concerns about what height the desk it was sitting on needed to be.
I've been using the desk now for two days. I've tried sitting down and also a few height settings while standing. It's extremely comfortable both ways, and I like that it doesn't extend towards you when you raise it. Even if you have a tight work area, the desk should fit and operate perfectly!
---
Where To Buy?
The best place to buy a FlexiSpot adjustable desk is on their website. Visit FlexiSpot.com to see all of their products and the available sizes and colors.
On Black Friday they're having a 10% flash sale, so make sure to get that discount!
If you have any questions about this standing desk, please leave comments below!
If you don't already have a good use for a home office, here're a few helpful links!
Ways To Make Extra Money Online
How To Earn A Full-Time Income With A Blog
*This is a paid sponsored post. I received a free 35″ White Adjustable Standing Desk to write this review. With that being said, all thoughts are my own, and this is a great product I plan on using every day. 
Summary
Reviewer
Review Date
Reviewed Item
FlexiSpot Adjustable Standing Desk
Author Rating