Have you ever wanted to earn cash back on all your grocery store purchases? Well now you can with Checkout 51.
Checkout 51 is a site that actually pays you for purchasing grocery items from any local or chain grocery store. All you need is your receipt, after uploading your receipt your cash back earnings will be calculated based on the offers Checkout 51 has.
In this Checkout 51 Review we will take a look at exactly how it works, what I liked and disliked about the program, and other alternatives.
---
What Is Checkout 51?
Checkout 51 is a website and app that pays you cash back on all of your grocery shopping purchases. The app is optional, but either way you're getting paid for something that you already do every month.

---
How Does Checkout 51 Work?
Checkout 51 is really a pretty simple process.
First you need to sign up. You can do this by visiting their website here or by downloading the Checkout 51 app
Every Thursday Checkout 51 puts out their list of products that they will pay you for buying.
Go to the Grocery Store and buy products that are on the Checkout 51 list for that week
Upload your receipt using your computer or mobile app.
Checkout 51 will automatically find products that are eligible and pay you for them.
Once you earn $20 you can cash out your earnings and Checkout 51 will send you a check
---
Checkout 51 Review
Price: FREE
Score: 95 out of 100
Verdict: LEGIT
I gave Checkout 51 a 95 out of 100 and claimed it LEGIT because I didn't really find any problems with the program. They tell you exactly what you will receive for buying each product. When you upload your receipt it automatically pays you for the items. They make their payments on time and I haven't found anyone complaining about not getting paid.
Only thing that kept Checkout 51 from getting a higher score is that they only option payment by check. I wish they also offer payments by PayPal or a similar payment system.
---
What I liked About Checkout 51
Shop At Any Store
One of the biggest advantages of Checkout 51 is that you don't have to shop at major grocery stores to get paid for buying groceries. You can shop at your local mom and pop grocery store and still get paid. Well as long as they can give you a receipt!
Contests
Each month Checkout 51 has a $500 contest. All you have to do is upload a receipt of a shopping trip where you spent over $60.Each shopping trip over $60 will earn you one entry into the monthly contest.
Computer Or App
One thing that sets Checkout 51 apart from Ibotta a similar company I recommend as well, is the ability to use the mobile app along with the computer website.
This is a big deal because some people just don't have smart phones. Checkout 51 gives you the ability to earn cash back without having a smart phone.
---
Checkout 51 Concerns
Checks Only
Checkout 51 only pays with checks. Which isn't a huge deal, but I prefer companies that offer PayPal as a payment option. Payments usually come much quicker through PayPal. But hey at least they don't pay in only gift cards!
How Much You Can Earn
One thing you must realize with Checkout 51 is you won't become rich from using this program. It's more of a supplemental income opportunity that gives you cash back on something you already do. I am a big fan of programs like this and you can see a list of other supplemental income opportunities here.
If you're looking to make a full-time income online you should check out my #1 Recommendation.
---
Final Verdict
I highly recommend you joining Checkout 51. I didn't find any problems with this company or program. They give you credit for your purchases and make payments on time.
As mentioned above you will not make a ton of money with Checkout 51, but you will earn cash back on shopping for groceries which you already do every month!
You should also check out Ibotta, which is a similar company that pays you for shopping.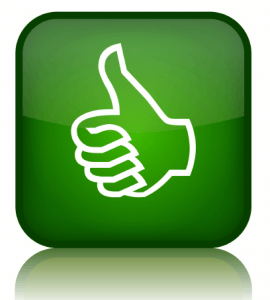 ---
What To Do Now?
If you would like to join Checkout 51 you can do so through the link below. Another company that is very similar to Checkout 51 is Ibotta. I also recommend you joining Ibotta if you're looking to earn more cash back on your groceries.
Checkout 51 and Ibotta are both supplemental income opportunities, which means they need to be combined with other opportunities to make a good deal of money. You can see the rest of my supplemental income opportunities here.
If you would like to learn how I make a full-time income online you can check out my #1 Recommendation.
Thank you for reading this Checkout51 Review. This program is a great way to earn some extra cash back each month on your grocery shopping. I am a big fan of this company and think it's a good join for anyone. I hope you enjoyed this review and if you have dealt with this company in the past I'd love to hear more about it in the comments section below.
Summary
Reviewer
Review Date
Reviewed Item
Author Rating