I've known about and been using the Achievement app now for a long time, and finally earned enough points to get paid. You may have heard me talk about Achievement on my post ways to make money by losing weight.
Today I decided to write a detailed review of the Achievement app and show you that you can actually get paid to use this app.
This by no means is a big money earner, but it is legitimate and pays you via PayPal. If you're looking for quick money, this is not for you.
If you're not looking for a large online income, check out My #1 Recommendation, I made over $13,000 last month!
In this review, I'll cover how it works and prove that it's not a scam. If you have any questions, feel free to leave comments below.
---
Achievement App Review

Site: Achievement.com
Type: Paid To Be Healthy
Verdict: Legitimate
In this Achievement app review, I marked them legitimate. The site pays, and I'll show you payment proof below, but it's important for you to understand this won't make you rich. You're earning a few points each day for tracking your steps.
Once you earn 10,000 points you will get paid, you'll earn around 25 points per 5,000 steps, so this won't happen quickly.
Luckily, once you sign up, you don't have to do anything to earn, the app automatically awards you points for your steps.
Overall, Achievement is a legitimate easy way to get paid to walk, but won't be a huge income.
---
How Does Achievement Work?
1) Join Achievement For Free
Joining and using Achievement is completely free. You can get signed up by visiting MyAchievement.com.
2) Link Apps
Once you've joined, you can link over 30 apps to Achievement to earn points. The main three are Apple Health, Samsung Health, and Fitbit, but there're several other workout apps that you can link.
3) Earn Points Once You Link Apps
Once you link some apps, you'll earn points for steps, checking heart rate, completing workouts, and several other fitness related achievements. You can even link your Twitter account and earn points for posting fitness related pictures!
3) Participate in Programs & Studies
Occasionally Achievement partners with health companies to offer other ways for you to earn by answering surveys and participating in bonus programs. You'll need to meet their qualifications but can be a way to earn additional points. I never received any bonus programs but was able to complete a few short surveys. I think they earned me an additional 10-25 points each.
4) Earn 10,000 Points & Get Paid
Once you earn 10,000 points, you can cash out a $10 payment via PayPal!
5) Refer Friends To Earn More
One easy way to reach the cashout amount quicker is by referring your friends. You'll earn 250 points for every friend that you refer that signs up.
---
How Does Achievement Pay?
Once you earn 10,000 points you can exchange your points for a $10 payment via PayPal. On their FAQs it says you should receive payment within 3-7 business days.
---
Achievement Payment Proof
Below is a screenshot of the payment I received from Achievement:

---
My Achievement Experiences
It looks like I joined Achievement in June of 2017. I linked my Apple Health account so I've earned points for steps and checking my heart rate. It took me until January 15th to earn 10,000 points, so quite a bit of time.
I believe I switched phones in that time frame, and I didn't have the app for a few weeks, so that affected my earnings but I did refer a few friends so probably earned 750 points or so from referrals.
Overall it's been an easy way to earn some extra cash and if you paid more attention to it, linked more apps, and utilized all the ways to earn you could reach the cash out amount much quicker!
To me it's an app you join now and then forget about, so it's 100% an app I'd recommend, especially because they pay cash via PayPal!
---
Achievement A Scam?
Thank you for reading my Achievement app review. It's not a scam but not a big money maker either. You're getting paid to be active, so can you really complain?
As long as you have a way to link your steps easily, Achievement should be worth it. Once you're signed up the app will automatically update and give you points, so there's nothing you need to do after you join.
If you'd like to learn more or to join, visit MyAchievement.com to get started.
Make sure to check out the other ways you can get paid to lose weight and be healthy.
If just making an extra income is not for you, check out My #1 Recommendation, it's how I made over $13,000 last month!
If getting paid to be healthy isn't for you, check out these other ways to earn:
Extra Income Sites That Pay Me
Work From Home Jobs Hiring Now
Do you have experience with Achievement? I'd love to hear your thoughts on this review in the comments below!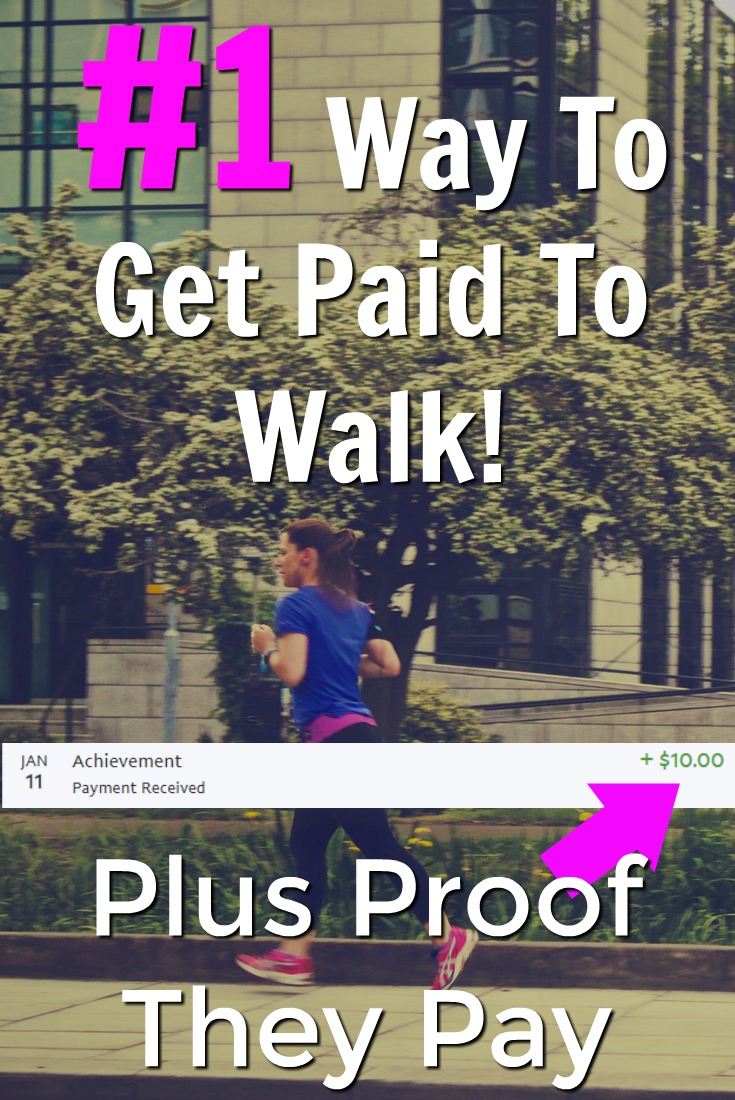 Summary
Reviewer
Review Date
Reviewed Item
Author Rating