1
19 Ways To Get Paid To Take Pictures
19 Ways To Get Paid To Take Pictures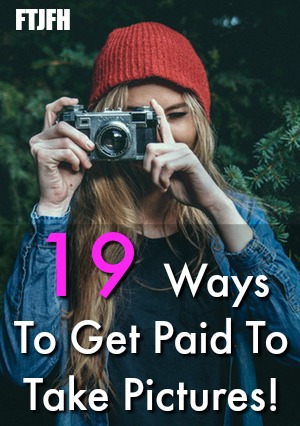 If you have a knack for taking high-quality pictures, you might be able to make a decent income selling your photos online. Today I've covered 19 different ways you can get paid to take pictures.
I'll be honest, selling your photos online is not easy. There's a huge market for pictures, but the market is extremely competitive.
On this list of sites, you'll find that most let you list your photos for sale, but others do offer more exclusive deals that can lead to long-term work with a buyer.
Making money selling your photos is a great way to earn money, but I prefer a much more passive method and it can help you sell more of your photos, check out My #1 Recommendation, it's how I made over $13,000 online last month!
Read on to learn more about 19 sites to sell your photos online!