5
Snuckls Review: Scam or Legit Free Money Earner?
Snuckls is a lotto site that pays you to watch YouTube videos, select their category, and gives you a chance to win cash via the lotto. Snuckls pays via PayPal or Bank Wire, so it seems to be available worldwide!
The first thing you should know is there's no guarantee of winning any money. You need to select winning lotto numbers to actually earn any cash.
If you do win, you will get paid, but the chance of winning a large payout is very slim, just like the regular lotto.
As long as you know that going in, Snuckls seems to be a legitimate way to earn an extra income.
In this Snuckls review, I'll cover how it works, how you can get paid, show you proof they pay and prove it's not a scam.
---
Snuckls Review

Site: Snuckls
Type: Watch Videos/Lotto
Verdict: Legitimate
In this Snuckls review, I marked them legitimate, but you need to know this is going to be a small income and there's no guarantee you'll earn money. I do like that this site is pretty much open worldwide and it's relatively easy to earn lotto tickets. They also have minimum cash out amount of $.02 via PayPal, so you can cash out after your first win.
Overall, the site is legitimate, but it's not going to make you rich. The chance of hitting the jackpot is very very slim.
Last Month I Made

$13,841 Online
Make sure to learn how you can get started for free!
---
How Does Snuckls Work?
1) Sign Up For Free
At this time Snuckls is by invite only, meaning you have to join through a member's link to gain access. If you'd like to join for free, visit Snuckls.com to get started.
2) Watch Videos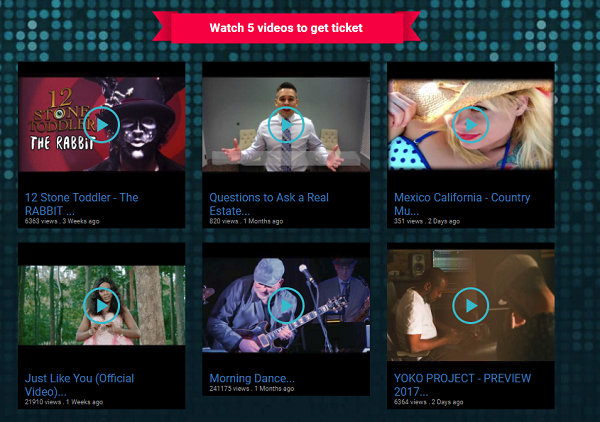 3) Select Category
Once you watch around a minute of the video, Snuckls will ask you what category the YouTube video fits into. Most of the time, you can figure out the video category very quickly by watching a few seconds of the video. Here's an example of one category question and the notification you get when you answer it right.


The only time it's difficult to choose the category is when it's a music video, and they give you the option for multiple music genres. Occasionally it's hard to decide between two genres.
4) Earn Tickets and Select Lotto Numbers
Once you watch five videos and select the category correctly, you'll earn a lotto ticket. You can see from the screenshot below that you can manually pick your numbers or do a quick pick.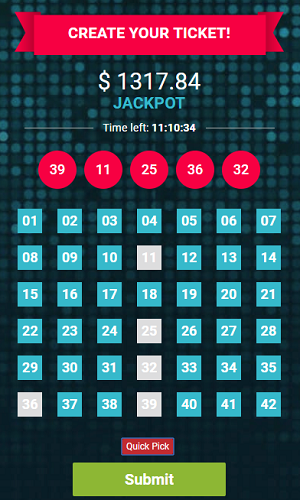 Once you earn some tickets, it's time to wait and see if you win any cash once the lotto numbers are selected. If you choose some winning numbers, you'll earn cash.
5) Earn Cash
Snuckls has a daily lotto that allows you to earn cash if you pick the right numbers. Here's a breakdown of how much you can win:
Keep in mind that just because you match 2 numbers does not mean you'll earn 1% of the Jackpot. If ten people match 2 numbers, you'll split that 1% with all of the other winners.
---
How Does Snuckls Pay?
Once you earn money through a lotto, you can cash out your money via PayPal or Bank Wire.
The minimum cash out amount for PayPal is just $.02, so you should be able to cash out after your first win. Unfortunately, Bank Wire starts at $99 so I recommend using PayPal.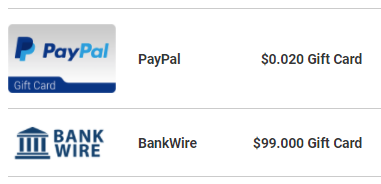 In their FAQ's Snuckls says you should receive payment within 24 hours after cashing out!
---
How To Earn More With Snuckls?
Snuckls does not have any other ways to earn other than the referral program. If you want to earn more this is going to be key because your referrals can earn money for you!
Here's a breakdown of the referral program:

As you can see, the Snuckls referral program is multi-tiered so you can earn from your referrals and the people that they refer. Again, if you want a decent income from this site, referring friends is going to be key!
---
Does Snuckls Pay?
I never recommend a site without being paid by that site first. Although Snuckls isn't my favorite site, it is legitimate and here's proof that they pay:
---
Snuckls Complaints
No Income Guarantee
My biggest concern with Snuckls is there's no guarantee that you'll earn money for your time. You'll earn tickets that you can use to enter the lotto. The only way you win is if you guess numbers right. If you don't, then you won't earn anything.
I wish there were some cash just for watching the videos, but with the lotto method, the income potential is higher.
Referrals Are Key!
Snuckls is obviously a very small income, and there's no guarantee that you'll actually win any money. But the whole key to making a decent income with this site is referring tons of members that earn money for you.
For me, that's not an issue, but for most of my readers you don't have a means to refer a lot of users. Without referring users your income is going to be pretty small.
As long as you know this going in, you should be happy with this site.
---
Is Snuckls A Scam?
Snuckls is not a scam; it's a legitimate site that actually pays. With that being said, this is not a big earner. You'll earn a very small income using this site unless you can refer a ton of members and have them earning tickets for you.
That's why you might see some people promoting Snuckls and showing a huge income. But they are making all that money from referrals and not earning it themselves.
As long as you know that this is just a small income, you should be happy pretty happy with the site.
To learn more or to join, visit Snuckls.com to get started for free!
Snuckls is not my highest recommend way to earn if you'd like to see my recommendations, check out these Extra Income Sites.
If you're looking for a larger online income, check out My #1 Recommendation or the Work At Home companies hiring now!
Summary
Reviewer
Review Date
Reviewed Item
Author Rating