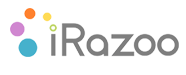 iRazoo is a website very similar to SwagBucks.com and InstaGC basically these sites originally paid you to search the internet and eventually grew into huge "paid to do" sites.
iRazoo offers a variety of ways to make money online by completing offers, watching videos and much more.
In this iRazoo review we will see if iRazoo is a scam and take a look at all the ways to make money within the program.
---
What Is iRazoo
iRazoo is a "paid to do" website that pays you to complete tasks, search the internet, shop, watch videos and much more. iRazoo started as a pay to search company and eventually grew into a paid to do multiple things website.
---
How To Earn With iRazoo
You get paid for:
Shopping
Completing Offers
Completing Tasks
Taking Surveys
Watching Videos
Playing Games
Searching The Internet
Cutting Coupons
Referring Others
---
How Will You Get Paid?
iRazoo only pays in gift cards. Gift Cards come in amounts of $5, $10, $25, $50, and $100 to most major retailers such as Amazon, Walmart, Target, and many more.
Gift cards are emailed to you upon redemption to where they can be applied online.
iRazoo uses a point system other than dollars and cents. A $5 gift card costs 3600 points. So if you break that down each point is worth $.072. If my math is correct =)
---
iRazoo Review
Website: iRazoo.com
Price: FREE
Score: 85 out of 100
Verdict: Legit
I gave iRazoo an 85 out of 100 because its a pretty good paid to do site, but honestly, it's not the best I have seen. Don't get me wrong it's scam free you get rewarded the points you earn. You get rewarded the points your referrals earn and you are paid on time, but I really like Swagbucks, PaidViewpoint, and FusionCash.
It may just be personal preference, but I would suggest one of the sites listed above before iRazoo.
---
What I Liked About iRazoo
Multiple Ways To Earn
I really liked the ability to earn in multiple different ways with iRazoo. They offer so many ways to make money that you could spend all day on their site making money.
Referral Program
iRazoo also offers a referral program that can really help you make more with this company. For every referral that you receive you will get 50 points. When your referral earns points through search you also earn those points. So if your referral earns 150 points through search you also earn 150 points!
---
iRazoo Concerns
Payments
I wish iRazoo offered some type of cash payment such as PayPal or check, but they do not. Gift Cards are the only option. Although they do have amazon, Wal-Mart, & Target gift cards, which are probably three that most people would choose.
Search Results Are Poor
The main way to make money through iRazoo is through the search. Unfortunately the search results aren't as good as Google, Yahoo, or Bing. I am not completely sure who provides the search results, but a lot of the time they are poor. Which is very frustrating because to maximize your earnings with iRazoo you will want to use their search.
Referral Limit on Points
One thing that is a pretty big bummer is the limit on referral points. By this I mean every referral you get can only earn you 3000 points each. Which really isn't a huge deal for most of your referrals, but for the few long-term ones your earnings will be limited.
Point System
I never have really been a fan of companies that use points instead of dollars. iRazoo does this, but they are even worse than most companies. Most point system usually have 100 points for $1 or each point is worth a $1, but with iRazoo when you break it down each point is worth $.072. I know doesn't make much sense to me either.
---
Is iRazoo a Scam?
After using iRazoo for a while and doing a lot of research on the program I have come to the conclusion that iRazoo is not a scam it's completely LEGIT!
Now I did find some things I didn't like about it, which you already read above, but I have that with every opportunity. Just out of personal preference I still like Swagbucks more than iRazoo, but you can check out both and make your own decision.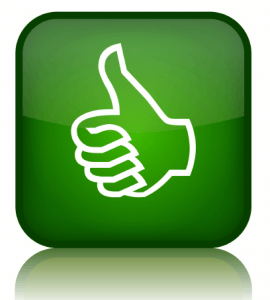 ---
What To Do Now?
If you would like to join iRazoo you can do so through the link below. You will receive 50 bonus points for signing up through me! If your interested in sites like iRazoo my two favorite are Swagbucks and InstaGC.
You can see all of my other sites similar to iRazoo within my Supplemental Income Opportunities Post.
If you would like to make way more money than you can from survey sites and would like to see how I make a full-time income online visit my #1 Recommendation.
Thank you for reading my iRazoo Review. We figured out that iRazoo is not a scam. If you have dealt with this company in the past I'd love to hear your experiences in the comments section below!
Summary
Reviewer
Review Date
Reviewed Item
Author Rating