Tap Research Surveys Scam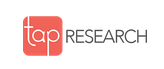 Update 1/27/2016: Program No longer Exists 
Tap Research now only provides other sites surveys. If you come across a survey hosted by Tap Research, it's completely legitimate. 
Tap Research is one survey site that I don't recommend. I recently joined this site after seeing a link on social media about so I thought I'd write a review.
Trap Research Surveys is a scam, it's basically a system that makes you answer a ton of questions about yourself, and you really never get any type of reward for answering.
In this review of Tap Research Surveys we will take a look at how this survey site works and why it's a scam.
---
Tap Research Surveys
Website: TapResearch.com
Price: Free
Score: 20 Out of 100
Verdict: Scam
I gave Tap Research Surveys a terrible score and marked it a scam because this survey site is pretty crappy and has limited rewards.
It works much different from other survey sites that show you exactly what type of survey you will be taking, how long it will take, and how much you will be getting paid.
For this reason I don't recommend this survey site and think you should check out my top-rated survey sites. 
---
Tap Research Surveys Scam
How Tap Research Surveys Works
Tap Research works a bit different then most survey sites I review. Instead of giving you a list of surveys available or emailing you surveys they ask you screening questions then send you to a third party survey.
The problem with this is before hand you don't know how much you will get paid for a survey and how long it will take to complete.
Another problem is at any time during the third party survey you may be told that you do not qualify.
This is a huge issue for me because when taking surveys I pay close attention to the Estimated Time To Complete. I don't have a lot of extra time on my hands so I look for short surveys, but with Tap Research you will have to just take your chances and take whatever survey they send you to.
Points System
I hate survey sites that have point systems, to me this is just another way Tap Research is scamming you by not telling you how much you will earn before taking a survey. Along with this problem they can just give you how ever many points they see fit.
The point system is 5000 points equals $5 so if you break that down every 50 points is worth $.01. Why the don't just show that you've earned $.01 doesn't really make sense to me, but like I said just another way to scam you out of money you make for taking surveys.
Limited Rewards
Tap Research only offers payments with Amazon Gift Cards. They have a $5, $10, and $20 option. You will be exchanging your points that I discussed above for these Amazon Gift Cards.

Payments by Amazon gift cards are fine, but I really wish they had some type of cash option. I prefer PayPal, but at least offer check or direct deposit as an option.
---
Is Tap Research Surveys Legit?
I do not think Tap Research Surveys is legit, I actually think they are a scam. Not because of payments, but because the system they have in place for finding you surveys.
There is not much information from members saying this site is good or bad so that leads me to believe that not many people use this site, which is another sign that it's not very good.
I recommend staying away from Tap Research Surveys and checking out my Top-Rated Survey Sites.
Since Tap Research No Longer Is Available: Check out some of the Survey Sites I do recommend below: 
Some of the sites on this list include CashCrate, Fusion Cash, SwagBucks, and PaidViewpoint. All offer surveys that tell you how long it will take to complete and how much you will get paid, before you take a survey.
If a survey income isn't what you're looking for you may want to check out my #1 recommendation for making money online.
It's how I started my own online business and make a full-time income online today.
Thank you for reading this post of Tap Research Survey Scam. I recommend staying away from this site, but if you disagree or have any other insight about this company please leave comments below.