8
Is Screenwise Trends Panel A Scam? Can They Be Trusted?
Screenwise Trends now goes by Cross Media Panel. I wrote a new review here.
Screenwise Trends Panel is a company that does internet research for Google. The Screenwise Trends Panel pays members to conduct research on their search and use the internet on your computer and mobile devices. Some privacy issues get raised with this program, but if you don't mind handing over your internet searches this program is for you.
In this Screenwise Trends Panel Review, I'll cover how it works, how much you'll earn, how to get paid, and the complaints I have with this site!
Do You Qualify For
Screenwise

Trends Panel

The qualifications for this program are quite simple:
Own A Computer
Own A Smartphone
Have Internet Access
Be at least 13 years of age
Use Google Chrome On Your Desktop
Be able to install Google apps on your phone (I don't know of any smartphones that don't)
How the
Screenwise

System Works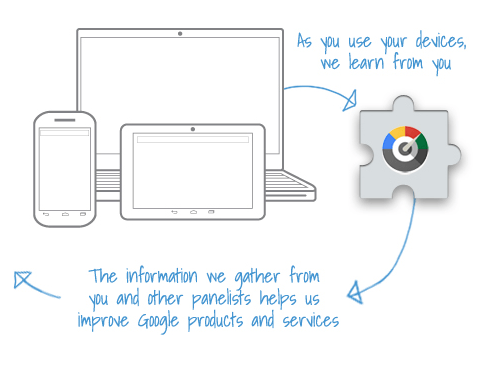 Once you join the Screenwise Trends Panel you will then need to install a few apps and an extension to your browser. Don't worry the program walks you through how to do this, but first off you will need to install chrome on your computer. Once you have Google Chrome you need to install the screenwise trends extension, which will track you usage. On your mobile device or tablet add  the required apps and your all set.
Once the extension and apps are installed, the Screenwise Trends Panel will start tracking your searching and visits on the internet. This is where some people have concerns, but I will address this later in the review. Now we will move on to how much you can get paid!
Show Me The Money With The
Screenwise

Trends Panel

Let me start off by saying this program is not going to get you rich or make you enough to live on, but it can add to your online income each year! There are three different payment structures with this  system and I will show you those below. Amounts are based on how many devices you have connected to the system.

Option 1) 1 Computer Connected: With this option you have installed chrome on your computer and downloaded the screen wise extension. After your first week you will get paid $4 and $1 a week after that. Giving you a total of $55 a year!

Option 2) 1 Computer & 1 Mobile Device: Like option one you have your computer connected to the panel and you also have your mobile phone or tablet connected. The Screenwise Panel will pay you $6 your first week and a $1.50 each week after. Giving you a total of $82.50 a Year!

Option 3) 1 Computer & 2 Mobile Devices: With this option you have your computer, smart phone, and tablet all set up with the system. Obviously you get paid more for this, $8 you first week and $2 a week after that, with a year income of $110

Like I said before even if you have all of your devices hooked up this system won't make you rich, but will add 100 bucks to your online income!
How to Get Paid With
Screenwise

Trends Panel
When I first signed up for this program I thought you would get paid in cash either by check or PayPal, but that is not the case. You have two options, either gift cards or give to charity. The list of gift cards is quite limited, but Amazon is an option and I think that is what most people will choose anyways.
You can cash out at anytime once you reach the $25 minimum amount.
Do I Recommend Using
Screenwise

Trends Panel

First off, I do use this program and have for about 6 months now. It is 100% scam free. They do pay you like they should and I have had no problems with getting my account credits.

But, the big thing is the privacy issue. Let me say that using this system is going to give them access to you're searching history and what you do on the internet. That is what they're paying you for! If you're not comfortable with that, this program is probably not for you.

I will say that you do not have to worry about getting scammed out of money or getting a virus on your computer due to installing the needed extensions. Everything about this program is safe and legitimate. But if privacy is an issue, you may want to check out my review on a program that pays more and does not have a privacy issue.
My Closing Thoughts On
Screenwise

Trends

Website: Screenwise Trends Panel

Price: Free

Rating: 70 out of 100

Verdict: Legit

As you can see above I have used the Screenwise Panel and have found no issues with it. I believe this system is completely legit and will recommend it with a cautionary note. If your worried about privacy, skip this program and move on to another.

There is actually a program I recommend over this that does the same thing, pays a bit better and avoids the privacy issue. You can learn more here.

I gave this program a 70 out of 100 because of the privacy issue and another site I think is better. But if privacy is not an issue for you sign up for Screenwise and get paid for what your already doing!

If you would like to see my #1 recommendation visit Start your Own Online Business. 

I hope you enjoyed my Is Screenwise Trends Panel A Scam post. We have taken a look at this program and they are not a scam, but there is a privacy issue that is a concern to me. If you have dealt with this company before please let me know how it went in the comments section below!